8th October 2018
Best Places To Invest In Property In The UK In 2019: 15 Of The Most Investable Property Locations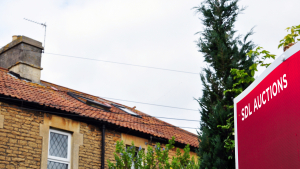 When it comes to investing in property, you want to be sure that you make the right decision. After all, the difference between making the right and wrong investment could either cost you thousands, or make you thousands.
This means that doing your research is crucial when deciding on which location to buy property in and what type of property to invest in.
Where Are The Best Places To Invest In Property In The UK In 2019
At SDL Auctions, we've done some research to find the facts & figures and map out some of the most investable locations in the UK.
Newport, South Wales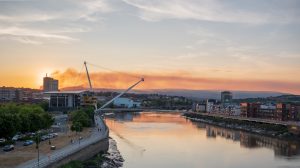 This year, Newport has recorded the 9th largest average house price increase of all council areas in the UK. Local estate agents are reporting lengthy buyer waiting lists as priced-out Bristolians are making their way to Newport in search of more affordable housing. Demand has led to a 37% annual drop in available properties for sale and a £12,000 uplift in asking prices.
Trowbridge, Wiltshire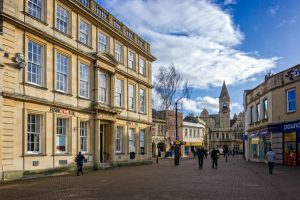 The average property value of a home in Trowbridge has increased by over £4,000 in the last 12-months. This is no surprise considering the Wiltshire town has recently been named the number one best up and coming place to live in the UK. Demand has also been fuelled by high prices in Bath, which has made Trowbridge a popular alternative.
Leckhampton, Cheltenham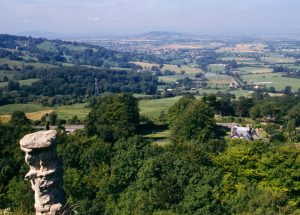 Popular with families, Leckhampton is a district of south Cheltenham. As well as being rich in culture and heritage, Cheltenham has been voted as the best place to raise a family, the safest place for students to attend university – and having the most desirable housing in the whole of Britain.
Leicester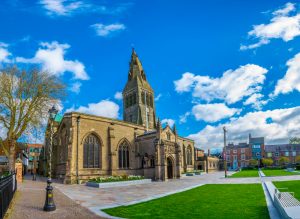 House prices across Leicester have rocketed by ~7% each year for the last two years and are now up more than 20% from the 2007 peak. The rise is reportedly being fuelled by a lack of supply and London investors looking for cheap homes to rent out – with young families being priced out of the market. You can view our properties in the area by visiting our Leicester auction page.
Liverpool, Merseyside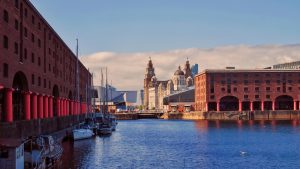 Liverpool has been undergoing extensive regeneration since 2004, when Grosvenor Estates pledged £1 billion to redevelop its centre into a shopping, residential and leisure complex and for the past two years, Liverpool has seen house prices increase by double the UK average. Better still, the city's high yields attract developers catering for buy-to-let investors. If you're looking to invest in Liverpool, check out the properties coming up in our next North West auction.
Chester, Cheshire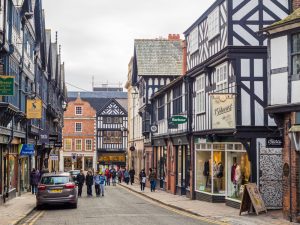 In the last five years, house prices in Cheshire have increased by more than 20%. This year, Chester was named the second best place to live in the North West by the Sunday Times and was dubbed a 'regional treasure'. The rankings were based on access to jobs, schools, broadband speed, culture, community spirit and local shops. We have a variety of lots available in the Chester area.
Ryedale, York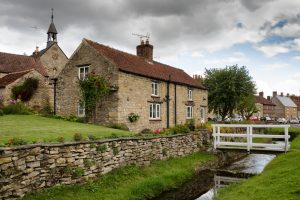 According to the House Price Index, the average sold price in Ryedale soared by 8.57% from £211,294 in May last year to £229,399 this May. York was voted the best place to live in Britain (2018) by The Sunday Times and the village of Ryedale is just six miles North-East of York.
Tynemouth, Tyne and Wear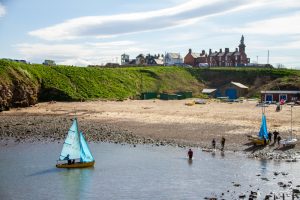 Named as one of the best places to live in the North East section of the annual Sunday Times 'Best Places to Live' guide, sold prices in Tynemouth were 3% up on the previous year and 17% up on 2010. Prime homes with a sea view or close to the sea are also in high demand – so Tynemouth could present the perfect opportunity for investors looking for affordable seaside properties.
Margate, Kent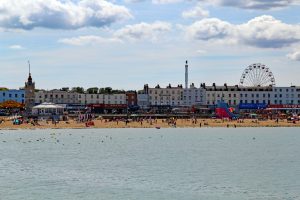 Currently seeing amazing price growth, overall sold prices in Margate are 11% up on the previous year and 34% up on the 2015 level of £169,421. The majority of sales in Margate during the last year were flats, with this type of property selling for an average price of £138,920.
Timperley, Cheshire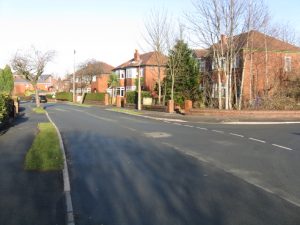 Cheaper than nearby Altrincham and Hale, Timperley is the more affordable option for couples and families. This has fuelled demand in the area and sold prices in Timperley are 10% up on the previous year and 27% up on the 2015 level of £262,552. We have a variety of lots available in the Cheshire area.
Leamington Spa, Warwickshire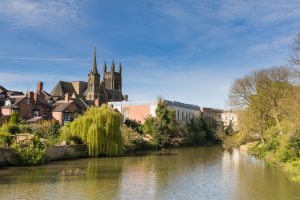 The average price for property in Leamington Spa stood at £345,397 in September 2018 (a rise of 2.21% since 12 months ago). Voted the UK's happiest town in 2017, in terms of property types, flats in Leamington Spa sold for an average of £233,781 and terraced houses for £327,266.
Berkhamsted, Hertfordshire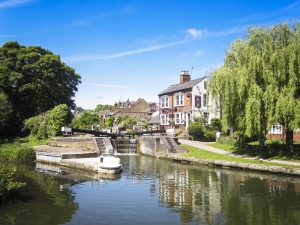 If you're looking for an up-and-coming affluent area on the commuter belt that's just waiting for prices to go up – then Berkhamsted might be just the ticket. Prices are up 4% year-on-year and with an overall average price of £655,222 it's significantly cheaper than nearby Potten End (£848,181), Little Gaddesden (£1,388,344) and Aldbury (£868,750).
Ruddington, Nottinghamshire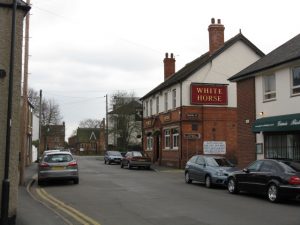 Dubbed 'the best village in Nottinghamshire', Ruddington is just five miles south of Nottingham making it perfect for city workers that want to live in a traditional English village. Overall sold prices in Ruddington over the last year were 6% up on the previous year and 21% up on the 2015, with most properties sold detached (selling for an average price of £432,075). We sell a wide variety of properties in the Nottinghamshire area, take a look by visiting our Nottingham Auction page.
Tunbridge Wells, Kent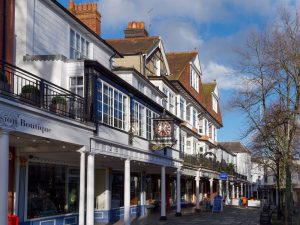 Commutable to London, house prices in Tunbridge Wells are up 11% on 2015, with an overall average price of £450,123. This is similar in terms of sold prices to nearby Southborough (£455,743), but was cheaper than nearby Speldhurst (£536,806) and Langton Green (£699,893) – making it a very appealing alternative.
Harborne, West Midlands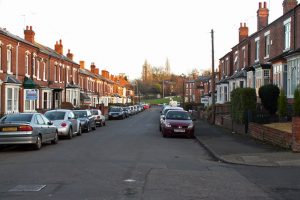 If you're wondering where to invest in property near Birmingham, Horborne is a great place to consider. With an overall average price of £276,503, it's a stone's throw away (but also cheaper) than affluent Edgbaston. Just three miles away from the city centre, it's ideal for commuters and house prices have jumped 5% this year and 20% since 2015. If you're looking to buy a property in the West Midlands, then our auctions team will be able to help. You can find all the details about our Birmingham Auctions by clicking here.
These are the best places to invest in property in the UK in 2019:

| City | County |
| --- | --- |
| Newport | South Wales |
| Trowbridge | Wiltshire |
| Leckhampton | Cheltenham |
| Leicester | Leicestershire |
| Liverpool | Merseyside |
| Chester | Cheshire |
| Ryedale | York |
| Tynemouth | Tyne & Wear |
| Margate | Kent |
| Timperley | Cheshire |
| Leamington Spa | Warwickshire |
| Berkhamsted | Hertfordshire |
| Ruddington | Nottinghamshire |
| Tunbridge Wells | Kent |
| Harborne | West Midlands |