10th September 2019
The UK postcodes with the highest buy-to-let yields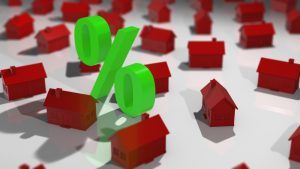 Despite the introduction of capped tenancy deposits and banned letting fees in the private rental sector, there are still affluent areas of the UK where private landlords can turn a significant profit on investment properties. Here at SDL Auctions, we've ran a comparison of data provided by Totally Money, to analyse areas region-by-region in the UK, bringing our readers a list of top postcodes that currently reap generous buy-to-let yields.
Unsurprisingly, areas with a considerable amount of students tend to be the areas of the UK offering the highest yield. University hotspots such as Nottingham, Liverpool and Newcastle are lucrative, buy-to-let safe bets, as consistent student term times and regular flow of new students puts landlords in a strong position to advertise ahead of term to keep attracting tenants and ensure properties are occupied at all times. However, landlords should also consider postcode areas rich with schools and local amenities with good transportation links, as young professionals and families looking to rent a property typically consider renting based on what the location has to offer.

NG1 and NG7
The UK's most profitable postcode with a total yield of 11.99% at the time of research, is NG1, the postal area representing central Nottingham. With two highly ranked universities and one of the UK's largest student populations, unsurprisingly, Nottingham takes the top spot for a prime location to consider purchasing a buy-to-let property. NG1 has an average monthly rental value of £1,525 per calendar month and has excellent transport links, with easy access in and out of the city, which is favoured highly amongst students and visiting families. The second Nottingham postcode, ranking 5th in the best buy-to-let hotspots, NG7, is home to the University of Nottingham and has an average yield of 8.89% with a slightly less profitable rental value of £1,187 per calendar month.

L7, L6 and L1
Liverpool has an expectant student population of around 70,000+ and comes second to Nottingham as another prime location to consider purchasing a buy-to-let property. Of these postcodes, L7 offers landlords the highest yield, with an average of 9.79%. This area of Liverpool also happens to be home to the Royal Liverpool University Hospital, Edge Hill station and Liverpool's shopping centre and is a prime, close-central quarter of Liverpool. With both the University of Liverpool and John Moores a stone's throw away from this rental hotspot, this area of Liverpool is a top location for soon-to-be students and professionals looking for a less busy area of Liverpool, with a short commute into the city centre through accessible transport links. Closely followed by L6, the postcode that falls within the county of Merseyside, this area of Liverpool has an average yield of 7.85%, but is more residential and has lower average monthly rental values than its L1 counterpart. If you're considering purchasing a buy-to-let property to attract consistent tenants, L6 would be a recommended area to consider, as there's plenty of residential qualities, with 7 primary school and colleges, a community sports centre, close-by parks and plenty of amenities such as post offices and local supermarkets.

TS1 and TS3
Placing third in the best buy-to-let areas of Britain, is Middlesbrough, with TS1 offering prospective landlords an average 9.45% yield, followed by TS3 bringing in 7.66%. Investing in a buy-to-let property in this area of Teeside is particularly valuable for landlords on smaller budgets, as average asking prices for this area falls considerably lower than most at just £68,925. With an average monthly rental value of £500-£600, this is the ideal investment opportunity to attract students and bring in a steady monthly rental income. TS1 is the ideal location for students too, as it is home to the central area of Middlesbrough, with Teesside University and The Cleveland Shopping Centre falling into this postcode. Along with Linthorpe Road, which plays host to all the nightlife Middlesbrough has to offer, with dozens of bars and restaurants populating the length of the road.

NE1 and NE6
Another area of the North East that is highly affluent for potential landlords, is Newcastle Upon Tyne. NE1 postcodes are close to both Newcastle University and Northumbria University, with this area being the prime central hotspot for prospective students. With Newcastle University reporting over 47,000 students enrolled for the academic 2018-2019 year and Northumbria University having over 42,300, this area is particularly popular amongst students, as it contains both campuses. As well as being home to the two main campuses of Newcastle, NE1 postcodes cover Newcastle train station, shopping centre, museums and the picturesque quayside. Properties in this postcode cost around £161,000 and offer an average yield of 8.16%, with an average rental price of £1,095 per calendar month. The NE6 postal codes of Newcastle are slightly out of the central areas, but favoured amongst students due to their cheaper rental value than NE1, as an average rental value in this area is considerably lower at £834pcm. Depending on your investment budget, both areas offer particularly lucrative leads for landlords wanting to attract student tenants.

S2 and S1
Sheffield closes the list of top rental areas by postcode, offering 8.89% yield for buy-to-let properties. With a lot more properties for rent than Liverpool, Nottingham and Middlesbrough, Sheffield currently has 240 properties to rent at the time of research and brings in an average rental value of £853pcm. The most lucrative postcode area, S2, falls slightly out of the centre of Sheffield and is a more residential area, with no significant shopping centres or attractions. Instead, S2 is home to a number of primary schools, education centres, college academies and local supermarkets. Landlords considering a buy-to-let investment with the intention of attracting a long-stay tenant, should consider the S2 area, as local amenities and close transport links to the centre of Sheffield, make this area of postcodes a highly sought after spot for families.
At SDL Auctions, we operate room and online auctions across the UK . We pride ourselves on bringing sales by auction into the mainstream as a lucrative alternative to traditional methods of investing in a buy-to-let property.
Check our auctions page to see our upcoming auctions, where landlords have the ability to view the listed properties along with details of guide price, so you can be sure there are no surprises on the day of the auction. Our easy to navigate website allows landlords to book viewings, view more information about the property and tune in to the live streaming of the auction event to make bids if you're unable to make it on the day.