Become a member today
Save time at the registration desk by becoming a SDL Auctions membership card holder.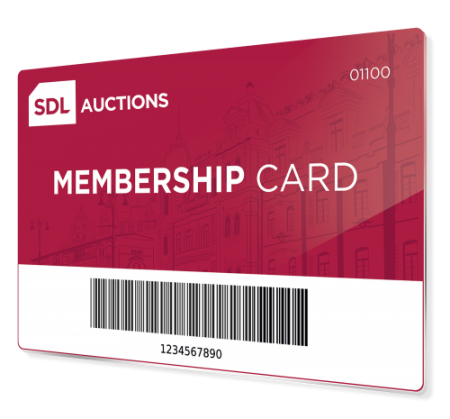 Testimonials
"I would firstly like to thank you for the amazing service you offered on the help of my property. You were very understanding and got us in to the brochure very last minute and luckily on first page, from start to finish I have been amazed on how fast and efficient you were – and Vejay too. I hope to use your services again and wish you all the best."
Mrs Minhas

Mrs Minhas

"We've worked with Andy Thompson over a number of years in disposing of our excess stock. We always use Andy as he is excellent at maximizing value. He is extremely well connected in the North West and this really seems to help in identifying the best buyer for the property. On this particular lot, Andy secured a sale considerably above the reserve within a week of our instruction."

Vendor of 27 Cleveland Road, Crumpsall

"It has been so straight forward with no massive estate agent fees and my house went up in price not down in the way it happens with estate agents. I am now very nearly a cash buyer which really helps with negotiating on the next property!"

Mrs M

"I'm still on cloud nine and wanted to contact you properly to say thank you for all your help and support during the purchase. Your friendly, professional manner made a very stressful situation so much easier to cope with. Fingers crossed now for a smooth completion. Thank you again."

Ms P

"I'd like to take this opportunity to thank you for your excellent service and customer care; the prompt email replies and general help have been much appreciated. I would have no hesitation in buying property through you in the future."

Mr S

"You and your firm's professional approach were outstanding and I was amazed at the amount of technology that you use on the day. The screens and bidding information are clearly a great benefit to everyone in the room. You have an excellent team, who all worked so very hard during the sale."

Mr W

"[We] would like to thank you for all your help and support over the last couple of months. We hadn't really considered the auction route, probably due to a lack of understanding of its benefits and pitfalls. We feel that with your patience, encouragement and professionalism, we have definitely had a very positive experience and we are more than happy with the auction outcome."

Mrs F
Browse our auction advice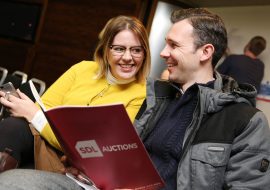 The Do's and Don'ts of Buying at Auction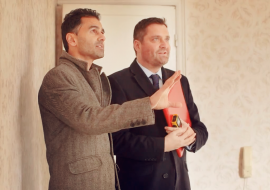 A guide to… viewings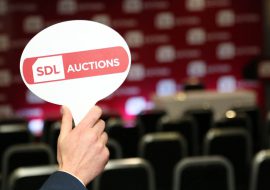 Auction tips for professional investors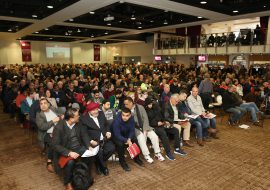 Attending an auction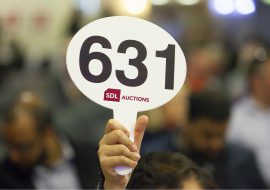 How to buy a property at auction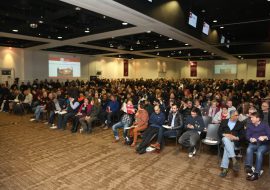 Why Auction?