Auction can be a quick, easy and reliable method of selling property without hassle or fuss. Whether residential, commercial or a piece of land, most types of property can be sold by auction. Here at SDL Property Auctions, we have sold thousands of properties across the country, both tenanted and vacant, using our unrivalled local property market knowledge and extensive marketing to reach the right audiences and help sellers get the best price. 
You can choose to sell property online through a timed auction, or in one of our live streamed national property auctions. We also support you throughout, helping you to set a minimum reserve price, and choose a conditional or unconditional sale, to give you greater control over the sale of your property. Experienced investors and new private sellers alike choose to sell property with us because we offer a secure and efficient way to quickly get the best price, as well as complete transparency in regards to the process and associated fees.
If you're wondering how to sell at auction, or whether this method is right for you, our team is happy to assist. No matter if you're looking to sell your entire property portfolio, need to sell commercial property fast, or you're moving house and are looking to sell your current home by auction. Simply click below on the property type you wish to auction to start enquiries.
At SDL Property Auctions, we sell thousands of residential properties every year. Selling by auction only takes a few weeks so it's the perfect option if you need to sell your property quickly. Through a period of extensive marketing to buyers across the UK, we get the best price for your property, regardless of its condition or age.
If you're looking to sell a commercial property, we're here to help. From retail units and offices to former banks and warehouses – tenanted or vacant – our team of experts can help secure a sale. Our team of experts work with a range of sellers, including private individuals, solicitors, trustees, executors and local authorities. If you're looking to realise your assets as quickly as possible or simply find a new owner for your business premises, contact us to arrange a free valuation today and we can handle the rest.


Councils & Portfolio Disposal
We work with local authorities, councils and other corporate bodies across the UK to assist with the sale of properties under their ownership. We have success in selling all kinds of properties, from parcels of land to empty homes. If you have any property you wish to dispose of contact our team today to discover what we can do for you and your clients.





We sell houses, bungalows, commercial premises, cottages, warehouses and even public toilets. Here are just a few of the properties we've recently sold by auction. Just imagine what we could do with yours…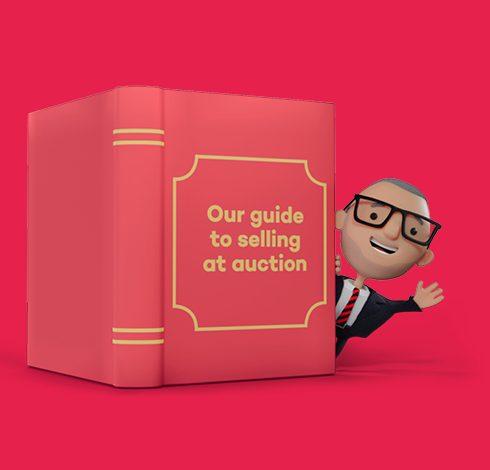 Our guide to selling at auction
If you're looking for a fast and faff-free sale then auction could be the option for you. Professional investors and private sellers alike choose our auctions because not only are they secure, they can also be the most effective way of getting you the best price.

1. Request free valuation

Why not let one of our friendly team of experts carry out a valuation? They can give you an idea of what price you can expect to achieve in an auction sale, talk you through the timescales and agree any costs involved – and don't worry, there may be no costs at all!

2. Decide how you wish to sell

We have a number of different ways in which you can sell with us and we will help you decide which option is best for your property and your circumstances. You could sell in our monthly Auction Events or set your own start time in a Timed Auction.

3. Instruct your solicitor

In order to sell your property in an auction you'll need to ask your solicitor to prepare a legal pack for you. This is a set of documents which will be available for any interested parties to download from our website for free before they place their bid.

4. Set your reserve price and let us do the rest

Don't worry, we won't sell your property for less than you want to achieve. We'll agree with you a reserve price before bidding starts. Then we'll market your property and keep you informed of interest levels, handle any offers, liaise with your solicitor and secure you a sale.
Frequently asked questions