Introduction to selling by auction
There are many advantages to selling by auction, it's quick – the whole process takes around six weeks, it's hassle-free, there's no chain and when the hammer falls your property is sold.
Selling by auction also widens the potential market, not only will there be buyers who want to make it their home, there will also be investors, developers and property dealers interested in buying. In many cases an auction could prove to be the best method for selling your property and not just a last resort.
You can say goodbye to endless viewings and an indefinite time to sell. You avoid being part of a complicated chain, with never-ending solicitors' letters and the threat of sales falling through. With a sale by auction, when the hammer falls the sale is secure, with no further negotiations permitted.
Perhaps you have a residential or commercial property you need to sell quickly, a property in disrepair or one that has potential for added value. Maybe you want to sell a vacant or tenanted property, your property is unique enough that buyers will compete to purchase… or maybe you've had difficulty selling due to legal complications.
Whatever your circumstances, selling with SDL Auctions can offer huge advantages and to put it simply, there's no faster or simpler way of selling your property!
Your first step towards selling at auction is to arrange a free auction appraisal and sales valuation.
STEP 1: Finding out what your property is worth
The SDL Auctions team will advise on the price you can expect to achieve, the likely timescales and the costs involved.
We'll agree a guide price with you and discuss the entry fee and commission up front, so there are no hidden surprises or worries.
We also discuss the different ways of selling your property, advising you on conditional and unconditional sales, as well as in-room and online sales methods – so that you get the best solution for you.
SDL Auctions also offers sales with a reservation fee. If selling with a reservation fee the purchaser will pay all fees. This could mean the purchaser may include these fees into their budget and reflect it in their final bidding price.
Once you have decided to instruct SDL Auctions, a bespoke sales campaign is created depending on which platform is being used.
STEP 2: The methods of sale
SDL Auctions now offers various methods of sale including in–room and online auction platforms and conditional or unconditional sale methods.
Our valuers will discuss the best method of sale and best sale platform to suit your needs.

The unconditional (traditional) method ensures that contracts are exchanged on the fall of the hammer, with completion usually taking place 28 days later, offering a quick and definite sale.
With a conditional sale, a reservation agreement is signed, granting you 56 days to exchange contracts and complete your purchase.  The reservation agreement is legally binding so if you fail to complete, you may lose your reservation fee. During the reservation period, the seller is not able to accept other offers.
STEP 3: Instruction & marketing your lot
The auctions team will let you know the date of the next local auction to you. It is important to select a date at least four weeks ahead of instruction to allow for marketing of your property and for it to be included in the catalogue. Or you could choose to sell online to allow more flexibility on auction date.
At this point you will be required to pay an entry fee which contributes to some of the marketing costs.
You will also need to appoint a solicitor who will help in preparing the contract of sale and supporting legal paperwork. We'll liaise with your solicitor every step of the way, to make sure they have everything they need and all is in place for the auction day, or prior to listing for online auction.
SDL Auctions comprehensively markets all lots in its auctions, regionally and nationally, drumming up interest in your property and making the auction day a success. This includes advertising in the local press, on the SDL Auctions website, on the Rightmove website, through social media and via the high quality catalogues distributed to thousands of potential buyers.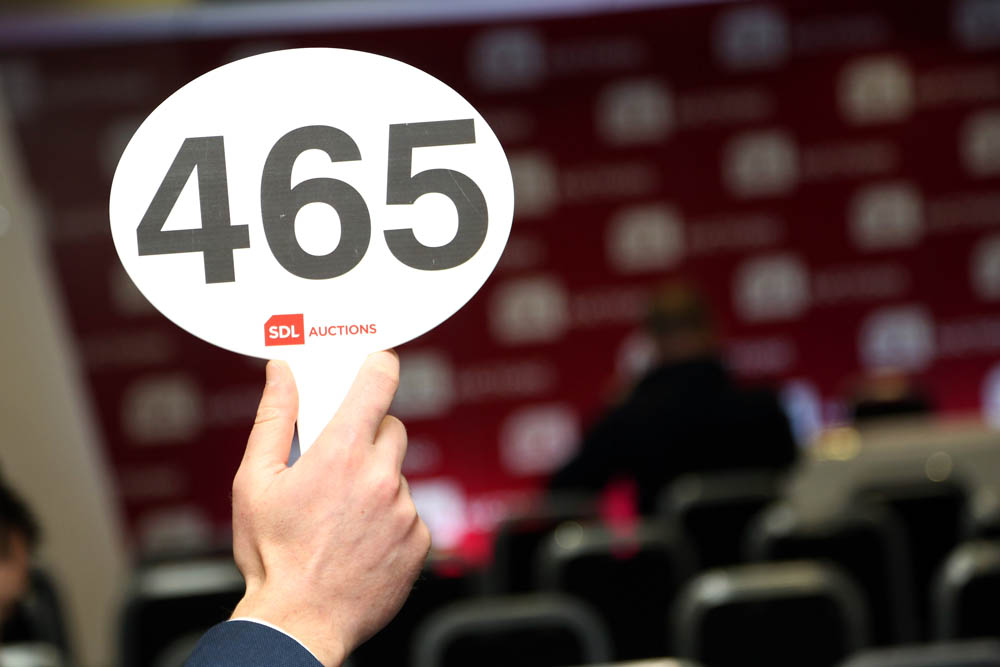 STEP 4: Managing offers
Once the marketing of your property begins, the auctioneer may receive offers on it before the auction. Sometimes these are unrealistic and we will agree with you to only advise when the offer is significant. If an offer is agreed before the auction your property will not be withdrawn from the auction until contracts are exchanged.
STEP 5: Your reserve price
All lots entered into an auction will have a reserve price, which is the minimum price the property will sell for on the auction day.
The reserve price is completely your decision. It is discussed initially at the point of valuation so the guide price can be set but can be altered before the auction. We work hard to get you a sale, at the best price possible, advising on the right reserve price so that your property will never sell for less than you are willing to accept.
The reserve price is kept confidential and is only disclosed to the public if the property doesn't sell on the auction day, or by the online auction end date.
STEP 6: Auction day
With a traditional unconditional sale, on the fall of the hammer your property is sold, contracts are exchanged in the auction room and completion usually takes place 28 days later (unless you request an alternative date).
Or if you choose a conditional auction, on the fall of the hammer your buyer pays a non-refundable reservation fee to secure the property and has 56 days in which to exchange and complete.
You're welcome to come along to the auction room to watch the auction unfold, however a member of the SDL Auctions team will call you after the auction to advise you of the outcome. 
STEP 7: Unsold lots
If for any reason the property is not sold on the auction day we will retain it for a further four weeks to try and find a buyer. We will contact everyone who has made an enquiry and/or viewed the property and inform them of the reserve price and submit any offers received to you. Many unsold lots do achieve a successful sale post-auction.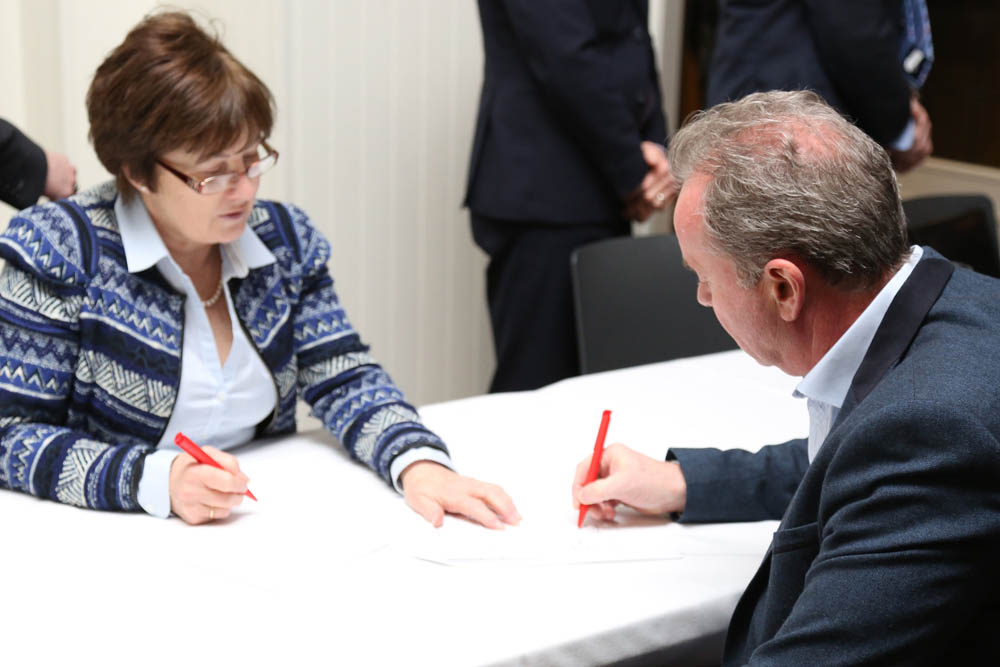 STEP 8: Completion
After contracts are exchanged, the buyer will give the legal pack to their solicitor who will be in touch with your solicitor and arrange for completion to take place. On completion we will release the keys to the new buyer and the money will be transferred to your bank account. 
STEP 9: How can we help?
As one of the largest property auction businesses in the UK, you can trust SDL Auctions to offer the best advice on the sale of your property and look after your needs every step of the way.
Call us today on 0800 304 7879 for a free, no obligation auction appraisal.
STEP 10: Why SDL Auctions?
SDL Auctions offers both conditional and unconditional lots via traditional in-room and online auctions and sells a wide range of residential and commercial properties on behalf of both private individuals and corporate clients from investment properties and vacant houses to building plots, mixed use buildings and others.
In 2017, SDL Auctions sold over 1,500 lots and raised more than £167m in sales for vendors across the UK.
In 2018, SDL Auctions will hold 40 auctions throughout the UK at Villa Park in Birmingham, Pride Park Stadium in Derby, the AJ Bell Stadium in Manchester, Nottingham Racecourse, the King Power Stadium in Leicester and Chester Racecourse.
---
Testimonials
"And finally to Graham Penny himself! The star auctioneer and the man at the helm of this very successful auction house. Thank you Graham for achieving our sale. I never knew how nail biting these events could be; this was our first experience of selling at auction."
Mr W
"I have instructed SDL Bigwood on numerous lots & I cannot recall any property not being sold. 100% success rate with my lots, & well exceeding guide prices. I have always received quality advice on valuations & marketing to obtain the best possible price on disposal of my properties."
Mr B
"Thank you very much for all your help. It was a great experience selling a property with you. NO STRESS!!"
Mrs M
"We would like to thank you for your very efficient service in the sale of our house. The staff were always very helpful and polite, every time we had to ask for help or information with anything. We really did appreciate everything you did for us."
Mr & Mrs C
"I was advised to sell my house through Graham Penny by a close friend. It was arranged that Andrew would come to see my house for a valuation and go through the whole process of selling through an auction. The meeting was very informative and we agreed the price it would be on the market for and all my many questions were answered very patiently.
A sale board went up very quickly and the advertising was very impressive in the catalogue and on the internet. The auction room was a very impressive room and all the staff were very supportive. My house was displayed on the big screen and the bidding began with lots of interest. We had thought the house would go for around £85,000 – it sold for £98,500.
It has been so straight forward with no massive estate agent fees and my house went up in price not down in the way it happens with estate agents. I am now very nearly a cash buyer which really helps with negotiating on the next property!"
Mrs M
For advice about selling under the hammer call our team on 0800 304 7879