16th September 2023
What are 'Buy It Now' auctions?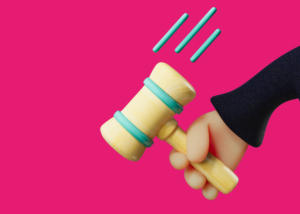 Property auctions are a quick and efficient way to expand or reduce your existing property portfolio. Though, with the wait for auction day often being the longest part of the process for both buyers and sellers, some may be looking for an alternative method. One route that allows you to purchase or sell a property at an even faster rate than auction is our Buy It Now style sales. This may be the perfect option for you if you're looking for a quick route to get onto the property ladder, or if you're looking to make a speedy sale without the traditional competitive bidding process as seen in regular auctions.
Buy it now auctions work in a somewhat similar way to estate agent sales but there are some key differences between the two methods. Additionally, it's equally important to understand how 'buy it now' sales differ from other auction sale methods. To help you decide if 'buy it now' is right for you, continue reading to learn more about the process. Alternatively, you can view our video summary below.
How does a Buy It Now sale work?
As you may expect, buy it now sales are exactly that – available for you to purchase immediately. They do not follow the same process as traditional auction methods and there is no competitive bidding to drive up the price of the property. Instead, there is one fixed price and one bidder, with reservation agreements or exchange of contracts taking place immediately to secure the sale, with both parties legally bound to the transaction. To get a better picture, this method of selling can be likened to a private treaty sale that you would expect to see if you went through an estate agent, but instead of negotiating a price you bid to purchase at a fixed price.
What does for sale by private treaty mean?
Sale by private treaty typically refers to properties sold on the open market, and means that properties are negotiated privately between buyers and sellers without going through an auction process. Therefore, despite a similar process – buy it now sales are not the same as private treaty sales.
One of the key differences between private treaty sales and buy it now sales is the time it takes to complete the transaction. Private treaty sales on average take 12 weeks to complete after the sale has been agreed, whereas buy it now style auctions can take as little as 20 working days (this time frame is dependent whether the property is listed as unconditional or conditional, and has any special conditions of sale – all of which would be disclosed before purchase in the property's legal pack). Private treaties may also attract multiple interested parties, so there can be a lot of back-and-forth communication between sellers and buyers trying to agree on an offer. Not only is this time consuming, but also poses the risk of gazumping or gazundering.
What are the benefits of 'buy it now' sales for buyers?
As mentioned above, this method of purchase offers a quick and secure way to buy a property, but this isn't the only benefit for buyers. The fixed price of a buy it now option ensures that there is no gazumping, and with only one bidder the playing ground is level and transparent.
Additionally, before committing to a purchase buyers can download the legal pack which is created by the seller. This allows potential buyers to access all of the relevant information and details regarding the property, so they know exactly what they're bidding on without the need to arrange costly surveys or chase solicitors for essential documentation.
What are the benefits of 'buy it now' sales for sellers?
Many sellers enjoy taking the traditional route of selling by auction, which involves taking a calculated risk by setting an attractive guide price that relies on competitive bidding to achieve a strong final sale price. It is an exciting process, and many sellers enjoy watching the bidding unfold. For those that are less inclined to take this risk, or are simply not interested in competitive bidding, Buy It Now sales are a way to sell quickly at a set price. This way of selling is ideal for those who want a simple way to secure funds for their future plans, and complete the transaction at a fast pace.
Similarly to other auction methods, sellers do not face gazundering, and sales falling through are very unlikely due to the sale being legally binding and at a fixed price. This way, sellers are reassured that the method is safe and secure, as well as transparent and quick.
How effective are 'buy it now' sales?
This auction method is quickly becoming more and more popular as both buyers and sellers seek to find faff-free and efficient ways to complete a sale. To provide an example of why this method is becoming so popular, we can take a look at the sale of a terraced property at 49 Winsford Hill, Milton Keynes. The seller of this property was looking to make a quick sale as they were relocating and, under the Buy It Now method, the two-bed property sold within one week with no negotiations for £175,000 on a conditional auction contract. The sale was secured by the immediate payment of the reservation fee and avoided falling through.
Purchase or sell a property with a 'Buy It Now' sale
Your dream purchase could just be one click away with a Buy It Now sale, simply use our property finder to check what is currently available. Alternatively, you may wish to browse our upcoming Auction Events or Timed Auctions if you prefer the excitement of competitive bidding. For those looking to start the process of selling a property quickly, simply fill out our enquiry form and a member of our team will be in touch.