18th July 2023
A guide to conditional and unconditional auctions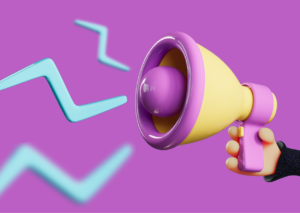 The process of buying or selling by auction is, by its very nature, simple. Property auctions are designed to remove the drawn out negotiations, unexpected gazumping and last-minute drop-outs that plague the open market. It's no surprise, then, that more and more buyers and sellers are looking to auctions to make their next move – and when they do they're met with a question: what are conditional and unconditional auctions?
The simplest answer to this question is that conditional auctions and unconditional auctions are the two methods of sale you can have. They both follow different terms, conditions and time-frames, and offer their own unique benefits to both parties involved in the transaction. In order to introduce you to the nuances of each method of auction, we've laid out everything you need to know in this blog, starting with the definition of each, followed by what sets them apart.
What is an unconditional auction?
The most common type of sale, an 'unconditional auction' means that, at the fall of the gavel, contracts are exchanged and the buyer and seller enter a legally binding contract. The deposit and buyer's fee are also required immediately to secure the sale, and neither party can back out of the transaction. For unconditional auctions, the normal completion period is set to 30 days, by which point the sale must be officially completed.
What are the benefits of an unconditional auction?
Speed: Due to the binding and immediate nature of the contract, and the short completion period, unconditional auctions are typically the fastest way to complete a property sale.
Certainty: In contrast to open market purchases, there is no 'under offer period' to contend with and contracts are effectively exchanged as the hammer falls. This means that, once the property has been sold to the highest bidder, there can be no negotiation and the seller is legally bound to the purchase, with the deposit being held as security. This erases the possibility of being gazumped, and greatly reduces the chance of a buyer dropping out (and losing their deposit).
Attractive: The speed and certainty that come with unconditional auctions has made this method incredibly popular. The volume of vendors listing their properties, and the wide range of buyers looking for their next home or investment, gives both parties a better chance of securing their ideal sale.
What is a conditional auction?
The conditional auction method is where, instead of contracts being exchanged immediately, the winning bidder enters into a 60 day exclusivity period by paying a non-refundable reservation fee, in addition to the required deposit and buyer's fee. This reservation fee is not a deposit, and doesn't count towards the purchase price, but secures the property for the buyer while they carry out their due diligence, ensuring they won't be gazumped. Most buyers use this time to get their mortgage and finances in place (if this hasn't been done prior to the auction).
What are the benefits of a conditional auction?
Exclusivity: Closer to a private treaty sale method than an unconditional auction, conditional sales provide a longer purchase period in which to do all due-diligence tasks, without the worry of someone else coming in and snatching the deal with a higher offer, or the seller moving the goalposts.
Attractive: The longer timescales involved in a conditional auction sale make it an attractive option for owner-buyers who require more time to organise their finances before making the purchase – particularly those using mortgage finance.
What is the difference between conditional and unconditional auctions?
The primary difference between conditional and unconditional in the case of property auctions is the length of time allowed after the hammer falls for the sale to be officially concluded. In the case of an unconditional sale, this is usually 30 days, whereas a conditional auction is set to twice this amount at 60 days (there can be exceptions to these time-frames, so always check the legal pack before bidding).
There are also additional important differences between the two methods, particularly the fees associated with each, as unconditional sales require both a buyer's fee and a deposit, while a conditional sale also calls for an exclusivity fee. If you're wondering which method to choose, either as a seller or a buyer, we've detailed the most important factors to consider below.
Which is faster?
Typically, an unconditional auction is the faster way to complete a sale. However, this does depend on outside factors, such as the property achieving a sale during an auction event or timed auction, and any special circumstances around the sale itself. Additionally, while both unconditional and conditional sales are made to be as secure as possible through the immediate transfer of fees, sales can still fall through.
Which achieves a higher price?
As the property market is always evolving and both auction formats continue to grow in popularity, there is no black and white answer to this. It all depends on the property type, the location, condition and any circumstances attached to a sale.
For example, if you have a property which is in a state of disrepair and is unlikely to be mortgageable, your most-likely buyer is an investor or developer with finances in place. In this case you'd be more likely to achieve a successful and profitable sale in an unconditional auction. Contrastingly, if your property is residential and attractive to a first-time buyer or family, conditional auctions are more likely to drum up interest and secure a higher price.
No matter what type of property you're looking to sell, our team at SDL Property Auctions can provide you with trustworthy, unbiased advice so you can be confident that the method of sale chosen for your property is right for you, your property and your priorities.
If you're considering selling your property by auction, get in touch to discuss your options with our team, or request a free sales valuation.