Why sell your property at auction?
There are various ways to sell your property these days, but selling at auction provides a quick and simple sale, while ensuring you get the best possible price. The speed of sale by auction is down to the immediate exchange of contracts and is a big attraction to many vendors as it's a great way to sell your property fast.
What are the different ways to sell your property?
There are two ways in which to sell your property by auction – choose to sell your property in a live auction room or sell your property online. Both provide a quick and simple sale and follow the same process prior to the auction date.
Auction rooms – your property is sold in the auction room at one of our prestigious auction venues. With unconditional lots, buyers pay a deposit and exchange contracts on the day and usually complete 28 days later. For conditional lots, buyers pay a reservation fee at the fall of the hammer and then have 28 days to provide the deposit and exchange. Completion then happens around 28 days after exchanging. Most lots in an auction room are unconditional.
Online auctions – your property is sold in our online auction where buyers can bid remotely from their computer. Most lots sold online are conditional where they pay a reservation fee and have 28 days to pay the deposit and exchange. This is a big appeal to buyers who cannot attend an auction or cannot raise the deposit at that time, and to vendors who need more time to exchange contracts.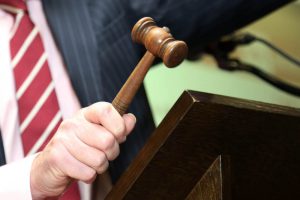 Both auction methods provide a simple and quick exchange of contracts and appeal to all types of buyers and vendors. Buyers with deposits ready tend to suit unconditional sales as they can exchange on the day and those needing 28 days to get the deposit would benefit from a conditional sale where they have more time to get the funds together.
There is also the option to sell by auction on-site, in other words, at the address of the property you're selling. This gives buyers a first-hand opportunity to see the property they're bidding on; however auction rooms and online auctions generate a much larger audience meaning your property is more likely to sell for a better price.
What is the best way to sell your property?
Due to the fast-paced exchange of contracts, auctions are becoming more desirable to those wishing to sell or buy quickly. Other traditional methods of sale, such as private treaty, can often have longer turnaround times with most properties being exchanged within 12 weeks compared to 28 days at auction.
Because of the nature of auctions, contracts can easily be kept within the arranged timescale as there is no chain and often attract a lot of cash buyers and investors. This makes selling at auction more desirable than ever and perfect for buyers wanting to get on the property ladder.
As with any sale, a valuation takes place to determine the price the property is worth. Auction valuers have excellent knowledge of the property market due to the vast array of property and land that sell, so you can be sure their experience will get you the best price possible.
For a quick and simple sale, property auctions are a perfect way to sell your property. Get started with a free sales valuation from one of our experienced property valuers, or speak to one of our team on 0800 304 7879 today.