14th July 2021
Don't seal your bids… open them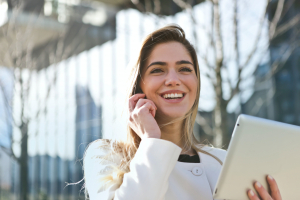 Demand for property is at its highest for years and, as the pandemic has motivated many people to move to the countryside, rural family homes are currently commanding top prices.
According to the latest RICS Residential Market Survey, demand has not outstripped supply to this level since November 2013. As estate agents looking to achieve the best prices for your sellers, you will probably be considering asking for sealed bids or best and final offers for your most popular properties, as you know this can achieve way over the asking price.
With new listings in short supply many buyers are willing to stretch their budgets to secure their dream home, especially at the top end of the ladder; Rightmove's June House Price Index reports that prices of properties in this sector have risen by an average of £67,394 since March 2020, an increase of +12.3% compared to +7.5% for all properties.
Sealed bids or best and final offers may sound like the ideal solution but the results are not always that straightforward. For example, a buyer placing a sealed bid or best and final offer could play it safe because they didn't realise just £1,000 or £2,000 more would have made all the difference. Consequently, they miss out on the property and the seller misses out on the extra money.
Plus, as you know, there's no guarantee that the route to completion will be smooth – or when it will take place, if at all, because the nature of private treaty sales means there's no real commitment from the buyer. If they pull out, that best and final offer may not actually be the best one after all.
If you have been asked to sell a property which looks likely to be popular with house-hunters, you can reap all the rewards of sealed bids while simplifying the process – for you, your seller and potential buyers. Instead of sealed bids, why not open them up with an auction?
We believe this is the fairest and most effective way to sell a property and currently work with more than 1,500 estate agents around the country so they can offer auctions to their customers, generating fast sales, great prices and a new income stream for their branches.
Buyers and sellers enjoy all the benefits of competitive bidding but it is fully transparent. This transparency draws in more bidders, and more bidders means a greater chance of the price being driven up.
An Auction bidding Process could be ideal for nervous sellers, who have heard the horror stories about broken chains and fall-throughs. You can reassure them that the risk of an auction sale falling through is less than 1%. This is because the successful bidder pays a non-refundable reservation fee which commits them to the purchase and grants them a period of exclusivity. This commitment on the part of the buyer means it can be a risk-free venture for your seller, as they have the option of paying no selling fees – a big incentive for many.
Another incentive is the speed and the fact that completion takes place within a fixed time frame of 40 working days, giving the successful bidder time to arrange finance. Yes, it's a myth that you can't buy an auction property with a mortgage – plenty of people do.
As the listing agent, you enjoy all of these benefits – plus you get paid just seven days after the sale is agreed. You'll receive personal benefits, too, in the form of shopping vouchers for every referral which results in a sale. All of this coupled with a higher fee.
You'll also be helping to dispel the many myths about auctions. Auctions often conjure up images of cheap, run-down properties snapped up by cash buyers but this is a very outdated view. We are just as likely to sell a comfortable family home or a beautifully styled country cottage.
So next time you think sealed bids may be the best way to sell a property, why not consider opening up the bidding to secure a fast, hassle-free sale?
We provide all the training and resources you need to set up your own auction department at no cost to you. Selling just two or three properties this way each month can significantly boost your branch income. For more information, visit www.sdlauctions.co.uk/auction-partners , or call 0800 222 0197.