22nd November 2019
Could your stamp duty bill be slashed on a derelict property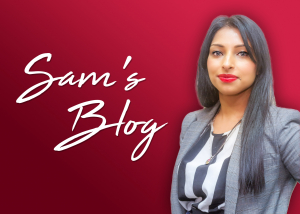 A boost to the auction market could come from an unexpected source so Sam Rashid, Regional Sales Manager at SDL Auctions, is following the news closely.
Have you paid too much stamp duty on your auction purchase? If you bought a derelict property after April 2016, it's quite possible.
A landmark ruling earlier this year could have repercussions which may make buying refurbishment properties easier in the future. A tax tribunal found in favour of a couple who argued that full second home stamp duty did not apply to a bungalow they purchased for £200,000 as a buy-to-let investment because it was uninhabitable. It was in such a poor state that they demolished the building to start from scratch.
After paying the standard £1,500 in stamp duty instead of the £7,500 due for a second home purchase of that price in the mistaken belief that the 3% surcharge did not apply, they were sent a revised bill by HMRC. They ultimately took their case to a tax tribunal which ruled in their favour and said that, as the property was uninhabitable, non-residential stamp duty rates should apply instead, reducing the liability to £1,000.
I and the rest of the property industry are now watching with interest to see if HMRC decides to appeal this decision.
As auction is a great place to find or dispose of a derelict property, if it transpires that non-residential stamp duty rates apply to 'derelict or uninhabitable' properties, this could set a precedent and have major implications for future auction transactions.
The benefit of this impact looks likely to be positive for both buyers and sellers.
I find buy-to-let investors will usually consider the cost of stamp duty when deciding how much they can afford to offer on a property. On a property sold for £150,000, there is £5,000 to pay in stamp duty if it is a second home. However, if the property is derelict and non-residential stamp duty applies, then this would be reduced to zero.
This would give the purchaser an extra £5,000 to play with, which could boost the sale price achieved for the seller and give the buyer some extra flexibility needed to secure the deal.
And that's on a relatively low-priced property. Double the purchase price to £300,000 and stamp duty rises to £14,000 for a second home. However, if it is agreed that non-residential stamp duty applies, the bill would reduce to £4,500, boosting the buyer's budget by £9,500. Quite a substantial amount!
This would be good news for the buyer, who would have more flexibility when bidding, and great news for the seller, who could potentially achieve a higher sale price for their derelict property.
This could be a game-changer for both investors and sellers. It could impact the valuations, guide prices and reserve prices our experts recommend to our clients and allow buyers to widen their budgets.
This would all result in better sales for both room and online auctions. Not to mention bigger crowds in the auction room because more people may be able to consider renovation projects, and more competitive bidding, thanks to buyers' budgets stretching that bit further.
All in all, this could be fantastic news for everyone in the auctions industry and this could mean the future is brighter than ever.
Do you have a property – derelict or otherwise – to sell? Why not request a free no-obligation auction appraisal? Please click here to get in touch with our auction teams today