1st July 2018
Can a property auction be cancelled?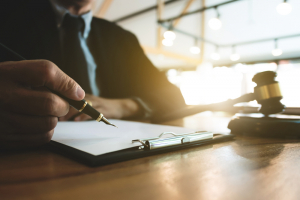 In short, yes an auction can be cancelled. We reserve the right to cancel or postpone an auction event, giving reasonable notice to both sellers and buyers, but it is only under extremely rare circumstances that this would happen.
A particular lot itself may also be withdrawn or postponed from the auction, or sold prior to the auction making it unavailable for bids on the day. This means that if you attend the auction with plans to bid on a particular property, you may find that this lot is no longer available upon arrival. In these circumstances we always include an announcement about this in the auction addendum sheet which is available on our website from the night before the event and is available in the auction room. Plus the auctioneer will make an announcement during the auction when they get to the time when the lot would have been offered. It is essential for you to have seen the addendum before you place any bids.
If you require more direct updates on a particular lot or auction event, you can register for our email alert service by getting in touch with us at marketing@sdlauctions.co.uk or you can ring the office on 0800 304 7879.