Offering online auction is a great way to turn potential withdrawals into sales – but it doesn't always have to be a last resort. Here, Jason Lee, National Sales Director at SDL Auctions, explains how some properties lend themselves to this increasingly popular sales method right from the start.
From neglected, empty houses which may struggle on the private treaty market to sellers who are keen to get moving, here's how to identify potential auction properties.
What to look for at the valuation stage
Inheritance properties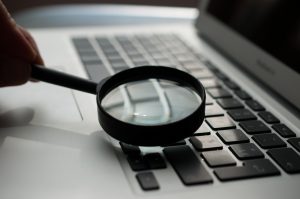 Family disagreements over value can hold up a sale. An auction sale eliminates any dispute over a property's true value.
Eager sellers
A seller may be relocating, want to complete a divorce settlement or simply need the money in a hurry. Online auctions generally take 21 days but the seller can take control by choosing their own end date.
Anxious sellers
If a seller is concerned about fall-throughs, they can be reassured by the certainty of auction. All bidders must provide payment details in advance, so both the fee and deposit can be made as soon as the auction ends. And if the buyer pulls out, they must pay the fee anyway, which reduces fall-throughs to virtually zero.
Landlords and investors
In business, time is money, which makes auction sales ideal for landlords and investors… even more so when there are sitting tenants, as it minimises disturbance.
Vacant/chain-free properties
If a property is vacant, or there is no chain, why complicate things unnecessarily? An online auction sale keeps things chain-free and straightforward.
Substitute for "best and final" and sealed bids
In the case of popular properties where you would usually operate a best and final approach to offers, an online auction can offer the same benefits, while providing transparency for the buyer, too, making the property more attractive.
What to look for at the property review stage
Dropping the price
If a property has had little or no interest, the vendor may feel dropping the price is their only option. Last year we reported on a widening gap between private treaty asking and selling prices. Switching to online auction can achieve or even exceed the original asking price.
Changing agent or withdrawing a property from sale
Similarly, offering online auctions can dissuade a seller from switching agents or even withdrawing the property from the market. With no selling fees, it's a risk-free option which is hard to turn down.
Seller's circumstances change
A seller may have been in no rush to sell when they put their property on the market, but circumstances – both personal and financial – can change, meaning a switch to online auction could be beneficial.
Fall-throughs
Fall-throughs can be costly for all parties so, if this happens, it is an opportunity to offer online auction. Any bids they receive above the reserve will be certain because the buyer pays a fee even if they pull out, so fall-throughs are virtually eliminated.
Want to find out how you can turn fall-throughs into sales? Want to prevent lost sales by offering online auction? Call the team on 0345 222 0197 or click here for more information.