5th September 2023
Problems of owning a short lease property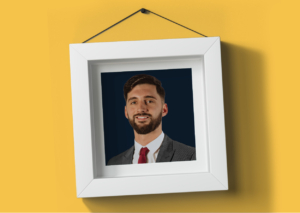 Our North West valuer, Alex Senior, considers the implications of owning a property with a short lease in our latest blog.
Whether you currently live in a short lease property, or you're looking to sell one, it's important to be aware of the implications this can have for you or potential buyers, either in the present or the future. This is because a short lease can lead to a multitude of issues later on down the line, having a significant impact on how much the property is worth, and how likely it is to sell.
In this post, we'll guide you through what is considered to be a short lease on a property, the problems with owning one, as well as what happens if a short lease runs out.
What is a leasehold property?
Most flats or maisonettes in England and Wales are leasehold properties. This means that, once you buy the flat, you'll own everything within the four walls of the property you occupy, but not the whole building and land that it is built on. There are some houses that can also be leasehold properties, but this is less common. This is where you'll own the building, but again, not the land that it sits on.
Leasehold periods can be anywhere from around 99 years, right up to 999 years. Those who purchase a leasehold property will usually be liable to pay ongoing ground rent in return for the right to occupy the parts of the building and the land that they do not own. Meanwhile, when considering flat or apartment blocks and complexes, there is generally also a separate service charge which will be contributed towards the maintenance of the building and grounds.
What is considered a short lease on a property?
Adhering to current property laws, once the lease falls below 80 years, a property is considered to have a short lease. However, the shorter the lease becomes on a property, the more it decreases in value. Though there is the option to extend the lease, this is subject to certain conditions and there can also be numerous other issues with purchasing or selling a short lease property.
So, what are the problems with owning a short lease property?
From rising costs to extend the lease, to mortgage issues you may encounter along the way, whether it's a flat, maisonette, or house, there can be some potential issues that come with purchasing a property with a short lease. This isn't to say that it isn't possible to overcome them, and we outline below the things to look out for to help you along the way.
Decreases in value
As mentioned, one of the main issues with a leasehold property is that, as the lease shortens, this can decrease its value. As a result, you'll find most mortgage lenders may not be willing to finance properties that have a short lease, and this can end up limiting a purchase to cash-only buyers.
Issues getting a mortgage
Elaborating on the point above, it can be difficult to find a mortgage lender that will finance a leasehold property with a lease below 80 years, due to the devaluation risk this poses. However, if you do find a lender that agrees to finance the purchase of a short lease property, it's likely that the repayment term will be shorter than the leasehold period itself, which, depending on the deposit you have, could result in more costly monthly mortgage payments.
Expense to extend the lease
Although there is the option to extend the lease, this can cost more due to 'marriage value.' This term is used to show recognition that a property's value has increased due to the freeholder agreeing to the extension, entitling the landlord to half of the profit. For instance, if extending the lease on your property increases its value by £20,000, this means you will need to pay the freeholder an additional £10,000 in marriage value in order to extend the lease. This means the shorter the lease becomes, the more you will have to pay the freeholder in marriage value.
Further issues relating to extending the lease
If you're hoping that the seller will extend the lease before it runs out, you'll need to ask them to do so as a condition of the purchase. However, they are not legally obliged to do so, and you won't have the right to extend the lease until you've been the registered owner of the property for a minimum of two years. While, if the current owner of the property does agree to extend the lease, this can take a few months to complete and therefore postpones the progress of the sale.
How much does a short lease devalue a property?
When a leasehold property becomes a short lease property, it can lose around 10-20% of its total value. Our own valuation experts at SDL Property Auctions specialise in leasehold properties and leasehold term extensions, and can provide a more accurate devaluation figure based on your property. Reach out to our team, or utilise our free sales valuation service, to learn more about how your property is impacted.
What happens if a leasehold runs out?
If a leasehold on a property expires, this means the property will revert to a freehold property, and as a result, the ownership will be automatically transferred to the freeholder. This means they will have full rights to the property. This could pose a multitude of issues for those who have purchased a leasehold property should the landlord wish to exercise this right and revoke the property.
The best way to sell a short lease property
If you're looking to sell your short lease property but are having some issues doing so, selling by auction can help. Since property auctions attract a larger buyer market, such as investors, rather than simply those searching for a home, it's likely they'll have encountered similar situations and will know how to navigate this.
This will not only provide you, as the seller, with a stronger sense of security that your property is in good hands, but the selling process is also likely to be much quicker. However, you should be prepared to receive reserve price suggestions from auctioneers that factor in the cost of the lease extension.
Leasehold properties at SDL Property Auctions
Whether you're looking to sell your short lease property, or you're a well-seasoned investor looking to take on the challenge of purchasing a property of this nature, browse through our available lots in our property finder or request a free sales valuation from our team.