29th January 2021
The rising popularity of buying and selling property by auction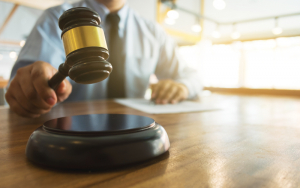 It is undeniable that 2020 was an incredibly difficult year. Starting with flooding and ending with a persistently problematic global pandemic, it is hard to find any positivity at all – but not impossible. While every industry is different, and has faced its own specific challenges over the last 12 months, there were still victories to be won in the disastrous 2020.
In the world of property auctions, we have seen incredible wins in the face of equally troubling challenges. National property auction statistics show that, despite a lessening of lots offered at auction compared to 2019, most months still saw a rise in the percentage of those lots being sold. Similarly, despite the lower number of lots sold compared to last year, in the month of November, national property auctions still saw a rise of 75% in total money raised compared to the same month in 2019.
These statistics show that, over all the property auctions in our nation, including SDL Property Auctions, we have not only seen an increase in popularity of auctions, but also proved just how resilient this method of selling and buying property is.
The impact of COVID-19
While the expectation and fear may have been that house sales would cease during the multiple lockdowns and covid restrictions of 2020, retrospectively, the opposite seems to be true.
Considering first the mental impact of lockdown, which left many people confined within their home when ordinarily they would have been able to do anything from visit friends to go on holiday, it seems many chose to invest more effort into making their home a comfortable and happy place to spend their time. For some, this meant doing some home renovations while for others, searching for a new home altogether was needed. It's also possible that choosing to move home allowed people suffering during lockdown to reevaluate their priorities, giving them the chance to move closer to relatives, to leave the city or even just to get better amenities in their new property, such as a garden.
On top of these unforeseen motivations, there were also additional incentives put in place by the government, such as the stamp duty holiday, which cushioned the blows dealt by the virus. These measures afforded the property market some protection, and encouraged people to continue with their lives and plans without allowing the many lockdowns to interfere with everything.
With these elements considered, the increase in popularity of property auctions makes more sense, and we at SDL Property Auctions are certainly happy to have been part of helping people buy and sell their homes during such a difficult year.
The impact of COVID-19 on auctions and the property market
While the impact of COVID-19 may not have been entirely negative with regards to the property market as a whole, statistics gathered over the year reveal that, while property auctions have proved to be incredibly resilient, the open market has not fared quite so well. Of course, while our estate agent partner can save fall throughs and withdrawals by selling those properties with us by auction, not every buyer on the open market is so lucky.
| | | |
| --- | --- | --- |
| | Auction change | Market change |
| January | ▼ 4.6% | ▼ 7.0% |
| February | ▲ 9.2% | ▼ 4.3% |
| March | ▼ 29.8% | ▼ 17.3% |
| April | ▼ 47.7% | ▼ 13.5% |
| May | ▼ 59.0% | ▼ 68.9% |
| June | ▼ 19.3% | ▼ 60.9% |
In the table above, which shows the percentage change of lots sold per month from 2019 to 2020 for the first half of the year, you can see that, while both methods of property sales suffered from the first lockdown, auctions recovered from the dip more quickly. The data we have for the rest of the year for national property auctions also shows that this trend continues, even progressing so far as to end on an increase of 11.8% in November.
While we can only speculate as to why auctions recovered faster from the fallout of the first national lockdown, it is likely that the three main differences between auctions and the property market were responsible. Firstly, auctions were able to adapt quickly to the rule changes, with everything being moved online to remove risks of traveling to live auctions. Secondly, while the stamp duty holiday has been beneficial to buyers of both auction and housing market properties, the closer to the end of the holiday we get, the less likely it is buyers on the open market will be able to benefit, due to it being a much lengthier process. Lastly, while the auction itself can be nerve-wracking and exciting as you try to secure your dream home, the overall process is significantly faster and easier than buying through more typical routes, making it a less stressful choice for both buying and selling.
SDL Property Auctions 2020
While we are thrilled to see the property auction market thriving despite the many setbacks it has faced, we are especially pleased to see the buyers and sellers that choose SDL Property Auctions succeeding in their property endeavours.
In 2020, we have seen an increase in interest shown in our auctions, having had 11,000 live chat conversations, over 36,000 virtual viewings on our site, over 15.8 million website hits and made and received 163,194 phone calls. This increase in popularity has not been idle either, as we've seen 7,500 registered bidders over our auctions this year, sold 1,385 lots to date and raised over £180m for our buyers.
With 2020 over, we are excited to see the challenges 2021 might bring, and are confident we can continue to deliver the best possible outcomes for the buyers and sellers that visit our auctions.
Have you been swept up in the increasing popularity of selling and buying by auction? Visit our website to view our stunning properties or contact us for your free, no-obligation valuation, click the link below or call us on 0800 046 5454.