2nd May 2019
Terrace Dream in Bartley Green!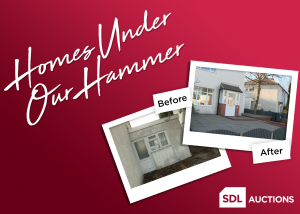 Hello and welcome to the next instalment of our renovation series Homes Under Our Hammer! Today we'll be over in Birmingham, in Bartley Green, to revisit a property which sold at our 6th September 2018 Birmingham auction. This particular property was featured on a recent episode of Homes Under the Hammer, so if you'd like to watch the full transformation then look out for the episode that aired on 2nd April 2019 on BBC1.
The end of terrace property was in a pretty weary looking state, but with nothing structurally wrong with it, so nothing that a bit of cosmetic titivating couldn't fix! As you can see, the property has a small extension which, with a little coat of paint on the outside and some decoration on the inside, could make a brilliant office space or large pantry area. There was a small downstairs toilet in the extra building which is a really handy feature to have, particularly when it comes to mobility and access!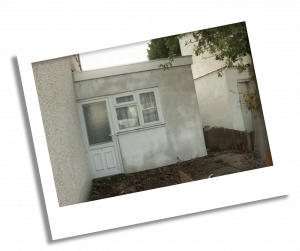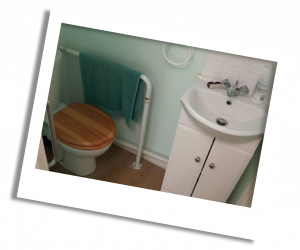 As for the kitchen, the units themselves were fully functional if not a little outdated, so really it all just needed updating and modernising! One option was to knock through into the extension and open up the kitchen space even more, with the correct planning permission of course. The layout of the kitchen certainly needed improvement and perhaps new appliances installed, and the small under-unit fridge replaced with a larger, more family-friendly fridge-freezer!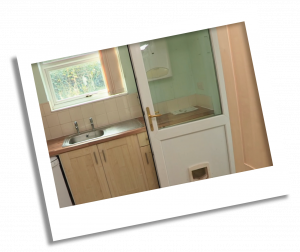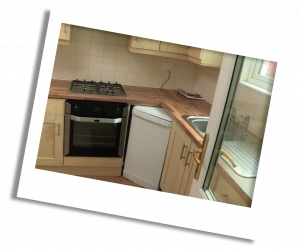 The lounge in the property is spacious, and due to the two large windows it has a light and airy feel – but that old-fashioned fireplace had to go! Aside from that, a coat of paint and new finishings would have this property looking fab! As for the garden… what a tangle! This actually quite large space was completely hidden in a forest of weeds and brambles, and really needed some TLC to create a lovely family garden with the potential for flowerbeds and vegetables!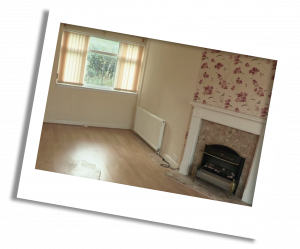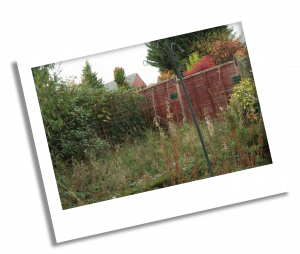 Upstairs had great potential, with plenty of storage space including a small dressing-room area and built in wardrobes. The bathroom had potential but perhaps a goodbye to the carpet was necessary! The property was painted mostly in a magnolia cream, with cream carpets and neutral fittings, but the whole place just had an overall outdated feel and really needed some modernisation!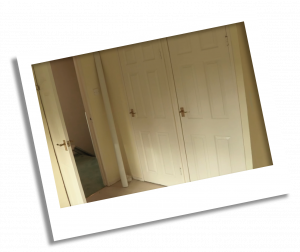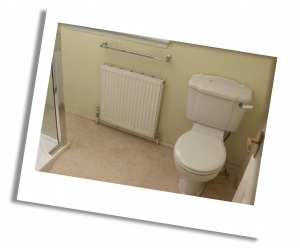 The property went under the hammer in our Birmingham auction on the 6th September 2018 with a guide price of £50,000+, plus fees, and sold for £104,000! What a success. So let's see what happened next! The outside of the house has been completely re-done, with a fresh new patio area and fencing which looks much more modern and sleek. And although the kitchen wasn't desperate for a renovation, aren't we glad that they decided to go for it! The units have been exchanged from that pale, uninspiring wood finish for a crisp white set, with a contrasting countertop. The appliances are shiny and new, and the silver extractor fan adds both functionality and modernity.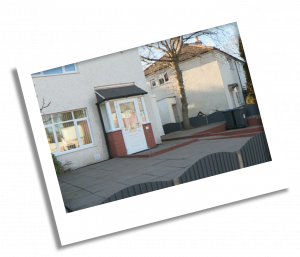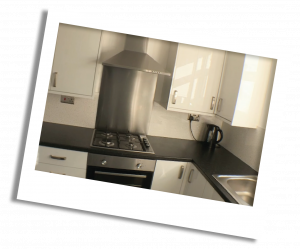 The upstairs bathroom has been completely modernised with a beautiful white marble tiled finish, and a stylish towel warmer replacing that old fashioned radiator. A brand new white bathroom suite has refreshed the room, and the carpet has been removed. The white paint is certainly a huge improvement from the magnolia! The living room has been modernised with white walls and a charcoal grey carpet, which gives a fresh canvas for any decor.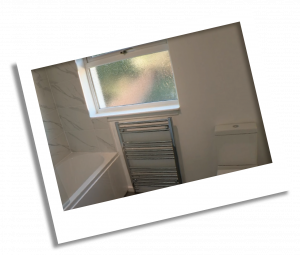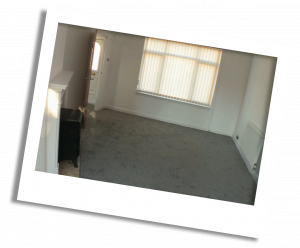 Similarly, the bedrooms have been updated in the same style as the lounge, with the modern grey carpets and crisp white walls. The fresh paint helps to really bring light and space into the rooms. Finally, look at that garden! The mass of brambles and weeds has been completely cleared to leave such a spacious outdoor area which is perfect for entertaining. Now that there is the perfect opportunity for new residents to plant borders and flowerbeds, and make the space their own!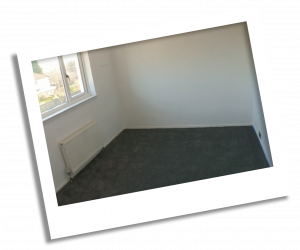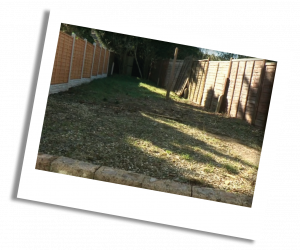 We think that this transformation was a huge success – what a difference the changes have made to this property! After the changes had been made, the total amount spent on the property was £117,000. The house was then valued at £145,000+! If you have a property that you would like to be featured in our Homes Under Our Hammer series, please get in touch!