28th September 2020
How to buy an unsold auction property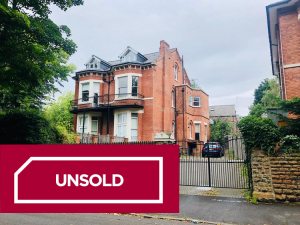 If a property does not sell in an auction due to bids not meeting the reserve price set by the seller, then the lot will be withdrawn from the auction and it becomes an unsold lot. This however, does not always mean that you have missed your chance to purchase this property.
The auctioneer may then invite offers from any interested buyers and agree a sale afterwards.
At SDL Auctions, we have a dedicated page on our website which lists any unsold auction properties. Simply browse this page to find an unsold property that you can still make an offer on.
How to check the results of an auction online
But how can you find out whether or not a property sold if you weren't watching the auction? Auctioneers, ourselves included, usually make the results of the auction available on their website immediately after the auction.
Within these auction results pages, you'll be able to see the sale price of the properties that did go on to sell, as well as view a list of properties that are unsold.
What happens to unsold lots after the auction?
If a property fails to sell for its reserve price, it will be withdrawn from the auction. However, this doesn't mean that the property won't sell. Once the auction has finished, the auctioneer will invite offers from any interested buyers in the hope that a sale will be negotiated. Lots that remain unsold will be listed on a dedicated section of the SDL Auctions website. Interested parties can arrange a viewing, download important documents such as the legal pack and make an enquiry about the property in question from one page.
How to buy an unsold property 
Buying an unsold property is a great opportunity to secure a house, land or commercial building for a price you are happy with. If you'd been watching this lot in the auction but it did not meet the reserve price during the bidding process, then this can be a second chance to get your hands on the property you desired for a price point that is agreeable between both yourself and the seller.
At SDL Auctions, we advertise all unsold properties (where the seller wishes to still secure a sale) on our website. Here you'll find all of the information and imagery for the property that you need, just as you could before the auction took place.
Within our unsold property auction pages you can access all of the important documents you need to make an informed purchase decision, such as the legal pack, buyer terms and EPC rating of the property. We strongly advise that you read all of this information in detail to avoid any future unwanted surprises.
If you have found a property that you wish to purchase and are happy to do so after reading the legal pack, then you can still make an offer.
Some vendors choose to disclose the reserve price after the auction to give an indication of the minimum price required to purchase the property. A vendor may however choose not to share the reserve price so a negotiation can take place. In all cases, guide prices still apply.
To start the process of buying an unsold property, you can send us an enquiry directly on the property listing, or give us a call quoting the lot number or address of the property to discuss with us in more detail.
Are there fees involved when buying an unsold auction property?
Yes, auction fees do still apply when purchasing an unsold property. The process is exactly the same as if you had purchased in the auction room. These fees will be clearly displayed on the lot listing and can vary from property to property. Any additional fees associated with the lot of interest will be detailed in the legal pack, so be sure to read this in full before placing an offer.
Where to buy unsold property at auction
At SDL Auctions, we are national property auctioneers. We have properties for sale across the whole of the UK, which means that properties from around the nation can land among our unsold lots. You're sure to find an unsold property of interest to you, with plenty of variety to choose from including residential properties, commercial lots such as shops, offices, pubs and more, mixed-use properties, garages and land too.
Browse our unsold auction properties and secure your ideal property at the right price for you. If you have any questions about the process of buying an unsold lot or wish to discuss a particular lot with us, then please feel free to contact us and a member of our expert team will be happy to provide you with all the help you require.