14th August 2018
Dafydd Hardy partners with SDL Auctions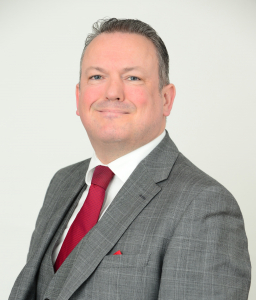 Dafydd Hardy, the market leading estate agency in North Wales, has teamed up with SDL Auctions to now offer both in-room and online auction sales to its vendors.
Managing director Dafydd Hardy said: "We were seeking an auction partner in order to offer our clients the total package and we examined the market carefully.
"We concluded that partnering with SDL Auctions would offer us the complete service we required, whether it be online auctions or the option of an auction room sale if that is right for our client."
He said that SDL Auctions has proved to be the best fit for Dafydd Hardy, giving clients the option to put their property to auction and not pay any commission or entry fees.
"Its auction team really is an extension to our business and we are delighted to be working with them."
He said the initial success of working together had taken them by surprise.
"The buyer and seller are committed so the sale is more secure. SDL Auctions' statistics show that less than one per cent of agreed sales fail to complete."
Established in 1992, Dafydd Hardy has five offices in Bangor, Caernarfon, Llangefni, Holyhead and Menai Bridge, and also operates via its specialist high end brand, Coast and Country. It was named Best Sales Agent in Wales, Best Overall Agent in Wales and Best Letting Agent in Wales in two consecutive years, 2016 and 2017, by allagents.co.uk.
Jason Lee, national sales manager at SDL Auctions, said: "When we first met Dafydd Hardy and his team, we knew they were a great fit for us as they were all about helping their clients navigate through the property maze.
"I was impressed by their passion and diligence. They really do care and do everything to get the right outcome for their clients, and this is reflected in after sales comments by their clients.
"Now with the online offering that SDL Auctions provides there is a quicker end in sight for those seeking to sell their property."
SDL Auctions is one of the UK's largest online and in-room auction businesses. Its SDL Auction Partners division allows estate agencies to offer properties through online or in-room auction, whilst continuing to market them locally. SDL Auction Partners has members across the UK and in the last six months has increased membership by 49%.
To find out more about SDL Auctions and its online and in-room auction services, visit the website at www.sdlauctions.co.uk or call 0800 304 7879.