3rd November 2023
Close your eyes and think of an 'auction property'…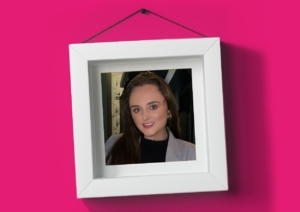 If a burnt-down, rat-infested house in complete disrepair comes to mind, then blink and try again. Everything from nuclear bunkers to mansions, from £1 to £1m, and everything in between, can sell well by auction. The key is identifying what's motivating the seller to sell.
Here, our account manager Hollie Pulman, discusses the ideal situations when estate agents should consider discussing auctions with their clients. And indeed, if you're currently on the market with an estate agent and you've not sold yet, why not call them to discuss going to auction.
Vacant properties
Despite a property not being lived in or bringing in an income, running costs still need to be taken into consideration. With average sale times taking over six months, these costs really start to add up.
Would it be worth considering a fast and faff-free sale by auction? Setting an attractive guide price could not just get you a great sale price, but also a completion within 30 days.
Fall throughs
This the last thing anyone wishes to hear. Where do you go from here?
If you sold through auction, you could exchange immediately and have a set completion time. You could even get a 5% deposit from the buyer on the fall of the hammer.
Probate
After suffering a loss, dealing with a property sale is the last thing you need. The property might not be close to where you live and, of course, you want to get a fair price and share the proceeds amongst the family.
Selling by auction is quick which means all beneficiaries receive their share of the estate within 30 days of the hammer falling. Plus, you don't need to worry about having probate granted before you sell, you simply need to apply for it.
Matrimonial disputes
It's often an unpleasant situation for both parties and the key objective is to sell fast. However, both parties can have opposing views of what they think the property is worth.
Auction can often be the fairest way to get the best price and if speed of sale is important, auction is one of the fastest sale methods. It is a transparent process for all parties and can get a great price through competitive bidding.
Withdrawals
Often the reason a property is withdrawn from sale is because it's not been priced correctly and generated interest. Sellers could decide to try a new estate agency, but what about an auction sale?
Auctions can offer a fast and secure sale and can present the property to a wider audience of buyers. Plus, sellers can stick with their chosen estate agent while also getting the benefit of the auctioneer's marketing.
High demand
If a property is in high demand, you may not initially consider an auction sale. However, just because it's popular, doesn't mean the sale won't take a long time and won't fall through.
If you sell a property via auction, all bids are transparent and open to all interested parties, resulting in the best possible price. And with contracts exchanged on the fall of the hammer, this secures the sale and avoids fall throughs.
Run down properties
Not everyone has the vision or the patience to refurbish a property that is in need of modernisation or repair, so how do you find someone that's motivated to renovate a property?
Our monthly live-streamed National Property Auction catalogue is sent to over 30,000 potential buyers, many of which are investors, landlords and high net worth individuals looking for their next investment.
Land and commercial
Land and commercial properties can be very difficult to value, especially if there are limited or no comparables, as there are many factors that affect the price.
Auction allows all interested parties to bid up to their budget, getting the seller every last pound thanks to the competitive nature and audience the platform can reach.
Tenanted properties and landlords looking to offload
Often landlords, especially with large portfolios and busy work lives, want a fast and faff-free sale which auctions can provide. Properties with tenants in situ are also very attractive as there will be a return on their investment from day one.
Investors and landlords specifically sign up to our auction catalogue and can live anywhere in the UK or even overseas. If the property guide price is attractive and shows a good return, it will get interest and you have the opportunity to get a really good result.
Surveying issues and cash buyers only
Properties which are unmortgageable and need a cash buyer, have a limited pool of buyers to market to.
Savvy auction buyers often have ready money to spend and know that an unmortgageable property is still a good investment. And with the legal pack being available up front, it allows bidders to do their due diligence prior to bidding.