12th June 2019
A landlord's guide to selling at auction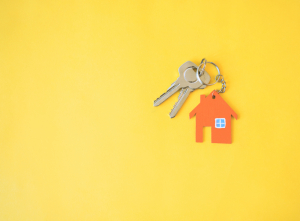 Auction is often a popular choice for landlords looking to sell one or more properties within their portfolios. This is because property owners can typically achieve a quick and definite sale at auction, and in a much shorter timeframe than if the property was listed on the traditional open market.
Another popular reason landlords choose to sell their properties with us here at SDL Auctions is that they know first-hand just how smooth the process can be, as many landlords have both bought and sold properties through our auctions in the past.
If you're a landlord looking to sell one or more properties at auction but aren't sure what it entails, then we've got you covered. In this guide we answer some of the most common questions landlords have about selling at auction.
Selling tenanted properties at auction
Rental properties are often the ideal fit for the auction room, as many fellow landlords are likely to be amongst the bidders looking to secure their next investment. This gives you a good chance of selling your property, whether it's vacant or tenanted.
It's common for a rental property with sitting tenants to be less appealing to a large portion of prospective buyers when selling on the open market. However, when selling at auction landlord bidders often see immediate rental income as a great added bonus to the investment.
A property with sitting tenants tends to sell well, as landlord's won't need to market the property right away if the tenants are happily situated in the property and agree with the switch of owners. You're able to include details on the tenants too when listing the property for auction, such as whether they have a track record of paying their rent on time, no history of conflicts or problems, and if they keep the property in good condition. This can all help your property to sell for the right price.
It's important to note whether you have a 'Right of First Refusal' clause written into any tenancy agreements before you proceed with the sale, however. Should you need more information or guidance, then just get in touch with our team of experts.
Selling multiple properties at auction
Auction can also be particularly appealing to landlords wishing to sell more than one property, or even an entire portfolio of properties. Listing each of these properties separately on the traditional market at one time can be very costly and very time consuming. While one property may sell quickly, others may turn stagnant on the market for an unknown period, preventing you from moving on to new ventures.
At auction, you can list several properties at one time and have these auctioned within the same event. This means that there is potential to sell all of your properties on the same day, making it much easier to keep track of the sale progress. You will also benefit from the extensive marketing efforts of the auction house, so won't need to worry about drumming up interest by yourself.
Fees & valuation
Ensuring that all fees have been agreed upon before selling at auction is important as once the hammer falls, the contract is final. When selling at auction, you will be charged an entry fee to list your property within the catalogue, have it marketed by the auction house and, of course, have it auctioned on the day. Upon the successful sale of your property at auction, the auctioneer will also take a percentage of commission. This should always be discussed up front, so that there are no hidden surprises or worries further down the line.
The auctioneer should also advise on the price you can expect to achieve for your property and this will be reflected in the guide price. Alongside this, you can choose a reserve price for your property.
Making sure that both sides are happy with the agreed upon value and fees is crucial before going ahead. You can also auction your property by online auction and this should be discussed with your valuer to determine which method of sale is the best to suit your needs.
Legal documents
When selling at auction, you are required to put together a legal pack detailing a wide range of information on your property. This legal documentation must be put together by your solicitor or licensed conveyancer and given to the auctioneer ahead of the auction day. These documents must be as clear and to the point as possible to allow all potential bidders a full understanding of the property. This is particularly important at auction as not all potential buyers present on the day will have had the opportunity to view the property.
The legal pack will generally consist of the official copy of register of title, the land registry, any special conditions of sale, a property information form, a fixtures and fittings form, management information, any leases if applicable, tenancy agreements, a planning permission document and any other pertinent documents affecting the property.
Selling prior to the auction day
It's possible for your property to sell before the auction day arrives. At SDL Auctions we market all properties extensively on behalf of our clients ahead of the auction day and occasionally our sellers will receive an offer from a buyer that they wish to accept prior to auction. In these circumstances, the property will be sold under auction conditions and marked as sold prior in the online listing. Selling prior could be a risky move however, as competitive bidding in the auction could mean your property sells for more than you have agreed the sale at.
Choosing an auctioneer
When choosing a company to auction your property, it is a good idea to look into their current auction listings, to see how extensively they're marketed, the quality of the listings, whether they offer sale by online auction and how frequently the hold in-room auctions. You might also wish to take a look at past sales carried out via any reviews or testimonials to gain an idea if others have been satisfied with their services.
When it comes to selling your property by auction, opting for an experienced property auctioneer can be the making of a fast, effective and stress-free sale. SDL Auctions prides itself on being a quick and efficient auctioneer and our clients agree. Just take a look at our testimonials and see what our happy sellers and buyers thought about our services.
If you're interested in selling property at auction, get in touch for your free valuation today.