18th August 2021
How to refer a lead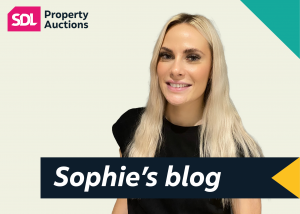 As a valued partner agent with SDL Property Auctions, referring a property for auction is quick and easy. Here Sophie Jones, one of our Auction Experts, walks through this simple process.
You've been approached by a motivated seller who is keen to get moving as quickly as possible, perhaps their property is in a popular location, it could be vacant or in need of a bit of work or maybe they've inherited the property and it's being sold by the family.
All of these circumstances – and many more – make the property ideal for an auction sale. Selling by auction means you and your customers benefit from a faff-free transaction with a fixed completion date in just a few weeks, and almost zero risk of the sale falling through. Plus you receive a higher fee, which is paid within seven days of the sale being agreed. You not only generate income for your branch but earn personal rewards for yourself, from hampers to holidays, for every sale agreed.
So how do you get started?
Visit the partner portal
Your first step is to visit the partner portal. If you don't have your log-in details to hand or have forgotten your password, just give us a call on 0345 222 0197 and we'll help.
Provide property details
Submit the property address, along with the seller's contact information.
Provide background information
Try to provide as much background information as you can about the property and the seller. For instance, have you visited the property to value it for a private treaty sale? Has it had a sale fall through? Is the property tenanted? What is the motivation to sell? Is the seller working to a timescale?
Once we receive the referral we may give you a call back to see if there is anything else we need to know about the seller's circumstances, or even just to find out the best time to call them.
We do the rest
Next we call the seller to talk to them about the benefits of auctions, explain the process and discuss setting a *guide price and a reserve price for their property. This will help us to agree the auction method that will be most suitable for their property and circumstances.
Now we can send them the documentation for their auction sale. As soon as we receive their signed terms and we're ready to start marketing, we will let you know.
Keeping you informed
Now all you have to do is wait for the auction to run and the property to sell. Throughout the process we will keep you updated so you can focus on winning more business for your agency while we secure you more income.
If you'd like some help identifying which properties and sellers would benefit most from an auction sale, give our friendly team a call on 0345 222 0197.
ends
*Each property is subject to a Reserve Price which may be different from the Guide Price. For full definitions see www.sdlauctions.co.uk/glossary.