5th May 2021
How to… explain auction pricing to sellers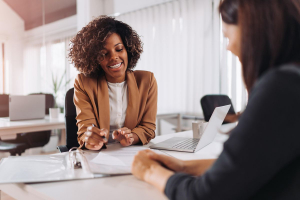 There is a common misconception with property auctions, where many people believe that properties sell below market value – and this just isn't the case!
With an auction sale, there are a few different pricing terms for sellers to understand, and explaining them to a seller can make the topic of auctions a lot easier for both parties!
Reserve price
This is the minimum the property will sell for, set by the seller with the auctioneer. If a bid comes in below the set reserve price, the property will not sell.
More often than not, sellers are completely unaware that they can set a reserve price with an auction sale, and in reality it gives them complete control over the sale of their property. By setting the reserve price, the seller can be confident that their property will achieve no less than what they're asking for. The seller can change this reserve price at any time.
Guide price
Every property for sale by auction will have a guide price, either as a single figure or a price range. Set within 10% of the reserve price, the guide price is used predominantly for marketing purposes; to maximise interest and potential buyers. The guide price is the price potential buyers will see and ultimately sets the foundation for competitive bidding, to push the sale above the seller's reserve price.
Sale price
The highest bid the property has achieved during the auction and the price the property sells for.
When approaching the topic of auctions with a seller, depending on their motivation for selling, we recommend giving them a reassuring run-through of these pricing terms – you'll find it wins the conversation over.
What is the lowest price you would be happy to accept?
Once you have the seller considering auctions, whether as a new instruction or to save a withdrawal conversation, we recommend asking the question on the absolute lowest price they would be happy to accept on the property. The lower the seller is happy to set the reserve price, the lower we can work on a guide price – maximising interest and bids to achieve the best outcome.
Don't forget, we're just a phone call away to help if you'd like our auction experts to give the seller a call instead!