May National Property Auction
National Property Auction
Thursday 27th May 2021 at 10:00am
You can find the addendum for this month's auction by taking a look at the link below.  
The addendum is where you can find any last minute updates or changes to the lots on offer – it will be updated up until auction day, so if you're bidding on Thursday, make sure to regularly check back to stay in the know.
Welcome to your May
interactive digital catalogue
Andrew Parker
Managing Director & Auctioneer at
SDL Property Auctions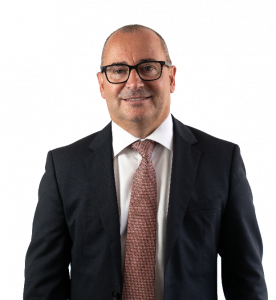 It's my pleasure to launch the interactive digital catalogue for our May National Property Auction on Thursday 27th May.
Take a look at the video below where I take a closer look at the upcoming auction.
As I write this, we're only days away from the next step in the country's unlocking. Hopefully, we will continue our positive progress out of lockdown and I'm looking forward to brighter days ahead, as I'm sure many of you are as well. We will continue to take all appropriate precautions in line with government guidance, and my priority continues to be the safety of my team and customers.
We're also approaching the end of a stamp duty holiday for the second time this year. Any properties bought in May's auction unconditionally should complete before 30th June deadline, which is of added importance to anyone hoping to buy a property over £250,000. Auctions remain one of the only ways to be sure of completing before either the June deadline or the September deadline, so be sure to get in touch with our team if selling before the final September deadline is crucial for you.
Having already raised over £100m in sales so far this year, there is certainly a growing number of people turning to auctions, attracted by the fast, faff-free nature of buying or selling under the hammer. Our Head of Auctions (South), Lee Smith, takes a closer look at how property auctions could become the first choice for customers, regardless of their circumstances or property in this month's editorial below. You can also hear from Lee in more detail by watching his video interview.
We've got a great selection of properties in this month's auction, with residential and commercial opportunities across the UK – simply use the view all lots button at the end of this section to take a look at the 210 featuring in the auction.
Lot 47
The Claughton Centre, Blowers Green Road, Dudley, DY2 8UZ
Guide price*
£650,000+ (plus fees)
View more
If you'd like to bid this month's auction, you will need to register before midday on Wednesday 26th May. To do so, just fill in our simple online form. There's also a handy guide below which takes you through all our remote bidding options: online, on the phone and by proxy.
Next month's National Property Auction takes place on Thursday 24th June. If you're interested in selling by auction and beating the next stamp duty deadline in September, take a look at our frequently asked questions or contact our friendly team on 0800 046 5454.
Frequently asked questions
Over the past few months we have naturally received some questions from our bidders about how the buying process works. Largely we are operating as we always have been, we're simply not able to see you in the auction room when you bid. We've put together these frequently asked questions to help guide you through your auction purchase.
Bidding registration closes at midday the day before the auction. 
Registering to bid in one of our National Property Auctions is quick, easy and painless.  By completing our online form, you can register for bidding online, on the phone and by proxy, meaning you can bid from the comfort of your own home. There's no need to wait for the legal pack to be completed before registering, there's no obligation to bid on the day and there's no money taken prior to bidding. 
How property auctions could become the first choice
for sellers
Lee Smith
Head of Auctions (South)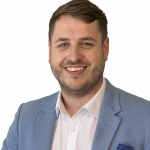 It's been a funny old year or so by anyone's standards, with the pandemic affecting (more or less) every part of our day to day lives, from the new normal of wearing masks and using hand sanitiser, to the increase in people turning to auction as a trusted way of buying and selling property.
Achieving a quick sale at the best price when selling a property has naturally always been important, but the past year has shone a light on just how crucial this can be for sellers. With the stamp duty holiday deadlines looming yet again, in June and September, sellers are once again facing a daunting cliff-edge of whether their sales can complete in time. With auction sales, we are in many ways blessed with the certainty of a fixed completion time, which in many cases can be as little as 20 working days.
Many people have turned to auctions, not only to take advantage of a quick sale but also with the knowledge that they can achieve the best price. With the property market as busy as it is, with stock levels across the UK at an all-time low, there really is no better time for sellers to assess how much their property could be worth and have a chat with our experts to discover how auction could support their sale, regardless of property type or location.
Take 15 Ilkeston Road in Sandiacre, Nottinghamshire from our April National Property Auction for example. This was a property in need of full renovation, something that investors or even creative first-time buyers find incredibly attractive, as it allows them to put their own stamp on a property. Packed with potential and benefitting from backing onto the Erewash Canal, this sold for an impressive £121,500 from a guide price of £64,000+.
Auctions aren't just for rundown properties though, as evidenced by the sale of 60 Stradbroke Drive in Chigwell, Essex. This property was sold in a Timed Auction on our website in April and was on the market for the first time in more than 65 years in partnership with Bairstow Eves. Situated in one of Chigwell's most exclusive addresses, this property had a guide price of £1,650,000 and sold for £1,745,000, after achieving an amazing 35 bids.
Both sellers benefited from the fast, faff-free nature of auction sales despite the difference in the properties sold. They also didn't compromise on price! As education surrounding buying and selling through auction continues to grow and become increasingly accessible, I would not be surprised if we are at the cusp of a property revolution, with auction sales and purchases becoming more and more of the norm for consumers, despite their property's condition or location, and we're here to help.
There are auction options for everyone, including our monthly National Property Auctions, daily Timed Auctions and Buy It Now sales. If you're thinking of selling or finding out more about how auctions could be right for you, simply request a free sales valuation on our website or give our friendly team a call on 0800 046 5454.
Our Auction Events are currently broadcast online, live from our auction studio in Nottingham. 
It's really easy to tune in and watch on the day. The auction begins at 10:00am and will run throughout the day, with our each of our auctioneers taking to the rostrum. To tune in on the day, simply visit our website where you'll be able to watch the auction unfold from our home page, or follow the link below!
If you're planning on bidding at auction, it's really important that you do your due diligence prior to the auction – part of which is reading our buyers terms which you can find below. Make sure to read them in full to ensure you're prepared to bid.
Important notice relating to fees, costs and charges payable by the buyer in addition to the purchase price.
In addition to the purchase price, buyers may be required to pay additional fees, costs and charges. These may include, but are not limited to, Value Added Tax (VAT), Stamp Duty, ground rents, rent arrears/apportionment of rent, outstanding service charges, sellers search costs/disbursements, reimbursements of sellers solicitors, auctioneer costs or reservation fees. All prospective buyers are advised to inspect the legal documents including the contract and special conditions of sale and seek their own independent legal advice as to the full cost of purchasing a specific property.
If you're successful in this month's auction, you could take part! 


Despite the current restrictions the Homes under the Hammer team are still looking for properties to feature in upcoming episodes of the show, even though they can't be in the auction studio. If you're interested in taking part in the programme or would like any information about what is involved in taking part please contact either Romy Lyon on 07929 829814 or Sophie Morrison on 07929 829812 or alternatively use the button below to contact them via email.
We recommend reading the legal pack prior to the auction, to make sure you're aware of all the information before bidding.
It's really important that you take a thorough look through the legal pack for the property you're interested in buying before placing a bid, as they lots of important information regarding your purchase. We recommend going through the pack with your solicitor prior to the auction. You can view the legal packs for all lots in this month's auction using the link below.