National Property Auction
Thursday 29th April 2021 at 10:00am
You can find the addendum for this month's auction by taking a look at the link below. 
The addendum is where you can find any last minute updates or changes to the lots on offer – it will be updated up until auction day, so if you're bidding on Thursday, make sure to regularly check back to stay in the know. 
Welcome to your April
auction catalogue
Andrew Parker
Managing Director & Auctioneer at
SDL Property Auctions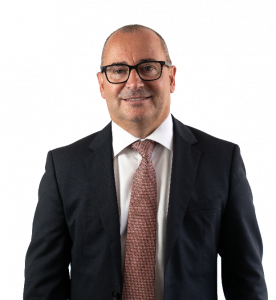 I'm delighted to launch the catalogue for our Thursday 29th April National Property Auction.
Click on the play button below to watch a video previewing our April National Property Auction.
You'll notice we have a new look to our catalogue this month. We've created this interactive catalogue portal to make it easier for you to find all the information you need right up to auction day – including the full lot information, details on how to register to bid and how to watch live and see the auction action unfold.
Lot 108
183 Church Street, Ilkeston, Derbyshire DE7 8QF
Guide price*
£230,000+ (plus fees)
View more
It won't have escaped your attention that we've now been subject to lockdown restrictions for over a year. Thankfully the roadmap is progressing well and the country is opening up more each month.
This time last year we held our first National Property Auction, welcoming all our bidders and viewers virtually on our website, and we quickly secured the title of the most successful live-streamed property auctioneer. Our National Property Auctions are still going well and once again we have 224 lots from across the UK for sale this month.
Lot 31
2 Riverside Close, Prickwillow, Ely, Cambridgeshire CB7 4UW
Guide price*
£85,000+ (plus fees)
View more
We've welcomed the Stamp Duty Land Tax (SDLT) holiday extension in the past year too which has undoubtedly helped both our buyers and sellers to continue with their property transactions. On 1st July, SDLT will again apply to properties selling over £250,000, and with private treaty completion times still around 12 weeks, auctions may be the only way to complete before the deadline. If you have a property you're looking to sell, please get in touch with our friendly team and we'd be happy to chat to you about your sales options
If the past year has taught us anything, it's that the property market will always continue to move, people will always have a need to buy and sell. We're proud of the way we've adapted to the changing times offering auctions for all circumstances – whether that's through our monthly National Property Auctions, our Timed Auctions running online 24//7 or our Buy It Now sales. Have a read of the article below from our Commercial Director Louise Moss on our auctions on demand.
Don't forget, if you would like to bid in our auction this month you will need to register before midday on Wednesday 28th April using our simple online form. We've included a handy guide below on all our remote bidding options – online, on the phone and by proxy.
Lot 120
79-81 Smedley Street East, Matlock, Derbyshire DE4 3FQ
Guide price*
£175,000+ (plus fees)
View more
Our next National Property Auction is on Thursday 27th May and if you're interested selling by auction – and beating the stamp duty deadline – take a look at our frequently asked questions or contact our friendly team on 0800 046 5454.
Frequently asked questions
Over the past few months we have naturally received some questions from our bidders about how the buying process works. Largely we are operating as we always have been, we're simply not able to see you in the auction room when you bid. We've put together these frequently asked questions to help guide you through your auction purchase.
How auctions on demand
can help you
Louise Moss
Commercial Director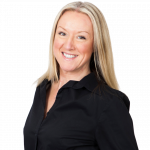 Auctions are fantastic – it's never tiring helping buyers and sellers from across the UK achieve a safe and secure property transaction. With average private treaty completion times remaining as high, sometimes as long as 222 days in some parts of the country compared to as little as 20 working days with a sale by auction, it's hardly surprising that more and more people are turning to us to achieve a swift sale.
Whether you're looking to buy or sell by auction, there are options available to suit everyone. We offer auctions on demand. Regardless of your circumstances, there will be a sale or purchase method that's right for you.
Maybe you're familiar with the excitement of our Auction Events. We hold our live-streamed National Property Auctions on the last Thursday of each month regularly featuring hundreds of properties. Plus, we have thousands of registered bidders – and even more watching online! If you ever attended an auction in the past, perhaps at Pride Park Stadium or the King Power Stadium, then you'll understand how our live-streamed auctions work. We've worked hard to replicate the experience and excitement of being physically being at an auction and our results are testament to this. To find out more about selling in our National Property Auction, simply request a free sales valuation and we'll take care of the rest – or, if you're on the hunt for your next purchase, register to bid here.
We also offer our Timed Auctions – these run on our website, 24/7, 365 days a year. These are a great option for anyone looking to sell in a set timeframe to suit their circumstances. Here, we have the ability to list a property within minutes and accept bidders just as quickly. The auction can run for as long or as short as you wish – we've previously had instances of properties selling within 24 hours of going live on our website, with completion taking place a matter of weeks later. Why not take a look at the lots currently available on our website to get a flavour for how they work?
Finally, there are Buy It Now sales. These do exactly what they say on the tin – the property is listed at a set price by the seller and is open to purchase at that price, while still benefitting from the fast, faff-free nature of auction. For buyers, the advantage here is the lack of competitive bidding with other interested parties – you completely eliminate the risk of gazumping or gazundering. In many ways it's a similar process to purchasing through an estate agent, without the 12 week completion time – in fact completion can be as little as 20 working days. Sellers can take advantage of this too – if you simply need to swiftly realise your asset at a set price, then Buy It Now is the perfect option for you. Take a look at the properties currently available to buy now on our website.
There are plenty of auction options available – to everyone, on demand. If you're interested in finding out more about the auctions process, you can download our guides to buying and selling at auction on our website, or get in touch with our friendly team on 0800 046 5454.
Important notice relating to fees, costs and charges payable by the buyer in addition to the purchase price.
In addition to the purchase price, buyers may be required to pay additional fees, costs and charges. These may include, but are not limited to, Value Added Tax (VAT), Stamp Duty, ground rents, rent arrears/apportionment of rent, outstanding service charges, sellers search costs/disbursements, reimbursements of sellers solicitors, auctioneer costs or reservation fees. All prospective buyers are advised to inspect the legal documents including the contract and special conditions of sale and seek their own independent legal advice as to the full cost of purchasing a specific property.
Lot 136
Crossways, Nelson Place, Newcastle Under Lyme, ST5 1EB
Guide price*
£180,000+ (plus fees)
View more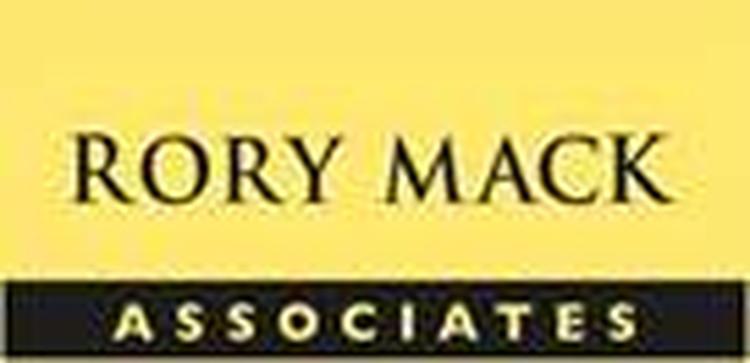 Bidding registration closes at midday the day before the auction. 
Registering to bid in one of our National Property Auctions is quick, easy and painless.  By completing our online form, you can register for bidding online, on the phone and by proxy, meaning you can bid from the comfort of your own home. There's no need to wait for the legal pack to be completed before registering, there's no obligation to bid on the day and there's no money taken prior to bidding. 
If you're successful in this month's auction, you could take part! 


Despite the current restrictions the Homes under the Hammer team are still looking for properties to feature in upcoming episodes of the show, even though they can't be in the auction studio. If you're interested in taking part in the programme or would like any information about what is involved in taking part please contact either Romy Lyon on 07929 829814 or Sophie Morrison on 07929 829812 or alternatively use the button below to contact them via email.
Meet 'the three auctioneers'
If you're familiar with property auctions then you may well be familiar with Andrew Parker, Rory Daly and Graham Penny. Their combined experience, knowledge and integrity has been at the beating heart of UK property auctions for decades, and we're proud to have their trusted insight at the heart of SDL Property Auctions too.
We grabbed a coffee and sat down to find out more about our auctioneers.

How did you become an auctioneer?
AP: After a career in estate agency I realised the private treaty process was broken and I wanted to offer a more secure sales process for my clients.
RD: We had a small estate agency and decided to expand into auctions. I was terrified at getting on the rostrum for that first auction and was focused on getting my gavel in time. I ordered it too late and ended up having to sell lot 1 with a BIC Biro! Typically, the gavel arrived the next day.
GP: I started my career with an agricultural firm of chartered surveyors who ran cattle markets and auctions. I was expected to become an auctioneer, although they didn't tell me that to start with.

Out of all the property sectors you could work in and with all the knowledge you have, why auctions?
AP: It's the black and white transparency of it all. I love the fact it's quick and we can deliver tangible results.
RD: Auctions and I suit each other. We're both very similar – straightforward, no time wasting, just honest and transparent.
GP: It's the immediate results, the excitement and the prospect of being shocked that I love about auctions.
Have you ever sold a famous property or one for a celebrity?
AP: I've sold quite a few properties for premiership footballers, and last year I sold a property for TV presenter Stephen Mulhern.
RD: I did an auction for a charity that Princess Anne attended as a patron. I tried to get her to bid but didn't succeed.
GP: I sold Alton Manor in Derbyshire which belonged to the late Lady Hilton, wife of Colonel Sir Peter Hilton, who had been Lord Lieutenant of the County prior to his death. It sold for an impressive £2.245m.
What's the strangest lot you've ever sold?
AP: There's been quite a few of those. I've sold an air raid shelter, a houseboat, several on different Coronation Streets around the country and even 10 Downing Street – in Sutton in Ashfield.
RD: I sold a toilet block which I remember having some fun with, introducing it with: "this next lot is in a very convenient location, you will have to spend more than a penny on it and there's no chain!"
GP: Probably an underground bunker.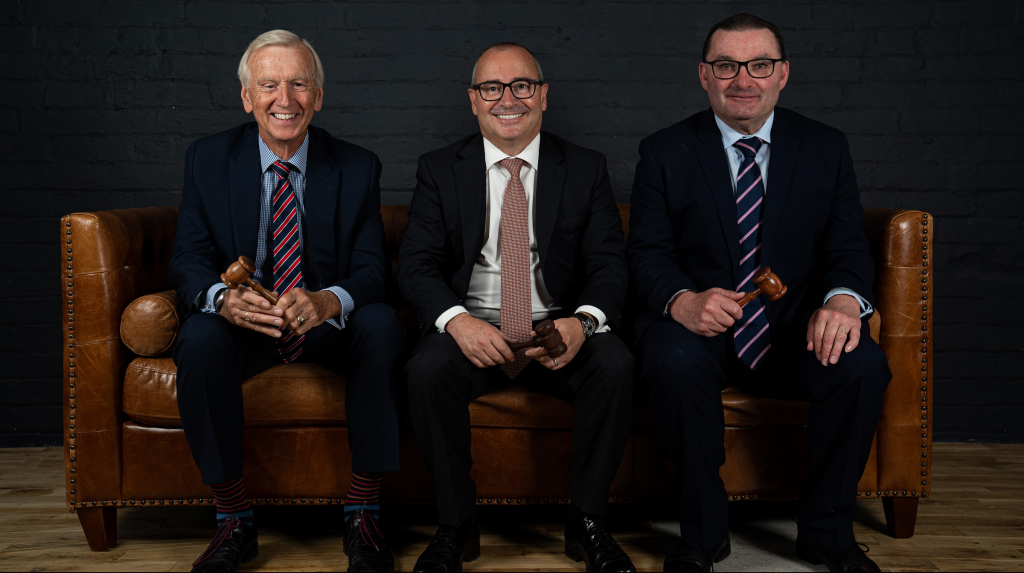 Do you think we'll ever see SDL Property Auctions holding auction events in a room full of bidders again?
AP: I don't think we'll go back to the way things were, but it would be nice to see people again. We'll look to do physical auctions in the future when guidelines allow but probably as part of larger property events.
RD: I would be amazed if any major auctioneer holds a room auction in the next six months, which would mean that we won't have held them for over a year! Maybe we never will go back to room auctions.
GP: Yes, I think we will – but who knows when!
What's your secret for SDL Property Auctions becoming the UK's most successful live-streamed auctioneer?
AP: It's having a great bunch of people all wanting to do the best for their clients.
RD: We were already very well established in selling property online pre-coronavirus, plus we had all the technology and systems in place, enabling our sellers to trust us to adapt quickly.
If you were interviewing for another auctioneer, what would be your most important interview question?
RD: I've lost count of how many people have said they could be an auctioneer. I'd get them to do a mock auction. It's a different ball game when you're on the rostrum!
GP: What do you consider to be the most important lesson you have learnt from your career to date?
If you're planning on bidding at auction, it's really important that you do your due diligence prior to the auction – part of which is reading our buyers terms which you can find below.
Lot 51
6 York Terrace, Jewellery Quarter, Birmingham, B18 5AA
Guide price*
£140,000+ (plus fees)
View more
Lot 44
9 Burton Street, Melton Mowbray, Leicestershire LE13 1AE
Guide price*
£250,000+ (plus fees)
View more