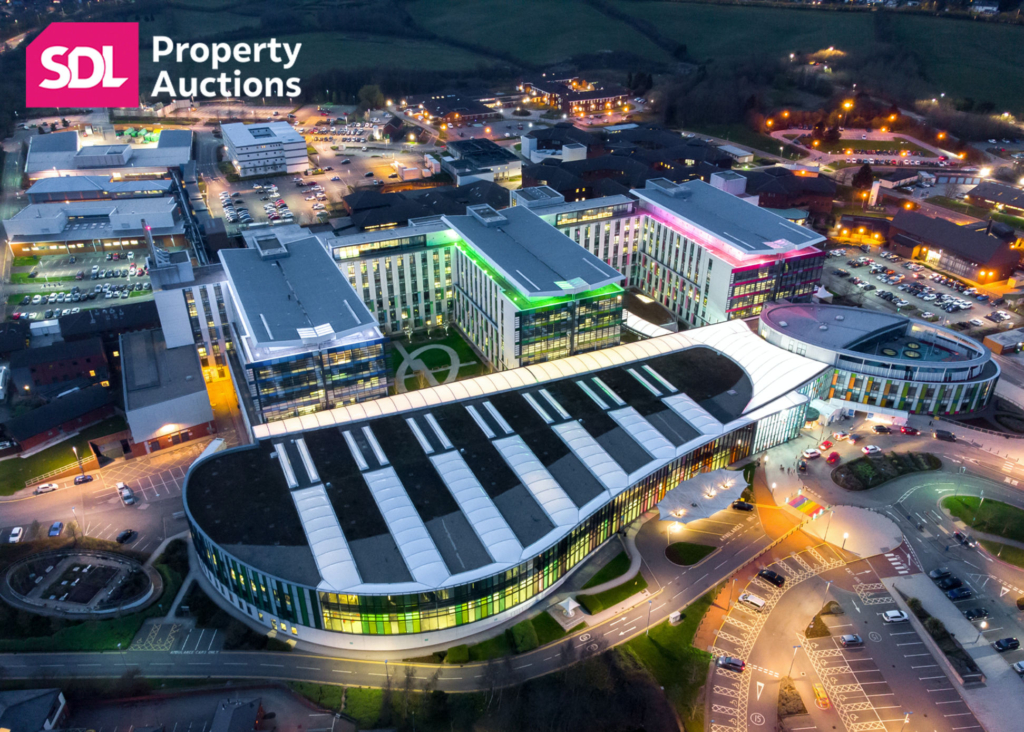 With decades of experience holding Auction Events up and down the country, as well as easily-accessible online property auctions, our auctioneers have the skills and knowledge to value, advertise and sell any property, anywhere in the UK. Offering an understanding of the property market on both a national and highly-localised level, our experts are ready to welcome buyers and sellers alike to our exciting property auctions in Sutton-in-Ashfield.
At SDL Property Auctions, we pride ourselves on our ability to sell properties of all types, offering both buyers and sellers a secure and reliable route to a fast sale. This is true for our events all over the UK, including our increasingly popular Sutton-in-Ashfield property auctions and, with all of our lots conveniently displayed online, finding your dream property is easier than ever.
Selling at property auctions in Sutton-in-Ashfield
With a growing population and exciting developments underway across the area, those with properties and land to sell here can expect a rush of interest no matter their current condition. Increasingly, our property auctions in this market town are drawing in a wide range of buyers including developers, families and landlords, giving us the perfect opportunity to share your lot with as many potential buyers as possible.
If you're looking to sell your property at one of our upcoming property auctions, rest assured that you can rely on informed guidance from our friendly team of experts. Any questions you have will be answered promptly, simply contact us directly by email or phone. Alternatively, if you prefer to do your own research, download our easy-to-follow and jargon-free 'Guide to selling your property at auction'. Filled with detailed information about every stage of the selling process, including our completely free of charge, no-obligation property valuation, you'll find everything a new seller needs to know all in one place.
Buying at our Sutton-in-Ashfield property auctions
A hotspot for developers and buy-to-let investors, our Sutton-in-Ashfield property auctions regularly feature plots of land with incredible potential for new builds and exciting commercial developments. This, together with the regular appearance of spacious terraced houses, well-priced flats and upgraded detached properties, draws in a wide range of hopeful buyers to our property auctions, and you could be among them.
No matter your buying position, whether you're looking for an older property to renovate for yourself or as an investment, a plot of land to develop or a new home to live in, our auctioneers are ready to welcome you. If this is your first time attending a property auction, our team of friendly experts are always on-hand to answer any questions you may have, simply contact us online or by phone to get in touch.
Are you ready to start your search? View all the lots available at our upcoming Sutton-in-Ashfield property auctions by visiting our online Property Finder and filtering by location. If you find your perfect property in our listings, simply Register to Bid and make your dream purchase a reality.
Need to know more?
Unfamiliar with the processes involved in buying and selling your property by auction? Don't worry, at SDL Property Auctions, we regularly welcome newcomers to our auctions and have made everything you need to know available online at just the click of a button. If you're approaching us to sell your property or plot of land in Sutton-in-Ashfield, take a look through our selling FAQs. If you're on the hunt for a new home or investment property, our buying FAQs are another helpful resource.
If you need any additional advice or guidance from us, please contact our friendly auctioneers online by emailing us at enquiries@sdlauctions.co.uk or by calling us on 0800 304 7879.