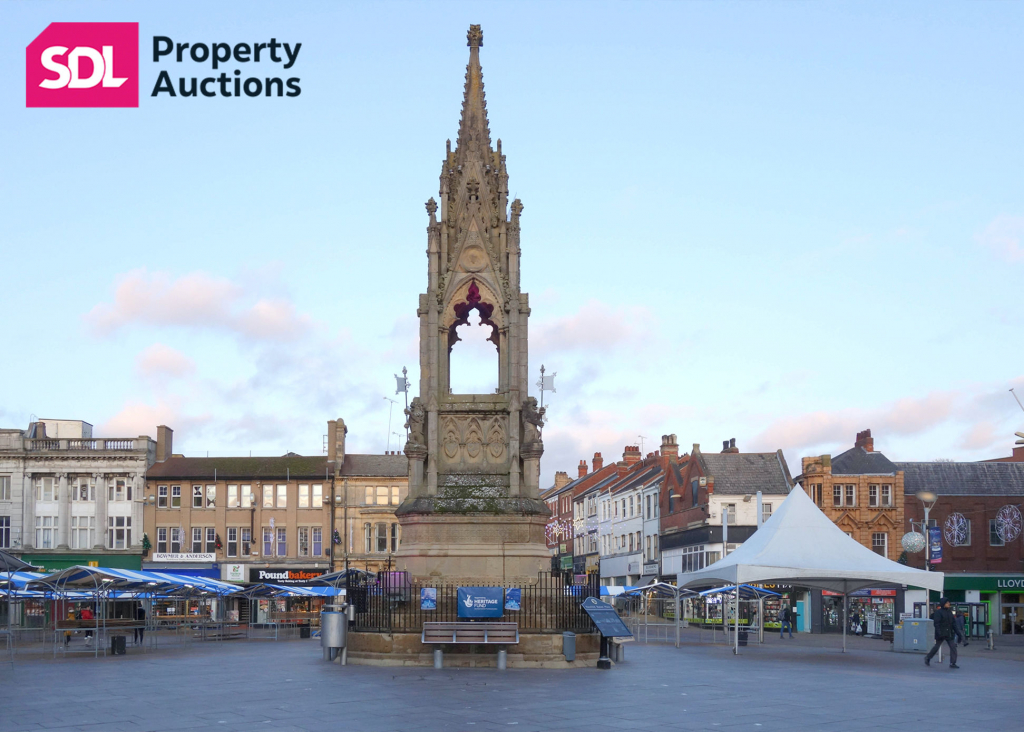 At SDL Property Auctions, we have the immense privilege of working closely with buyers and sellers throughout the UK, helping them to either find and buy their perfect property, or to sell their lot for the best price possible. Every auction we host, including our property auctions in the Mansfield area, sees us constantly striving to market and sell every single property listed with us.
Over the many years we've spent working as one of the largest auctioneers in the UK, we've developed an in-depth understanding of properties at both a national and local level. Our auctioneers are always ready to answer any questions potential buyers may have, and dedicate plenty of time to sellers, advising on the best ways to sell their properties with us as well as giving impartial guidance on what their property may be worth.
If you're looking for trustworthy, experienced auctioneers to help guide you through the processes of selling and buying by auction, or need any guidance to our property auctions in Mansfield, look no further than SDL Property Auctions.
Selling property at our property auctions in Mansfield
As a seller, selling a property or portfolio of properties at auction is an exciting process, and our auctioneers seek to keep sellers informed and included every step of the way. With our guidance, the auctioneers of our property auctions in Mansfield will help advise on setting an attractive guide price, put in place any reserve price pre-sale and help decide which method of auction they'd prefer to use.
If you're interested in selling your property in Mansfield, download our convenient 'Guide to selling your property at auction' or get in touch with our team who can provide you with all the information you'll need to get the ball rolling. We also offer free, no obligation sales valuations to all our sellers, so you've nothing to lose!
Buying at our Mansfield property auctions
An area with a particularly diverse range of properties on offer, our property auctions in Mansfield get interest from buyers of all backgrounds. With investors searching for residential properties in the hopes of finding a promising buy-to-let property, business owners hunting for commercial spaces to transform their company and developers looking for potential new projects, our property auctions in Mansfield are certainly well attended.
If you're hoping to secure yourself a property in the Mansfield area by taking advantage of one of our property auctions in Mansfield, you're in the right place. Whether you're looking for a residential property to call your own, an investment property to rent or modernise and sell, or a plot of land with endless potential, all of our listings for our Mansfield property auctions can be found by visiting our online Property Finder and filtering by the Mansfield location.
Need to know more?
Whether you're interested in finding out a little more about buying and selling at one of our property auctions, or are ready to start the process of registering to bid or listing a property to be sold, our team of auctioneers can help. Whatever you need, contact us by giving us a call on 0800 304 7879 or emailing us at enquiries@sdlauctions.co.uk and we'll be in touch to answer your questions.