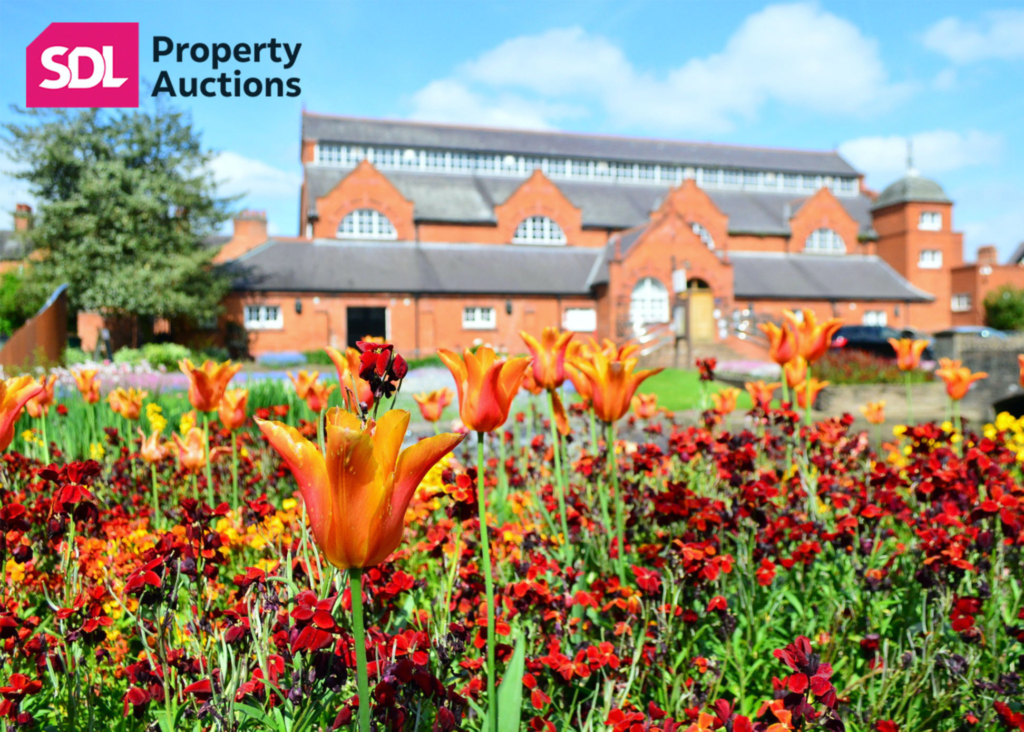 Our dedicated team of auctioneers have experience hosting a wide variety of property auctions, including room auctions and seamlessly run online events, all across the UK. At every type of event, from our Loughborough property auctions all the way to our nationwide auctions, our auctioneers use their specialised expertise to achieve the best possible outcomes for sellers and buyers alike.
Constantly putting their past successes to good use, our auctioneers utilise their local expertise to accurately value all properties listed with us. From here, a guide price is set, in-line with the property's worth in the local market, to build interest and encourage bids. This gives our sellers and buyers the best opportunity to leave our Loughborough property auctions with a price they're happy with.
Selling at property auctions in Loughborough
If you're interested in selling a property in Loughborough by auction, the experienced team at SDL Property Auctions are here to help. With an in-depth knowledge of the local property market and decades of experience working in property auctions, we're well versed in every stage of the selling process. This means that, whether you're joining us as an experienced seller, or this is your first time selling in a property auction, we can provide you with all the information you need to enjoy the experience of selling your house, land or commercial lot.
No matter the condition of your property or the circumstances of your sale, the auctioneers of our Loughborough property auctions are ready to help. Starting with a no obligation, free valuation of your property, our auctioneers will keep you involved and up-to-date through every stage of the exciting selling process. If you have any initial questions, or would like to learn a little more about how your property will be valued and a guide price set, don't hesitate to contact us.
Buying at our Loughborough property auctions
Set within the beautiful Charnwood borough of Leicestershire, the historical town of Loughborough has a diverse range of properties to offer. Not only does this give the auctioneers the unique opportunity to value and sell interesting properties, but it also makes for a lively and exciting auction as buyers of all backgrounds are drawn in.
With beautiful residential homes attracting first time buyers and family settlers, large houses attracting investors looking to make the most of the thriving student population and mixed use lots constantly drawing attention from unexpected places, we've grown used to welcoming bidders of all buying positions to our Loughborough property auctions.
If you would like to see for yourself what types of properties we have available, start browsing through the current listings online by visiting our Property Finder and filtering by the Loughborough location.
Need to know more?
At SDL Property Auctions, we recognise that buying or selling a property is a huge decision that should be treated with careful consideration. Whether you're struggling to make your decision on whether to sell, how to buy or where to go, our auctioneers are always on-hand to provide you with invaluable information regarding the processes of buying and selling at auction. To find out more, contact our friendly team by sending us an email at enquiries@sdlauctions.co.uk or by calling us on 0800 304 7879.