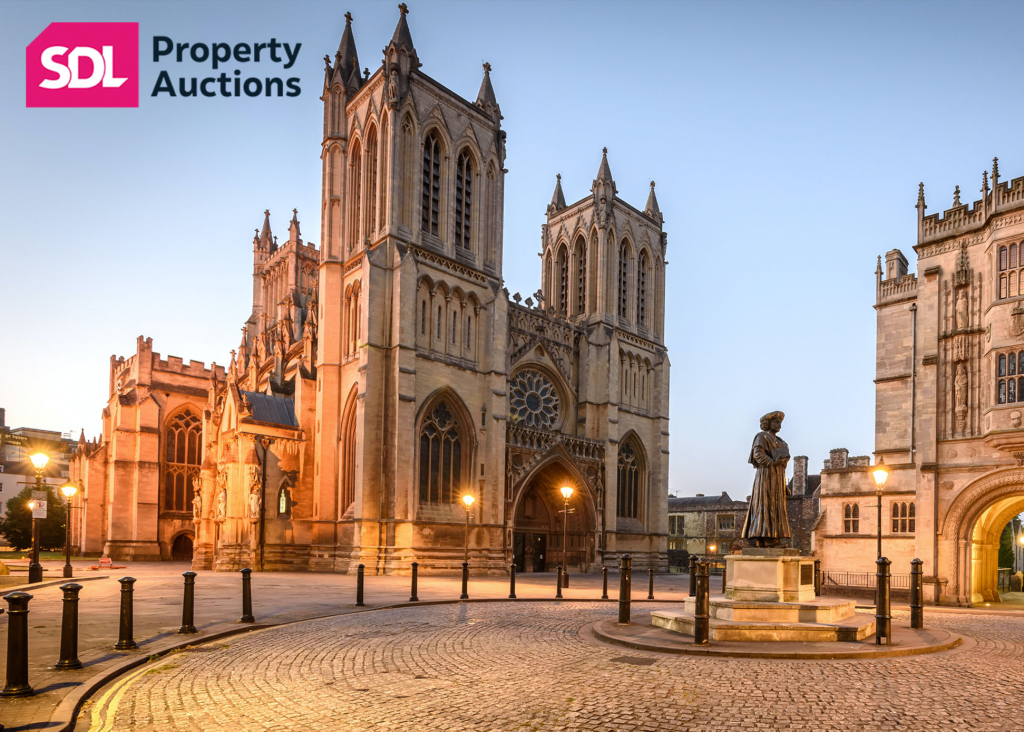 At SDL Property Auctions, we have years of experience hosting auctions up and down the country. In this time, we've had the privilege of selling exciting properties across each of our locations, our property auctions in Bristol among them. Home to a wide variety of interesting commercial properties, residential properties and some incredibly versatile plots of land, our auctioneers are always excited to preside over our Bristol property auctions.
Whether you're in the position of selling a property in Bristol and are looking for auctioneers to aid in the valuation and sale of your property, or are hoping to buy a residential or commercial property from one of our Bristol property auctions, the dedicated team at SDL Property Auctions can help.
Selling at property auctions in Bristol
If you're looking to sell your property and are considering using a property auctioneer in Bristol to carry out the sale, SDL Property Auctions can help. Our experienced team guides sellers through every step of the selling process, starting with a free sales valuation and ending with the successful sale of the property, so you can be confident everything will be taken care of.
We already have an impressive track record of selling a wide variety of properties all across the UK, and our Bristol property auctions are no exception. If you're ready to get started, or would just like to hear more about the selling process behind all of our Bristol property auctions, simply get in touch with our helpful team of auctioneers.
Buying at our Bristol property auctions
A busy city with its own university and wide range of attractions, it's easy to see why so many people are proud to call Bristol home. If you're hoping to become a proud Bristolian, or are looking to make the most of the impressive rental yield achievable for buy-to-let investments, our Bristol property auctions are the best place to start.
Featuring properties packed full of potential, our property auctions in Bristol cater to a wide range of buyers. With small starter homes perfect for first time buyers, commercial lots ideal for growing businesses and residential properties that could be called a home or rented out, whichever buying position you're in, browse through our property auctions Bristol listings to find your dream property.
Need to know more?
Choosing where to buy or sell a property is a big decision and one we don't expect you to take lightly. At SDL Property Auctions, we have a long history of successes from our Bristol property auctions and further afield. To find out more about the processes of buying and selling at auction contact our friendly team by calling us on 0800 304 7879 or emailing us at enquiries@sdlauctions.co.uk.