November's biggest live-streamed auction
National Property Auction
Thursday 25th November 2021 at 10:00am
You can find the addendum for this month's auction by taking a look at the link below.  
The addendum is where you can find any last minute updates or changes to the lots on offer – it will be updated up until auction day, so if you're bidding on Thursday, make sure to regularly check back to stay in the know.
Welcome to your November
interactive auction catalogue
Andrew Parker
Managing Director & Auctioneer at
SDL Property Auctions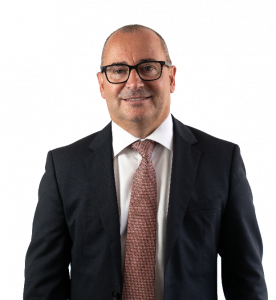 It's my pleasure to launch the catalogue for our November National Property Auctions, which is taking place on Thursday 25th November.
We have another extensive catalogue for you this month, featuring 205 lots from all four corners of the United Kingdom.
This month we're running a special competition alongside our auction, in order to help raise funds for our friend and colleague, Sara, in the run up to Christmas. Earlier this year, Sara gave birth to her first child, a son Mason. However, in the weeks following the birth she began feeling unwell and was eventually rushed to hospital where it was discovered she had an infection on the brain. This resulted in Sara requiring extensive hospital treatment and still has a journey to go on in her recovery. You can find out more information about the steps we're taking to raise money for Sara and her family in the video below – click here to find out more. 
This month's auction presents your penultimate chance to sell your property by auction in 2021, with our final auction of the year taking place on Friday 17th December. If you're hoping to get any property purchase tied up before the festive season truly kicks in, then be sure to take a look at the lots on offer this month – you may even have the opportunity to complete this side of Christmas too.
We've put together a guide on what we see as the dos and don'ts of buying by auction, which you can find below. Whether you're a regular auction buyer or approaching this auction as a first timer, be sure to take a read through the guide to discover if there are any hints and tips for things you'd not considered before – you never know what might surprise you!
Lot 28
8 Swedish Houses, Main Street , Little Brington , Northampton, Northamptonshire NN7 4HT
Guide price*
£195,000+ (plus fees)
View more
There's truly something for everyone in this month's catalogue, with another great selection of properties available with everything from former places of worship to renovation projects of all shapes and sizes. Simply use the view all lots button at the end of this section see the full range of 205 properties in this month's auction.
Lot 152
123 The Broadway, Southend-On-Sea, Essex SS1 3EX
Guide price*
£155,000+ (plus fees)
View more
If you're interested in bidding in this month's auction, you will need to register before midday on Wednesday 24th November – to do so, simply head to our quick and easy online form here. It'll take no more than a few minutes to complete and costs nothing to sign up. There's also a handy guide below which takes you through all our remote bidding options: online, on the phone and by proxy, so that you can bid in the way that you're most comfortable with.
Our final National Property Auction of 2021 takes place on Friday 17th December. If you're interested in selling by auction, take a look at our frequently asked questions below or contact our friendly team on 0800 046 5454.
Frequently asked questions
Over the past few months we have naturally received some questions from our bidders about how the buying process works. Largely we are operating as we always have been, we're simply not able to see you in the auction room when you bid. We've put together these frequently asked questions to help guide you through your auction purchase.
Bidding registration closes at midday the day before the auction. 
Registering to bid in one of our National Property Auctions is quick, easy and painless.  By completing our online form, you can register for bidding online, on the phone and by proxy, meaning you can bid from the comfort of your own home. There's no need to wait for the legal pack to be completed before registering, there's no obligation to bid on the day and there's no money taken prior to bidding. 

Do's and don'ts of
buying by auction


Purchasing a property by auction is a straightforward and hassle-free process, but there's certain things to keep in mind if you're thinking of bidding on one of our auction lots – take a look at our guide below.
Do
Your research
If you'd like to purchase a property in one of our auctions, it's a good idea to register to sign up for email updates using our webform here. This will keep you informed of all the lots being sold by auction and update you in the run up to the auction with links through to the legal packs, remote bidding forms and finance options.
View the property
Wherever possible we arrange block viewings for all our properties, which can be booked via our website. If this isn't possible, we will also provide virtual viewing tours where necessary. If you're looking to purchase land, you can visit the sites at your own leisure – no need to let us know in advance! On the other hand, if it's cases of tenanted properties, we do our best to work with sellers to arrange access but this isn't always possible. For all viewings, one of our SDL Property Auctions' team will attend at the agreed time to grant you access to the property.
Read the legal pack
We upload all the legal documents to our website prior to offering a property for sale – if we do not receive the documents before the auction is scheduled to begin, the property will not be sold. These are available to download for free and are uploaded around a week prior to the auction beginning. We'd also recommend reviewing the legal pack with your solicitor prior to bidding.
Set your budget
It's important to set a budget before you start bidding so that you remain within your limits. You may have already costed up any potential refurbishment work that you wish to carry out and therefore it's important to make sure you don't get caught up in the auction excitement on the day and bid outside of your means. Once the hammer falls on your successful bid, you will exchange contracts or enter into a reservation agreement committing yourself to the purchase.
Get your finances in place
Once you've set your budget, you should sort out how you're going to pay for your new property. Completion times can be as little as 20 working days, so it's important that you have any finance required in place prior to placing your bid. It is possible to purchase at auction with a mortgage, provided a mortgage in principle has been secured – alternatively short-term bridging loans can also be used. You can find out more about auction finance options available to you here.
Don't
Be put off by renovation work
Some of the properties being sold by auction need renovation and refurbishment – but not all! In many cases it is only cosmetic redecoration that is needed, which you may consider necessary for any new property purchase anyway.
Worry about bidding
If you're viewing an auction for the first time, don't worry about it being a scary experience. You don't need to sit on your hands while tuning into our live-stream – bidding should be an exciting experience and something you feel comfortable doing, and we're happy to help you every step of the way. If you're not sure what to expect, we recommend tuning into an auction prior to the one you wish to bid in so that you can see how they work and know what to expect when it comes to your turn. Alternatively, speak to one of our friendly team of auction experts who can advise you on what to expect.
Forget the quick timescales
The auction purchase process is much quicker than a traditional private treaty sale and it's much more secure. This is partly because contracts are exchanged at the fall of the hammer, with competition taking place shortly afterwards. It's important to check the legal pack for the completion times for a property you wish to buy to ensure you have your finances in place, and that your solicitor is able to organise any paperwork in time. We'd recommend engaging with a solicitor that has prior experience of working on auction purchases – we're able to recommend a number of firms if necessary.
Purchase without solicitor advice
As mentioned, we always upload the legal pack for each property to our website before it's offered for sale. This is so you can do your research, which includes having a solicitor read through the documents in advance of bidding. This is to ensure anything which you may not be happy with is picked up prior to committing to the sale.
Think that auctions are only for investors
Anyone can buy at auction – it's not simply a place for property professionals or investors. If you've seen Homes under the Hammer then that gives you an idea of who can be found buying by auction, it could be individuals wanting a rental property, couples looking for a renovation project or a family wanting a home to move into – maybe even a business owner wanting a new premises. If the property is right for you and your budget, then do your research and make a bid.
As mentioned in this month's introduction, we're doing some very important fundraising this month for our friend and colleague, Sara. For a £10 donation, you can enter into our sweepstake to guess the total sale of the first three lots of this month's auction, with all money going to help towards supporting Sara and her family in the run up to Christmas. 
You can use the link below to go through to our online form to submit your guesses – you can then go through to Sara's GoFundMe page, to donate. Please note entries will only count if they can be matched to a donation.
Our Auction Events are currently broadcast online, live from our auction studio in Nottingham. 
It's really easy to tune in and watch on the day. The auction begins at 10:00am and will run throughout the day, with our each of our auctioneers taking to the rostrum. To tune in on the day, simply visit our website where you'll be able to watch the auction unfold from our home page, or follow the link below!
If you're planning on bidding at auction, it's really important that you do your due diligence prior to the auction – part of which is reading our buyers terms which you can find below. Make sure to read them in full to ensure you're prepared to bid.
Important notice relating to fees, costs and charges payable by the buyer in addition to the purchase price.
In addition to the purchase price, buyers may be required to pay additional fees, costs and charges. These may include, but are not limited to, Value Added Tax (VAT), Stamp Duty, ground rents, rent arrears/apportionment of rent, outstanding service charges, sellers search costs/disbursements, reimbursements of sellers solicitors, auctioneer costs or reservation fees. All prospective buyers are advised to inspect the legal documents including the contract and special conditions of sale and seek their own independent legal advice as to the full cost of purchasing a specific property.
If you're successful in this month's auction, you could take part! 
Despite the current restrictions the Homes under the Hammer team are still looking for properties to feature in upcoming episodes of the show, even though they can't be in the auction studio. If you're interested in taking part in the programme or would like any information about what is involved in taking part please contact either Kate Walmsley on 07929 829812 or Mal Nichol on 07929 829814 or alternatively use the button below to contact them via email.
We recommend reading the legal pack prior to the auction, to make sure you're aware of all the information before bidding.
It's really important that you take a thorough look through the legal pack for the property you're interested in buying before placing a bid, as they lots of important information regarding your purchase. We recommend going through the pack with your solicitor prior to the auction. You can view the legal packs for all lots in this month's auction using the link below.