Lay down new property roots
National Property Auction
Thursday 31st March 2022 at 10:00am
You can find the addendum for this month's auction by taking a look at the link below.  
The addendum is where you can find any last minute updates or changes to the lots on offer – it will be updated up until auction day, so if you're bidding on Thursday, make sure to regularly check back to stay in the know.
Welcome to your March
auction catalogue
Andrew Parker
Managing Director & Auctioneer at
SDL Property Auctions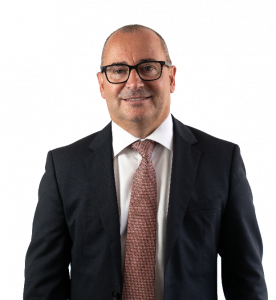 It's my pleasure to launch the catalogue for our March National Property Auction, taking place on Thursday 31st March – if you didn't find your property match in February, maybe you'll be able find a blooming opportunity this month?
As we move into spring with a new financial year approaching, you may be considering moving onto pastures new or adding to your existing property portfolio. This month's catalogue has a great variety of opportunities, including substantial period properties and quaint countryside bungalows.
Regardless of whether you're looking to buy or sell over the next few months, there are some important home maintenance tips that are best looked at in the spring months that will come in handy – no matter if you're moving in or out! We've put together a handy guide below with some advice on the best steps to take.
With plenty of properties for you to browse through this month, simply use the view all lots button at the end of this section to see the full range of 205 properties on offer and see if any of them plant any ideas in your head.
If you're in the market for a small-scale investment, then lot 102 in Hartlepool could be right up your street. Flat 21 in Marina View is a one bedroom, top-floor apartment with views out across Hartlepool. It has recently become vacant, however has recently been generating in excess of £4,500 per annum in rental income. Coupled with the fact that there is no service charge applicable to the property, makes this an ideal investment opportunity, producing a 23% yield against the guide price of just £19,500+ (plus fees).
Lot 102
Flat 21, Marina View, 80 Church Street, Hartlepool TS24 7DN
Guide price*
£16,500+ (plus fees)
View more
A more substantial rental investment can be found with lot 38 in Leicester, at 58 Fosse Road South. This is a tenanted, four-bedroom property in a very popular, convenient location. Set out over three floors, it offers spacious accommodation while retaining a number of its original period features. Currently let at £690pcm to a longstanding tenant, this would make a great purchase for any landlord looking to add to their portfolio, with a guide price of £175,000+ (plus fees).
Lot 38
58 Fosse Road South, Leicester, Leicestershire LE3 0QD
Guide price*
£175,000+ (plus fees)
View more
Anyone looking for a development project will be sure to take a look at lot 120, 96 Osmaston Road in Derby. Melbourne House is a sizeable Grade II listed property in a prominent position for the city centre, dating back to the late 1800s (as evidenced by its late Victorian Gothic style). It sits on a private gated plot extending to approximately 0.37 acres as well as a separate garage and 37 parking spaces. It has incredible scope, with significant potential to convert into an HMO, self-contained apartments or even a business premises, all subject to obtaining the usual planning consents. With a guide price of £595,000+ (plus fees), this could present itself to be a lucrative investment for the right buyer.
On the other hand, in Nottingham, there is the chance to acquire the site of the Former Canning Circus Police Station in The Park area of the city – lot 11. It has full planning permission (20/00731/PFUL3) for the creation of eight luxury residential units, with nine units potentially being possible subject to planning permission being granted. A scheme of this size could have a GDV of circa £3,000,000 subject to a high specification on completion of the development. With the site being offered at a guide price of £550,000+ (plus fees), one lucky buyer could have a substantial return on investment on their hands.
Lot 11
Former Canning Circus Police Station, The Park, Nottingham NG7 1LS
Guide price*
£550,000+ (plus fees)
View more
If you're interested in bidding in this month's auction, you will need to register before midday on Wednesday 30th March – to do so, simply head to our quick and easy online form here. It'll take no more than a few minutes to complete and costs nothing to sign up.
There's also a handy guide below which takes you through all our remote bidding options: online, on the phone and by proxy, so that you can bid in the way that you're most comfortable with.
Our next National Property Auction is on Thursday 31st March 2022 and if you're interested in selling by auction take a look at our frequently asked questions or contact our friendly team on 0800 046 5454.
Frequently asked questions
Over the past few months we have naturally received some questions from our bidders about how the buying process works. Largely we are operating as we always have been, we're simply not able to see you in the auction room when you bid. We've put together these frequently asked questions to help guide you through your auction purchase.
Bidding registration closes at midday the day before the auction. 
Registering to bid in one of our National Property Auctions is quick, easy and painless.  By completing our online form, you can register for bidding online, on the phone and by proxy, meaning you can bid from the comfort of your own home. There's no need to wait for the legal pack to be completed before registering, there's no obligation to bid on the day and there's no money taken prior to bidding. 
7 ways to give your
property a
spring-cleaning
check-up
Spring – is there any other season in which the Great British weather can be any more unpredictable? One minute you may be wishing you hadn't turned the heating off when an unexpected cold-snap returns, next you'll be out in the garden with a glass of Pimms and a bowl of strawberries! With this in mind, it's best to make sure your home is in tip-top condition, enabling you to be prepared for any forecast and the incoming warmer months.
Check out the roof
As the weather starts to warm up, there's no better time to give your roof a once over. Remember to be careful if using a ladder and if you have any concerns, don't hesitate to contact a professional. Be sure to look out for any missing or damaged tiles, or any other signs of leaks or cracks. Depending on your type of roof (whether its flat or pitched, clay or concrete) will effect the price of any repairs, but they tend to range from as little as £100 for 1m2 on a flat roof, to around £1500 for a 10m2 for a pitched (clay) and felt roof.
Give the gutters some TLC
While you're up checking your roof, you may notice that your gutters need a smidgen of attention. They've probably taken on their fair share of leaves and debris over the winter, so clear these out of the guttering and any downspouts. If anything has come loose, reattach them or consider replacing them if they're looking a little worse for wear. Gutters that aren't regularly cleared, can hamper rainwater drainage and cause long term damage such as rotting fascia boards, water damage to walls and ceilings and, in the worst cases, foundations, so make sure to take a look at yours when you get the chance.
3. Check your outside taps
With temperature changes during winter often being quite severe, with bitingly cold spells at times, make sure to test any outside taps or plumbing works by letting them run. Take a look for any signs of leaking, and check the flow by placing your finger over the opening – if it stops, it's best to get in touch with a professional to check your pipes as this may be a sign of a harder to fix issue. As with your gutters, water leaks in or outside of your property can cause major damage if left unchecked, so be sure to get anything you're not sure about properly inspected. 
4. Treat your woodwork (literally!)
As the weather warms up, chances are you'll be spending more time outside your property, so take a look at any woodwork – everything from rails and fences to garden furniture – to make sure it's still in good condition. Wood is naturally prone to decay and rot if left alone, so at the very least, it's a safety concern to ensure everything is still in good condition. Any tired looking wood can usually be perked up with a good pressure washer, then a treatment with a good wood oil will help to prolong its life.
5. Get some fresh air inside
As it starts to warm up, it's far more pleasant to get some windows open and get some fresh air inside without needing to put a few extra layers on. Getting a good flow of fresh air into your home will help to get rid of any stagnant air inside and help to, quite literally, freshen things up. While you're at it, use it as an opportunity to clean any windowsills which may have picked up some dust during the colder months.
6. Conduct any routine home safety checks
This is especially important if you've bought a property to let out as there'll be a number of safety checks you'll be legally required to provide evidence of before tenants can move in, especially if you're looking to develop an HMO. Make sure any smoke alarms are fitted (and wired to the mains if necessary) and have an engineer visit the property to provide a gas safety certificate. If there are any other mains supplies that you have concerns over, it's best (and safest!) to get a professional involved.
7. Consider any further upgrades
Whether you're moving into your property or not, this is a great time to consider any further updates to your property, giving you the chance to make it more energy efficient in plenty of time before the thermometer begins to dip again. Take a look at all the options available to you, including any additional insulation that can be fitted, the condition of your external doors and windows, installing smart-home solutions such as lightbulbs and thermostats and any other eco-friendly solutions. They may come at an expense initially, but will help to improve your property's value – both on the open market and its potential rental income.
Remember, for any work you're not comfortable completing yourself, make sure to get in touch with a professional – otherwise, happy spring cleaning!   
Our Auction Events are broadcast online, live from our auction studio in Nottingham. 
It's really easy to tune in and watch on the day. The auction begins at 10:00am and will run throughout the day, with our each of our auctioneers taking to the rostrum. Simply visit our website where you'll be able find a link to the auction on the day or follow the link below!
If you're planning on bidding at auction, it's really important that you do your due diligence prior to the auction – part of which is reading our buyers terms which you can find below. Make sure to read them in full to ensure you're prepared to bid.
Important notice relating to fees, costs and charges payable by the buyer in addition to the purchase price.
In addition to the purchase price, buyers may be required to pay additional fees, costs and charges. These may include, but are not limited to, Value Added Tax (VAT), Stamp Duty, ground rents, rent arrears/apportionment of rent, outstanding service charges, sellers search costs/disbursements, reimbursements of sellers solicitors, auctioneer costs or reservation fees. All prospective buyers are advised to inspect the legal documents including the contract and special conditions of sale and seek their own independent legal advice as to the full cost of purchasing a specific property.
If you're successful in this month's auction, you could take part!
Despite the current restrictions the Homes under the Hammer team are still looking for properties to feature in upcoming episodes of the show, even though they can't be in the auction studio. If you're interested in taking part in the programme or would like any information about what is involved in taking part please contact either David Cook on 07814 079910 or Mal Nichol on 07929 829814 or alternatively use the button below to contact them via email.
We recommend reading the legal pack prior to the auction, to make sure you're aware of all the information before bidding.
It's really important that you take a thorough look through the legal pack for the property you're interested in buying before placing a bid, as they lots of important information regarding your purchase. We recommend going through the pack with your solicitor prior to the auction. You can view the legal packs for all lots in this month's auction using the link below.