Fall in love with auctions
National Property Auction
Thursday 24th June 2021 at 10:00am
You can find the addendum for this month's auction by taking a look at the link below.  
The addendum is where you can find any last minute updates or changes to the lots on offer – it will be updated up until auction day, so if you're bidding on Thursday, make sure to regularly check back to stay in the know.
Welcome to your June
interactive digital catalogue
Andrew Parker
Managing Director & Auctioneer at
SDL Property Auctions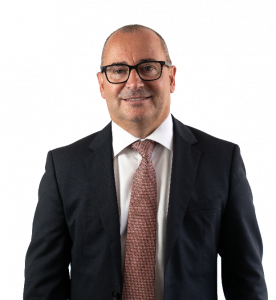 It's my pleasure to launch the catalogue for our June National Property Auction, taking place on Thursday 24th June.
Take a look at the video below where I take a closer look at the upcoming auction and how 2021 has gone so far.
It will come as no surprise that I am a huge fan of the auctions process, spending my days talking to potential buyers and sellers across the country about the benefits that we can provide. This month, we've asked our team to let us know what it is that they love about auctions – just in case you need any extra persuading. You can read about this below to find out more.
Lot 30
Land at 6 York Terrace, Hockley Hill , Birmingham B18 5AA
Guide price*
£950,000+ (plus fees)
View more
The last month was another record breaker for us, with our total raised during the month sitting at over a fantastic £26 million, meaning we continue to be the UK's most successful live-streamed auctioneer. It is a pleasure to be able to help so many people buy and sell by auction each month, and I look forward to seeing many of you (albeit virtually) again for June's auction.
Lot 11
5B Egerton Court, Barrow-In-Furness, Cumbria LA14 2TT
Guide price*
£1,000+ (plus fees)
View more
We've got a great selection of properties in this month's catalogue, including everything from residential family homes, large scale development plots and doer upper projects galore – simply use the view all lots button at the end of this section to take a look at the 201 featuring in the auction.
The clock has started ticking once again on the final stamp duty deadline, with properties under £250,000 not being eligible for the tax as long as the sale completes before the end of September. Auctions remain the only way you can be sure to complete your sale or purchase before this deadline, without being hit with any unexpected surprises or tax bills.
If you're interested in bidding in this month's auction, you will need to register before midday on Wednesday 23rd June. To do so, simply fill in our online form – it's quick and simple, and costs nothing to sign up. There's also a handy guide below which takes you through all our remote bidding options: online, on the phone and by proxy so that you can bid in the way that works best for you.
Lot 96
Site 106A014 - King Street Bedworth, King Street, Bedworth CV12 8JF
Guide price*
£1,000,000+ (plus fees)
View more
Next month's National Property Auction takes place on Thursday 29th July so if you're interested in selling by auction and beating the next stamp duty deadline in September, take a look at our frequently asked questions or contact our friendly team on 0800 046 5454.
Lot 53
Former Natwest Bank, Fountain Place, Burslem, Stoke on Trent ST6 3QA
Guide price*
£200,000+ (plus fees)
View more
Frequently asked questions
Over the past few months we have naturally received some questions from our bidders about how the buying process works. Largely we are operating as we always have been, we're simply not able to see you in the auction room when you bid. We've put together these frequently asked questions to help guide you through your auction purchase.
Bidding registration closes at midday the day before the auction. 
Registering to bid in one of our National Property Auctions is quick, easy and painless.  By completing our online form, you can register for bidding online, on the phone and by proxy, meaning you can bid from the comfort of your own home. There's no need to wait for the legal pack to be completed before registering, there's no obligation to bid on the day and there's no money taken prior to bidding. 
Why we love auctions - and why you should too!
The SDL Property
Auctions Team There are so many reasons why we love auctions – it's what we do, after all! This month, we decided to ask our team about why they love auctions and how they can help you achieve that purchase or sale you've been looking for.
There are of course many reasons why you (and we) love auctions, so why not check out the video below to find out more then take a look at the article!
"The types of properties that come up for sale by auction are so varied and not always found on the open market." – Ella, Auctions Support Specialist
It's true – at auction you can sell (and indeed buy) a range of properties, from good to go family homes to large development plots ready for building to commence. In the past we've even sold windmills, house boats and water towers – there really is something for everyone! In this month's auction alone we have a great former bank on offer in Stoke on Trent with some fantastic period features, a stunning apartment in the Prestwich area of Manchester and a mammoth 29-bed HMO in Middlesbrough. Auction sales also benefit from the legal documents being prepared in advance, meaning completion can happen easily too.
"Excitement, speed and buzz of the auction!" – Ruth, Property Manager
Our Auction Events may currently be live-streamed, but that doesn't mean there isn't a buzz of excitement in our auction studio each month, and the fun doesn't stop when it comes to Timed Auctions either. There's nothing quite like watching the bids come in in real time as the timer ticks down and waiting to see who the successful bidder is. You can take a closer look at how our auctions work by following the behind the scenes of the day on our Instagram.
"The security for the sellers!" – Eleanor, Auction Support Specialist
There's no need to worry about the rug being pulled from under you when it comes to sales by auction. The risk of any fall through is practically zero with an auction sale, with the buyer being committed to the property at the fall of the hammer. You also set a reserve price, which is the lowest figure you would be comfortable selling your property for, and it will not sell for less than this. To find out more about selling by auction and the security it provides, request a free sales valuation today and we'll take care of the rest.
"Homes under the Hammer and property in general" – Adrian, Accompanied Viewer
Fans of Homes under the Hammer will know of the thrill that comes with seeing what has been done with a property bought at auction, and we're proud to regularly feature on the programme. If you've recently bought with us and are interested in taking part, take a look at the Homes under the Hammer section below or get in touch with the team to find out more.
To discover more about the auction options available to you, you can download our guides to buying and selling by auction on our website, or get in touch with our friendly team on 0800 046 5454.
Our Auction Events are currently broadcast online, live from our auction studio in Nottingham. 
It's really easy to tune in and watch on the day. The auction begins at 10:00am and will run throughout the day, with our each of our auctioneers taking to the rostrum. To tune in on the day, simply visit our website where you'll be able to watch the auction unfold from our home page, or follow the link below!
If you're planning on bidding at auction, it's really important that you do your due diligence prior to the auction – part of which is reading our buyers terms which you can find below. Make sure to read them in full to ensure you're prepared to bid.
Important notice relating to fees, costs and charges payable by the buyer in addition to the purchase price.
In addition to the purchase price, buyers may be required to pay additional fees, costs and charges. These may include, but are not limited to, Value Added Tax (VAT), Stamp Duty, ground rents, rent arrears/apportionment of rent, outstanding service charges, sellers search costs/disbursements, reimbursements of sellers solicitors, auctioneer costs or reservation fees. All prospective buyers are advised to inspect the legal documents including the contract and special conditions of sale and seek their own independent legal advice as to the full cost of purchasing a specific property.
If you're successful in this month's auction, you could take part! 


Despite the current restrictions the Homes under the Hammer team are still looking for properties to feature in upcoming episodes of the show, even though they can't be in the auction studio. If you're interested in taking part in the programme or would like any information about what is involved in taking part please contact either Romy Lyon on 07929 829814 or Sophie Morrison on 07929 829812 or alternatively use the button below to contact them via email.
We recommend reading the legal pack prior to the auction, to make sure you're aware of all the information before bidding.
It's really important that you take a thorough look through the legal pack for the property you're interested in buying before placing a bid, as they lots of important information regarding your purchase. We recommend going through the pack with your solicitor prior to the auction. You can view the legal packs for all lots in this month's auction using the link below.