Go for goal with a property purchase in July
National Property Auction
Thursday 28th July 2022 at 10:00am
You can find the addendum for this month's auction by taking a look at the link below.  
The addendum is where you can find any last minute updates or changes to the lots on offer – it will be updated up until auction day, so if you're bidding on Thursday, make sure to regularly check back to stay in the know.
Welcome to your July
auction catalogue
Andrew Parker
Managing Director & Auctioneer at
SDL Property Auctions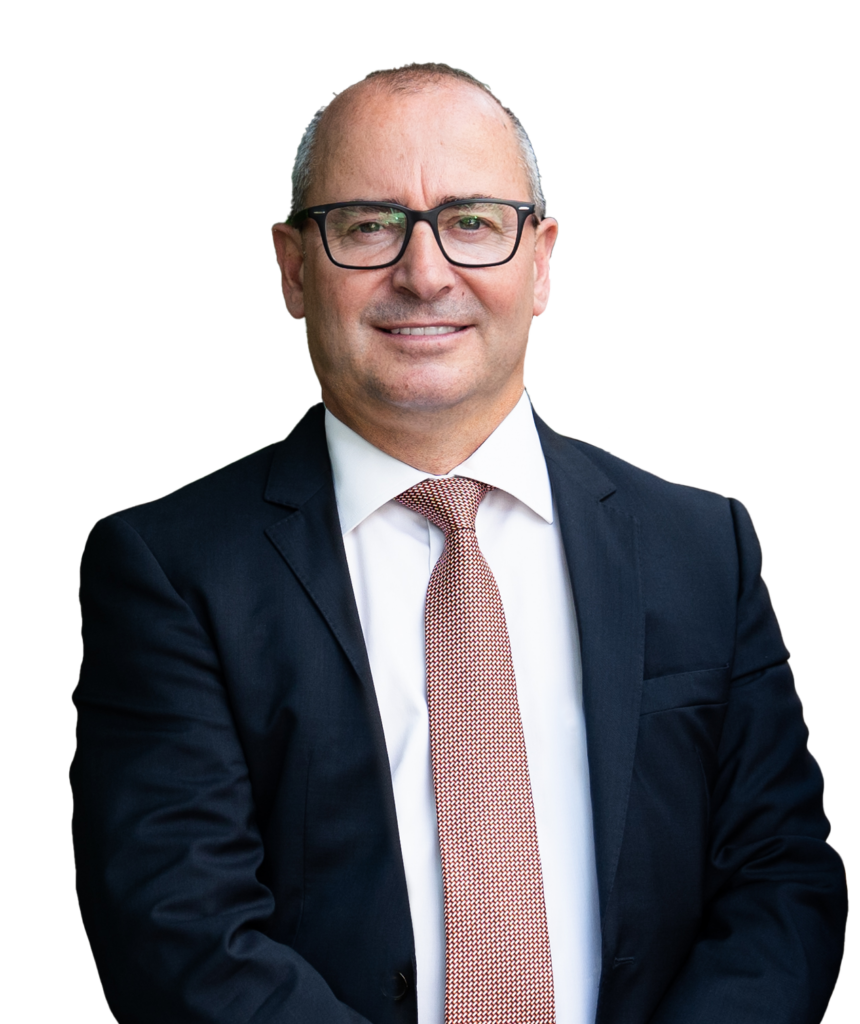 It's my pleasure to launch the catalogue for our July National Property Auction, taking place on Thursday 28th July – with 180 lots featuring this month.
With news surrounding the economy remaining mixed, we're proud to continue to offer a fast, faff-free method of buying and selling property, with speedy fixed completion times for those who need it.
There's another fantastic selection of properties in July's catalogue. This month features a Georgian farm house, ready to go buy-to-let investments, commercial development opportunities and a whole lot more.
With plenty of properties for you to browse through this month, simply use the view all lots button at the end of this section to see the full range of 180 properties on offer.
Anyone looking for a unique opportunity should be sure to look at lot 5 in Liverpool. This is a semi-detached two bedroom residential dwelling located along Mill Lane. The property is finished to a good standard of repair internally and offers a lot of character. Located in the West Derby area of the city, the property benefits from great bus and rail links towards the city centre, with Alder Hey Children's Hospital also nearby. With a guide price of £115,000+ (plus fees) this is sure to be of interest.
Lot 5
Station House, Mill Lane, West Derby, Liverpool L12 7JA
Guide price*
£115,000+ (plus fees)
View more
In Derbyshire, lot 3 is 5 Whysall Street in Heanor. This would be the perfect purchase for anyone looking for a project or a property to put their own stamp on. Located in a popular residential location close to Heanor town centre, this semi-detached three bedroomed property is being sold with no vendor chain. This has the potential to become a lovely home for the lucky buyer, and with a guide price of just £65,000+ plus fees, this will likely be popular.
Investors are sure to be interested in lot 86, Flat 4 at 111 Forest Road West. This first floor two bedroom apartment, which sits in a period Victorian building, was previously rented out as a three bedroom HMO. The vendors have informed us that the property is currently generating £1,350pcm in rental income. An investment with a potential yield in the region of 17% based on the guide price of £105,000+ plus fees, anyone looking for a rental property with a strong income should be sure to enquire. 
Lot 86
Flat 4, 111 Forest Road West, Nottingham, Nottinghamshire NG7 4ES
Guide price*
£105,000+ (plus fees)
View more
Lot 38 rare opportunity to to acquire a most appealing brick built Georgian farm house is being offered for sale in Mickleover in Derbyshire. The property has been partially restored with many original features retained throughout, leaving in a great space for the new owner to finalise the works to their own tastes. The property also sits on just over ten acres of land in a secluded yet convenient location meaning its further development potential is vast. With a guide price of £685,000+ plus fees, this really is a superb property to acquire. 
Lot 38
Rough Heanor Farm, Rough Heanor Road, Mickleover, Derby DE3 9BY
Guide price*
£685,000+ (plus fees)
View more
If you're interested in bidding in this month's auction, you will need to register before midday on Wednesday 27th July – to do so, simply head to our quick and easy online form here. It'll take no more than a few minutes to complete and costs nothing to sign up.
There's also a handy guide below which takes you through all our remote bidding options: online, on the phone and by proxy, so that you can bid in the way that you're most comfortable with.
Our next National Property Auction takes place on Thursday 25th August. If you're interested in selling by auction, take a look at our frequently asked questions below or contact our friendly team on 0800 046 5454.
Frequently asked questions
Over the past few months we have naturally received some questions from our bidders about how the buying process works. Largely we are operating as we always have been, we're simply not able to see you in the auction room when you bid. We've put together these frequently asked questions to help guide you through your auction purchase.
Bidding registration closes at midday the day before the auction. 
Registering to bid in one of our National Property Auctions is quick, easy and painless.  By completing our online form, you can register for bidding online, on the phone and by proxy, meaning you can bid from the comfort of your own home. There's no need to wait for the legal pack to be completed before registering, there's no obligation to bid on the day and there's no money taken prior to bidding. 

How to get finance
on an auction
property


In this article, the first in a series of guest blogs from our auction finance partner Together, we explain what auction finance is and how it can be useful for all types of auction purchaser.
Buying a property by auction is a very exciting process. The properties you'll find are often unique, and you might even spot a bargain. Though because it's a less common way to buy property, many people might be put off because they aren't sure how it works, or how to raise the finances for it.
One of the things that makes property auctions so different, and perhaps more daunting, is the speed at which everything happens. You'll usually have less than one month to complete on your purchase from the moment the hammer goes down, which is faster than most mortgages can be arranged.
But auction finance is built for this very purpose, and we're here to explain how it works.
Auction finance is another term for bridging or short-term finance, which means it's used to complete the purchase of an auction property within a strict timescale. You'll then have 12 months to repay the funds in one lump sum – either by arranging longer-term borrowing (like a mortgage), selling the property on (if you're an investor), or when you've sold a previous property.
In the meantime, one of two things will happen.
You'll make monthly interest payments – which you can choose to bundle any fees into.
Or, your interest will be added to the lump sum you'll repay at the end instead. With Together, this is available if you're buying the property to live in, and means you won't have to make interest payments at the same time as your existing mortgage.
At Together we are a team of specialist lenders who regularly work with bidders buying with SDL Property Auctions. We can often lend to more people on a wider range of properties than other finance providers. Because property auctions should be, and are, open to anyone – not just developers and investors.
Flexible on your income
Together have an open mind when it comes to assessing income, including if you're:
Self-employed (whether it's your full time job, or just a side-hustle)
Receiving rental income
Working more than one job
Claiming a pension or receiving benefits
And any other way you're topping up your income, including child maintenance payments, bonuses and overtime (please note we only accept weekly and monthly overtime payments).
Flexible on property
Together can also be flexible on the type of property you're looking to buy, whether it's a residential property, a commercial property, or whether it's a bit of both (such as a shop with a flat above).
At Together we are also experienced when it comes to unique properties, including:
Non-standard construction (for example, if the property is made of timber, or has a thatched roof)
Properties in a poor or uninhabitable condition
Properties requiring a change of use classification, or conversion
Properties needing dividing up into several, smaller units
Land – with or without planning permission
If you'd like any further information take a look at our auction finance page or contact the team at Together here.
*Any property used as security, including your home, may be repossessed if you don't repay your loan.
Our Auction Events are broadcast online, live from our auction studio in Nottingham. 
It's really easy to tune in and watch on the day. The auction begins at 10:00am and will run throughout the day, with our each of our auctioneers taking to the rostrum. Simply visit our website where you'll be able find a link to the auction on the day or follow the link below!
If you're planning on bidding at auction, it's really important that you do your due diligence prior to the auction – part of which is reading our buyers terms which you can find below. Make sure to read them in full to ensure you're prepared to bid.
Important notice relating to fees, costs and charges payable by the buyer in addition to the purchase price.
In addition to the purchase price, buyers may be required to pay additional fees, costs and charges. These may include, but are not limited to, Value Added Tax (VAT), Stamp Duty, ground rents, rent arrears/apportionment of rent, outstanding service charges, sellers search costs/disbursements, reimbursements of sellers solicitors, auctioneer costs or reservation fees. All prospective buyers are advised to inspect the legal documents including the contract and special conditions of sale and seek their own independent legal advice as to the full cost of purchasing a specific property.
If you're successful in this month's auction, you could take part! 
Despite the current restrictions the Homes under the Hammer team are still looking for properties to feature in upcoming episodes of the show, even though they can't be in the auction studio. If you're interested in taking part in the programme or would like any information about what is involved in taking part please contact Vaila Walterson on 07814 079910 or Emily Hazlitt on 07966 167076 or alternatively use the button below to contact them via email.
We recommend reading the legal pack prior to the auction, to make sure you're aware of all the information before bidding.
It's really important that you take a thorough look through the legal pack for the property you're interested in buying before placing a bid, as they lots of important information regarding your purchase. We recommend going through the pack with your solicitor prior to the auction. To view the legal pack for a property you're interested in, simply click through to the lot using the list linked below, and select 'legal pack' on the right-hand panel.