Find your perfect property match
National Property Auction
Thursday 24th February 2022 at 10:00am
You can find the addendum for this month's auction by taking a look at the link below.  
The addendum is where you can find any last minute updates or changes to the lots on offer – it will be updated up until auction day, so if you're bidding on Thursday, make sure to regularly check back to stay in the know.
Welcome to your February
auction catalogue
Andrew Parker
Managing Director & Auctioneer at
SDL Property Auctions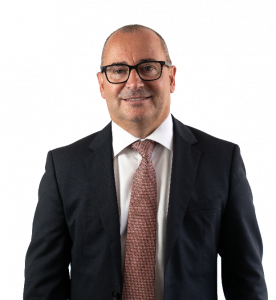 It's my pleasure to launch the catalogue for our February National Property Auction, taking place on Thursday 24th February. After a busy January, it's exciting to be able to bring another great catalogue full of over 180 lots from across the UK for to you all to discover.
February is widely known as the month of love, and it's no secret that we love auctions at SDL Property Auctions. There are multiple chances to find your perfect property match in this month's catalogue, whether you're looking to settle down in a new family home or maybe find something that needs a little TLC, we can help. It's not just residential property either, we have plenty of commercial opportunities in this month's catalogue, if that's more your property type on paper!
If you need a helping hand in finding the property you're looking for, we've put together a handy guide below into how best to use the property finder on our website, as well as key things to look out for when viewing a property. After all, it's always best to do your homework before settling down.
With plenty of properties for you to browse through this month, simply use the view all lots button at the end of this section to see the full range of over 180 properties on offer and find out if any of them are a match.
In Kirkby in Ashfield in Nottinghamshire, is 19 Mayfield Street. This is a mid-terrace, two bedroomed property which benefits from its placement in a popular location, as well as a long-term tenant in-situ, producing a rental income of £495pcm (£5,940pa). Any landlords looking to bolster their portfolio should certainly take a look at this property, as you will be able to benefit from rental income from day dot, creating an immediate return on your investment, with the property having a guide price of £64,000+ plus fees.
Lot 49
19 Mayfield Street, Kirkby-In-Ashfield, Nottingham NG17 8LU
Guide price*
£64,000+ (plus fees)
View more
Moving towards Thornton Heath in Croydon is 9 Bensham Manor Road. Just a stone's throw from the iconic Brit School, and within commutable distance to the capital, this is a great opportunity to acquire a three-bedroom maisonette, split across the first and second floor. Perfect for anyone looking to snap up a property in the south, it's sure to be of interest to many buyers with a guide price of £260,000+ plus fees.
Towards the west in Denbigh, Wales is Pot Black Snooker Centre. This is a substantial function hall which sits prominently in the centre of the popular market town. There are a great number of shopping and leisure facilities close by, and the property itself has formerly been a night club and snooker club, would suit a variety of uses (subject o the necessary planning and licencing requirements being met). With the property spanning two floors, across approximately 4,080 sq. ft and a guide price of £83,000+ plus fees, it's certainly not to be missed.
Lot 105
Pot Black Snooker Centre, Lenton Pool, Denbigh, Denbighshire LL16 3LG
Guide price*
£83,000+ (plus fees)
View more
If you're interested in bidding in this month's auction, you will need to register before midday on Wednesday 23rd February – to do so, simply head to our quick and easy online form here. It'll take no more than a few minutes to complete and costs nothing to sign up.
There's also a handy guide below which takes you through all our remote bidding options: online, on the phone and by proxy, so that you can bid in the way that you're most comfortable with.
Our next National Property Auction is on Thursday 31st March 2022 and if you're interested in selling by auction take a look at our frequently asked questions or contact our friendly team on 0800 046 5454.
Frequently asked questions
Over the past few months we have naturally received some questions from our bidders about how the buying process works. Largely we are operating as we always have been, we're simply not able to see you in the auction room when you bid. We've put together these frequently asked questions to help guide you through your auction purchase.
Bidding registration closes at midday the day before the auction. 
Registering to bid in one of our National Property Auctions is quick, easy and painless.  By completing our online form, you can register for bidding online, on the phone and by proxy, meaning you can bid from the comfort of your own home. There's no need to wait for the legal pack to be completed before registering, there's no obligation to bid on the day and there's no money taken prior to bidding. 

Finding your
perfect property
match


Finding the right property, either as an investment or as your new home, can be a struggle if you don't know where to start looking. Our Property Finder tool helps you quickly and simply search the properties on our website to the exact criteria you have in mind, from Buy It Now lots to freehold or leasehold properties.
Here's our three top tips for finding your next purchase:
Location
Whether you're looking to purchase a buy-to-let investment or a new home to make your own, picking a location is key to making ends meet.
If you're looking to purchase a buy-to-let property and would prefer to attract a professional couple, then making sure you specify a search radius around a town or city will help to attract an audience in that category. Alternatively, if you're looking for your new home and have a family, or are planning to, then ensuring that radius includes a good school and transport links will help make things a little easier.
Know the type of property you're buying
There are two main types of residential properties that you can buy – freehold and leasehold – which both come with two very different definitions:
A freehold property is when the owner of the property, owns the property and the land it sits on for an unlimited period of time.
A leasehold property is when you own the property, but for a set period of time – this can be decades or centuries depending on the length of the lease.
More often than not, a flat is sold as a leasehold with the freeholder being the company/person that owns the building. So, if you're looking for somewhere that you can pass down through family as an investment, then you will want to use the legal filters to just pull through freehold properties.
Unsold lots
If a property hasn't sold because the right buyer for that property hasn't come along yet, it becomes an unsold lot and remains available to purchase – and that purchaser could be you!
If there's been interest in the property but bidding hasn't hit the reserve price (the minimum price the seller is happy to let the property go for). If you find a property under the unsold lots, don't hesitate, send us an enquiry and we'll see what we can do to help make it yours.
But how do you make sure the property is perfect for you?
Make sure to read the legal pack – preferably with your solicitor who can advise you on any technicalities. This is crucial, as sales by auction are binding once the hammer falls, and not completing on a sale could leave you liable to legal action from the seller – it's a serious business transaction at the end of the day.
Wherever possible, go and view the property you wish to buy. Try and take someone else with you too, as a second pair of eyes always comes in handy for a second opinion. While some auction properties may be ready to move into straight away, others won't be and may require at least some work. Make sure to get an idea of how much it'll cost to do any renovation or decorating work, and factor this into your budget when it comes to bidding – having your finances prepared in advance is equally important.
If you're bidding in this or any future auction, good luck! If you have any questions about the process, take a look at our guide to buying at auction or get in touch with our friendly team on 0800 054 4646.
Our Auction Events are currently broadcast online, live from our auction studio in Nottingham. 
It's really easy to tune in and watch on the day. The auction begins at 10:00am and will run throughout the day, with our each of our auctioneers taking to the rostrum. To tune in on the day, simply visit our website where you'll be able to watch the auction unfold from our home page, or follow the link below!
If you're planning on bidding at auction, it's really important that you do your due diligence prior to the auction – part of which is reading our buyers terms which you can find below. Make sure to read them in full to ensure you're prepared to bid.
Important notice relating to fees, costs and charges payable by the buyer in addition to the purchase price.
In addition to the purchase price, buyers may be required to pay additional fees, costs and charges. These may include, but are not limited to, Value Added Tax (VAT), Stamp Duty, ground rents, rent arrears/apportionment of rent, outstanding service charges, sellers search costs/disbursements, reimbursements of sellers solicitors, auctioneer costs or reservation fees. All prospective buyers are advised to inspect the legal documents including the contract and special conditions of sale and seek their own independent legal advice as to the full cost of purchasing a specific property.
If you're successful in this month's auction, you could take part!
Despite the current restrictions the Homes under the Hammer team are still looking for properties to feature in upcoming episodes of the show, even though they can't be in the auction studio. If you're interested in taking part in the programme or would like any information about what is involved in taking part please contact either David Cook on 07814 079910 or Mal Nichol on 07929 829814 or alternatively use the button below to contact them via email.
We recommend reading the legal pack prior to the auction, to make sure you're aware of all the information before bidding.
It's really important that you take a thorough look through the legal pack for the property you're interested in buying before placing a bid, as they lots of important information regarding your purchase. We recommend going through the pack with your solicitor prior to the auction. You can view the legal packs for all lots in this month's auction using the link below.