Pop a new property on the Christmas list
National Property Auction
Friday 17th December 2021 at 10:00am
Welcome to your December
auction catalogue
Andrew Parker
Managing Director & Auctioneer at
SDL Property Auctions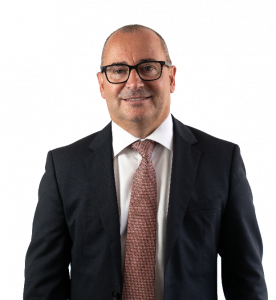 It's my pleasure to launch the catalogue for our December National Property Auction, which is taking place on Friday 17th December – our final live-streamed auction of the year! We have another great catalogue for you this month, with over 141 lots from across the UK waiting for you to pop under the Christmas tree this year.
I'd like to take the time to thank you all for your support over the last 12 months – like 2020, it has not always been the easiest year for any of us, but I'm pleased that we have been able to continue to keep the property market moving during tricky times and continue to offer certainty in uncertain times through sales by auction. We've recapped some highlights of the last 12 months in the video below.
As we move into 2022, we will continue to hold our monthly National Property Auctions on the last Thursday of the month, with our next auction taking place on Thursday 27th January 2022.
Lot 46
Land off Wycombe Road, Stokenchurch, High Wycombe, Buckinghamshire HP14 3RP
Guide price*
£350,000+ (plus fees)
View more
This month's auction is your last chance to buy by auction in 2021, so if you've promised to have a new property purchase sitting under the tree in a few weeks' time, then be sure to take a look at the lots on offer this month! 
One of the most common questions we still receive is how remote bids are handled on auction day – with bidding available on the phone, online and by proxy – so we've put together a handy guide below to explain how everything works.
Lot 55
Holcroft, 27 Coasthill, Crich, Matlock, Derbyshire DE4 5DS
Guide price*
£325,000+ (plus fees)
View more
There's a fantastic mix of properties in this month's catalogue, with another varied selection of lots available from large scale development plots (even some with planning permission) to renovation projects of all shapes and sizes from right across the UK. Simply use the view all lots button at the end of this section see the full range of 141 properties in this month's auction.
If you're interested in bidding in this month's auction, you will need to register before midday on Thursday 16th December – to do so, simply head to our quick and easy online form here. It'll take no more than a few minutes to complete and costs nothing to sign up. There's also a handy guide below which takes you through all our remote bidding options: online, on the phone and by proxy, so that you can bid in the way that you're most comfortable with.
Lot 66
Land to the rear of 6 Grosvenor Street, Wallasey CH44 1AG
Guide price*
£10,000+ (plus fees)
View more
Our next National Property Auction is on Thursday 27th January 2022 and if you're interested in selling by auction take a look at our frequently asked questions or contact our friendly team on 0800 046 5454.
Frequently asked questions
Over the past few months we have naturally received some questions from our bidders about how the buying process works. Largely we are operating as we always have been, we're simply not able to see you in the auction room when you bid. We've put together these frequently asked questions to help guide you through your auction purchase.
Bidding registration closes at midday the day before the auction. 
Registering to bid in one of our National Property Auctions is quick, easy and painless.  By completing our online form, you can register for bidding online, on the phone and by proxy, meaning you can bid from the comfort of your own home. There's no need to wait for the legal pack to be completed before registering, there's no obligation to bid on the day and there's no money taken prior to bidding. 

How we handle
your bids on
auction day


When we began to hold our auctions behind closed doors way in March of last year, we were able to quickly transition to taking all bids remotely – after all, it was something we'd done for many years in our auction rooms. However, with hundreds, often thousands of people registering for each auction, many of you are often left wondering how it all works – so let us explain!
First of all, we have three remote bidding options, all of which require you to register no later than 24 hours before the auction begins.
With internet bids, on auction day you'll log in to follow the auction live and will place your bids online as the auction plays out – bidding is simply a case of clicking a button.
Bids placed via the phone on the other hand are orchestrated by a member of our team who'll call you on auction day and bid on your behalf, following your instructions.
Finally, proxy bids are when you pre-authorise us (and the auctioneer) to bid on your behalf up to your specified maximum amount.
Before each auction, our team of auctioneers will go through the catalogue to be confident of offering all the lots we have for sale. They'll confirm all the reserve prices and check which lots have registered bidders – this is a really important step, as it allows them to make sure they have all bidders ready and logged in or on the phone before opening the bidding on a lot.
In our auction studio, we have a screen showing who is signed in for internet bidding – when a bidder hovers over the 'bid' button, it flashes up on the screen so that the auctioneer on the rostrum knows that a bid is imminent. This is especially useful when the bids are being placed quickly, as it helps to ensure everyone has the opportunity to place their bids.
Similarly with phone bids, our team are spaced out across the studio and taking instructions from the bidders over the phone, raising their hands to alert the auctioneer if a bid is placed.
We also always have a team member sat in the room logging all the bids we receive. This updates the display in the auction studio, as well as on the live video feed, to show the amount reached and ensures that the phone bidders, internet bidders at home and the auctioneer can all work in sync. Things can move quickly with multiple bids coming from multiple sources – this is why we often take our time accepting bids to make sure that everyone knows who the current bidder is, and what price we're at.
Hopefully this explains that the process is more straightforward than it may seem if you've not experienced a live-streamed auction before. If you're hoping to bid in this month's auction, simply visit out online form here – and we'll be in touch!
Our Auction Events are currently broadcast online, live from our auction studio in Nottingham. 
It's really easy to tune in and watch on the day. The auction begins at 10:00am and will run throughout the day, with our each of our auctioneers taking to the rostrum. To tune in on the day, simply visit our website where you'll be able to watch the auction unfold from our home page, or follow the link below!
If you're planning on bidding at auction, it's really important that you do your due diligence prior to the auction – part of which is reading our buyers terms which you can find below. Make sure to read them in full to ensure you're prepared to bid.
Important notice relating to fees, costs and charges payable by the buyer in addition to the purchase price.
In addition to the purchase price, buyers may be required to pay additional fees, costs and charges. These may include, but are not limited to, Value Added Tax (VAT), Stamp Duty, ground rents, rent arrears/apportionment of rent, outstanding service charges, sellers search costs/disbursements, reimbursements of sellers solicitors, auctioneer costs or reservation fees. All prospective buyers are advised to inspect the legal documents including the contract and special conditions of sale and seek their own independent legal advice as to the full cost of purchasing a specific property.
If you're successful in this month's auction, you could take part! 
Despite the current restrictions the Homes under the Hammer team are still looking for properties to feature in upcoming episodes of the show, even though they can't be in the auction studio. If you're interested in taking part in the programme or would like any information about what is involved in taking part please contact either Kate Walmsley on 07929 829812 or Mal Nichol on 07929 829814 or alternatively use the button below to contact them via email.
We recommend reading the legal pack prior to the auction, to make sure you're aware of all the information before bidding.
It's really important that you take a thorough look through the legal pack for the property you're interested in buying before placing a bid, as they lots of important information regarding your purchase. We recommend going through the pack with your solicitor prior to the auction. You can view the legal packs for all lots in this month's auction using the link below.