13th March 2020
What if I can't attend the auction?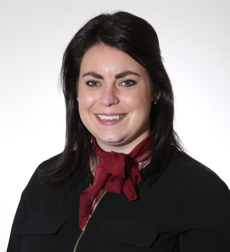 By Abigail Selwood, Head of Operations at SDL Auctions 
With Coronavirus being at the forefront of people's minds at the moment it's natural that we should all take extra caution and think twice about our interaction with people.
We want everyone to feel happy about attending our events, so we will have antibacterial wipes and gel around the auction room. We've adopted a company-wide policy of elbow bumping rather than shaking hands. It's going to feel strange, but we'd rather take the extra precautions for the health of everyone attending.
It is worth putting into perspective that although we have several hundred people attend our auctions, this is nowhere near the size of gathering that the Government is currently suggesting should be cancelled. On that basis, we believe it is still safe to come to our auction room.
However, even with these extra precautions, if you do not feel comfortable attending, we have a number of remote bidding options available to you.
You can submit a telephone bid, a proxy bid or an internet bid. All three options are free and equally straight forward, we simply must be in receipt of your signed authorisation form in advance of the auction along with card details for paying the deposit should you be successful.
To add to this, you can also watch our auctions live on our website in the comfort of your own home, or you can send someone to bid on your behalf.
Telephone bidding
This will involve a member of our team calling you from the auction room. They will talk you through the auction proceedings, advise you what the auctioneer is asking for and bid on your behalf upon your specific instructions.
Proxy bidding
A proxy bid is where you authorise the auctioneer to bid on your behalf. You submit your proxy bidding form detailing your maximum bid for the property and the auctioneer will enter a proxy or commission bid for you in line with the bidding in the auction room up to your specified maximum amount.
Internet bidding
As well as watching the auction on our website, you can also register pre-auction and bid remotely on your phone or computer. Once registered you will be provided with log-in identification for the lot(s) you are interested in. On the day of the auction please follow the auction 'live' (by clicking the link from the auction page), watch the real-time video and place your bids accordingly. Please note: When you submit a proxy bid the auctioneer is immediately appointed as your agent, he/she has a legal obligation to act on your behalf.
In all cases, if you are the successful bidder on the fall of the hammer, our team will exchange contracts on your behalf and take any deposit monies from the details supplied pre-auction. We will then call you to share with you the good news.
If you don't wish to attend but you have someone close to you that can attend on your behalf, they can bid for you. They will need your written consent and you should agree limits before bids are submitted. They will need to bring their own identification as well as copies of your identification. They must also be able to pay the deposit if they are successful.
You can find the Telephone, Proxy and Internet Bidding form here.
We can accept these remote bidding forms on the morning of the auction so if you decide closer to the time that you would like to carry out a telephone, proxy or internet bid please send your form and ID to us at enquiries@sdlauctions.co.uk.
If you have any queries or would like to discuss your bid in more detail, please call our team on 0800 304 7879.  
Please also sign up to receive our email alerts here.