17th September 2013
Villagers rally around to buy their pub at auction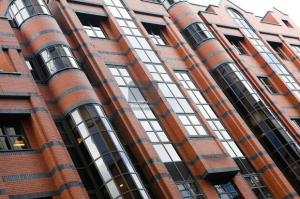 Villagers rally round to buy their pub at auction
Residents of a
Midlands village were so fed up at losing their local pub they decided to buy it.
A group of 26 investors from Seighford, near Stafford, won out when the hammer came down at SDL Bigwood's latest auction at the Holte Suite, Aston Villa, Birmingham.
The Hollybush Inn on Main Street had a guide price of £220,000 but the consortium managed to get it for £199,000.
Now they hope to re-open the Grade II Listed historic hostelry later this year.
It is all part of a project to reinvigorate the village including other plans for a mobile shop and post office.
CP Bigwood director Ian Tudor said: "This courageous group of villagers have scrimped and saved up to keep their local village pub and even up to the night before were still unsure whether they had sufficient funds in place.
"I congratulate them on winning through and wish them well with what is a challenging but much to be admired initiative."
The only pub in the village, it hasn't even been a pub for the last three years, trading as an Indian restaurant known as the Spice Bazaar.
But now the plan is to return it to a traditional and community-focused outlet.
Farmer Robert Eld, who leads the group, said he was "very pleased" to have done the deal.
But he cautioned: "It remains to be seen whether we can make a go of it but we certainly hope to do so. We have had a lot of local assistance but need further investors to commit. Hopefully that will happen.
"We have a thriving school, a church, but had lost the village shop and the pub. We are trying to restore these services. We are looking to re-open the pub later this year selling good value food with well-kept local beers in a friendly welcoming atmosphere. And we are working on launching a mobile shop and mobile post office.
"We believe we can make a success of the Hollybush as a large number of villagers are committed to it. This includes many local businesses and those on the nearby Ladfordfield Industrial Estate."
However refurbishment work needs doing including replacing the kitchen.
The timber-framed Hollybush Inn was built in 1675, probably as a dwelling, but possibly originally serving as a house incorporating a beerhouse. Early beerhouses were generally simple domestic dwellings with an area set aside for customers to sit or stand, and be served with beer or ale kept elsewhere in the building.
Seighford is in the heart of the Staffordshire countryside, about three miles from Stafford town centre and Junction 14 of the M6 motorway.
The Hollybush Inn was one of six pubs offered at the auction by SDL Bigwood from places as far afield as Norwich and Leicester, with five selling either on the day or prior to auction.