3rd April 2014
Traditional auction method still popular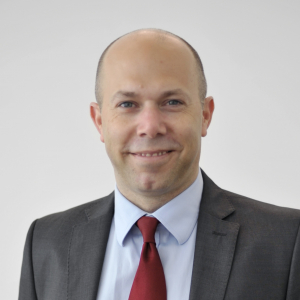 3rd April 2014 – The sale of property by the traditional auction is one of oldest methods of sale going back well over 100 years – indeed some of the legislation is still in place after 160 years! It is a proven method of achieving a desired result.
Graham Penny Auctions confirmed this week that the auction method is so popular that in the last eight years it has sold over £350m worth of property and with TV programmes like Homes under the Hammer, the auction sale is more and more popular and mainstream.
John Fearnehough, director at Graham Penny Auctions, urged caution though when considering other watered down 'auctions'. He warned: "Some companies calling themselves auctioneers offer a 'modern method of auction' where a sale is far less secure as it is a 'conditional sale'. This means that the seller can pull out of the deal after it is agreed.
"Quite often in these cases the buyer is asked to pay a fee of around £5,000 to the auctioneers which could leave them short of the money to complete the sale and means that they are likely to bid a lot less money for the property. The perceived appeal of these auctions can be that the seller doesn't have to pay any auctioneers fees, but with the buyer being asked to pay unusually high fees to the auctioneer, buyers must surely reflect this in their offer on the property. If things seem too good to be true, they usually are!
"There are comparatively few genuine sales by this 'modern method' so the auctioneers charge high fees but it's the customers that are footing the bill. The traditional auction method continues to grow in popularity due to its transparency and because of this success we can offer an excellent service at an excellent price.
"Our traditional auction method at Graham Penny Auctions involves a small entry fee for sellers when instructing us and a buyers fee of only £750 for purchasers, who also pay a 10 per cent deposit upon contract exchange in the auction room. This guarantees the sale immediately – it will not fall through and it will be completed 21 days later. It is this speed, transparency, sureness of sale and best prices that attract many of our customers to work with us time and again."
Graham Penny Auctions is holding its next auction in Derby on Thursday 10th April from 11.30am at the iPro Stadium. The auction catalogue features 66 varied lots including residential property, commercial property, land and others from across Derbyshire and the rest of the UK. To review all the properties on offer CLICK HERE.
Graham Penny Auctions is also seeking entries for its Derby, Nottingham and Leicester May auctions and is offering free no obligation appraisals. CLICK HERE to request an appointment.