30th May 2019
Tired to Glam in Birmingham!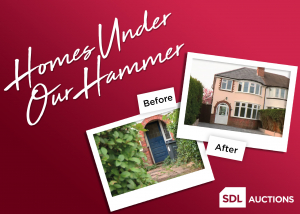 Welcome back folks, it's time for another episode of our Homes Under Our Hammer series! This is a good one – what a transformation! So grab a cup of tea and get comfortable.
This month's property in Sutton Coldfield was featured on a recent episode of Homes Under the Hammer, which aired on the 16th May 2019. The property sold in our July 2018 Birmingham auction for £188,000, having had an original guide price of offers in excess of £165,000 plus fees.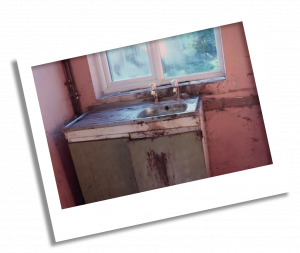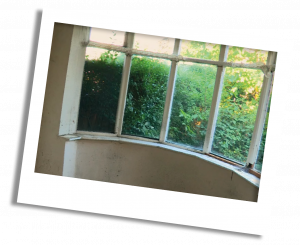 This semi-detached property in Sutton Coldfield is set back from the road with a spacious driveway and rear garden, but the inside needed some serious work! As you can see from the below pictures, the property was dirty, dilapidated and had some more alarming features, too, such as polystyrene tiles which are a serious fire hazard, not to mention the gas fireplace which needed replacing.
The kitchen area was tiny, barely more than a cupboard, but the adjoining sitting room gave the potential for both rooms to be joined into a larger kitchen diner.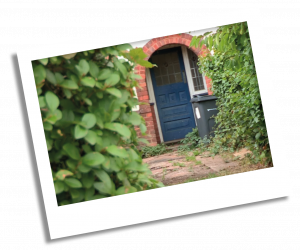 Outside, the front and rear gardens were completely overgrown, and the property was also harbouring some unwanted inhabitants as the roof contained a wasps nest! Some of the neighbours had utilised their rear space and added extensions to their properties, so this was also an option to open up the downstairs even more.
Moving upstairs, it was just as bad! The bathroom looked like it hadn't been updated in years, and the mould and mildew was really prominent. It definitely needed a good scrub, new flooring and a fresh new suite as well as a paint or tiling job!
So as you can clearly see, this property was in desperate need of a full renovation! None of the rooms had flooring and there was also some important structural modifications needed.
So what happened after it was snapped up by the lucky buyers at auction?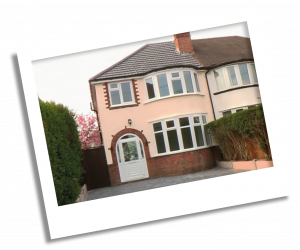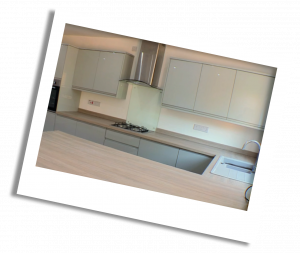 The house is barely recognisable! What a huge transformation – the front has been completely re-paved and looks so much more open and family-friendly. The property has been given a brand new roof and that dreaded wasps' nest has been removed. As you can see in the picture below, an extension has also been added! This meant that the kitchen could be knocked through into the dining room to create a large open plan kitchen, which is just stunning. The units are simple and modern, and the neutral colour palette means that the space looks larger and brighter.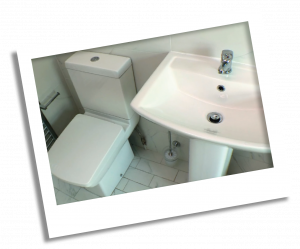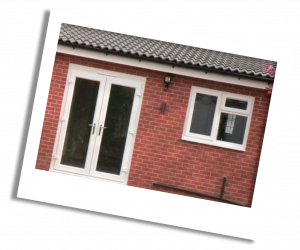 The bathroom is now clean and white with a beautiful tiled floor and a brand new modern suite. White walls have really opened up the space to create the illusion of a larger room. It's like a different property! The renovation process was slightly delayed due to unforeseen circumstances, and overall the transformation took a little longer than initially planned. But it was clearly worth the wait!
All finished, the investment for the property and renovation was around £245,000 in total. Once re-valued, the house was given an estimated value of between £300,000 and £325,000 – what a success. This would bring in a profit between £55,000 and £80,000, which just proves that the time and money spent on this home was well worth it!
If you have a property renovation you'd like us to feature on Homes Under Our Hammer, or know someone who does, please get in touch via social media or at marketing@sdlauctions.co.uk!