7th August 2020
This is what you need to know before renovating a property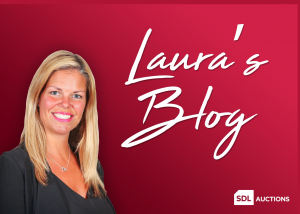 Continuing our series of blogs highlighting property problems, Nottingham valuer Laura Wiles takes a look at some of the challenges of refurbishing a property.
Refurbishing a property can be incredibly satisfying, both from the sense of achievement it can provide and financially. But it is not something which should be entered into lightly, nor without doing some serious number-crunching.
Here are some important considerations:
Make the property safe
Your first priority should always be to make the property safe, protecting both the building from further deterioration and people from any injuries that may result from its condition or any work being carried out.
You are likely to need a specialist home renovation insurance policy, particularly if the property requires extensive work. Do check it includes public liability insurance, as this will cover any costs of compensation claims should somebody be injured while visiting your property.
The budget
If you have purchased a property with the intention of refurbishing it you will no doubt have worked out your budget in advance but if, for example, you have inherited the property, then doing the sums could turn out to be a deal-breaker, helping you to decide whether to proceed or sell up.
Much can depend on whether you plan to live in the property, rent it out or sell it on with the intention of making a profit. If you are creating a home for your own family, then the budget may be a little more flexible as the final value will be less crucial and in many cases, could grow beyond your costs over the years that you live there.
If you plan to rent out the property or sell it for capital gain, however, then every penny you spend will eat into your profits and should be considered carefully. This is not to say you should cut corners – far from it. As the saying goes: "Buy cheap, buy twice"!
Quality materials will both look better and last longer – but make sure you purchase enough to complete the job. Any surplus can be returned or sold, but it's much more difficult to source extra materials at short notice, especially if you need them from the same batch, such as when buying tiles.
Similarly, when it comes to deciding between repairing and replacing something in the property – windows or a boiler, for example – it can often be more cost effective to pay a little more to invest in a replacement, which will be more efficient and last longer.
But it's equally important to know where to draw the line, particularly if you're renovating for profit or for tenants. Your heart may tell you to splash out on a stunning bathroom suite or light fitting, but your head should remind you that it's not your home. At the end of the day, it is neutral décor which sells so there is no point in busting the budget for fancy tiles which could actually put some people off.
Of course, by the time you get to the fittings and décor, you may already be over budget – many people are! It is often only once the work starts that issues such as damp (read our blog here) and woodworm become apparent. For this reason, it is always sensible to set aside a contingency fund of at least 10%.
Permissions
If the numbers all add up and you decide to proceed with your renovation project, do make sure you have all the relevant permissions in place before you start.
You can find out more about planning permission in England and Wales here and in Scotland here but it is always wise to check with your local authority. You are likely to need planning permission for any major changes to the property, such as a large extension, new buildings or a change of use, such as converting a shop to a house.
If your property already has planning permission in place, remember it expires after three years if the work has not started – but if it is due to expire before the end of 2020, the government has extended this deadline to 1st April 2021 due to the coronavirus pandemic.
Some smaller extensions are allowed under permitted development rights – which means you don't need planning permission – but there may be local conditions, and these rights don't usually apply to listed buildings so, again, seek the advice of your local authority.
If the property is listed, you will also require listed building consent from the local authority as it is a criminal offence to not to seek this unless the work is urgently required to make the property safe.
And something everyone needs to consider are building regulations, which ensure any work carried out is safe. If you are working with a builder, they should organise building regulations approval on your behalf.
Tackling the work
Unless you are skilled in this area, you will need to find a team you can trust. Look for builders with experience in your type of property – particularly if it is an old or listed building – and for those who are members of trade organisations such as The Federation of Master Builders. You can also find recommended tradespeople through sites such as Checkatrade, Which? Trusted Traders and TrustMark, among others.
Think very hard before attempting a DIY job as, if something goes wrong, you could end up paying more in the long run to get it fixed. Also consider the costs of your time and, if you need to fit in the work around a day job, the hidden costs of prolonging the job, meaning it could be many more months or even years before the property starts to pay for itself.
If all of this sounds too daunting – or the numbers just don't add up – it may make more sense for you to pass on the challenge to a new owner, freeing up some capital to invest in a smaller challenge.
Selling your property in one of our auctions gives you the best chance of getting the best price as we have a wide network of buyers actively seeking out refurbishment projects just like yours.
To find out more about auctions or to request a free, no-obligation auction valuation of your property, please do get in touch by clicking here or calling the team on 0800 046 5454.