7th January 2021
The class of 2021: SDL Property Auctions fosters a new generation of industry experts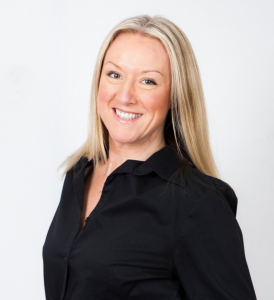 SDL Property Auctions has invested in the next generation of industry experts by taking on three apprentices.
Ella Scott, Genevieve Cooper and Eleanor Carty, all aged 19, are receiving vocational training in all aspects of the business while working towards NAEA Propertymark qualifications.
Commercial director Louise Moss said: "There are many different opportunities in the business so we don't want to pigeonhole them into one particular role; we want to play to their strengths to find a place in the business for their unique talents so that hopefully they will be with us for many years to come."
While studying at sixth form, Ella worked as a lifeguard and swimming teacher but it was helping at a letting agency which sparked an interest in property.
She said: "I was involved in the changeover of student lets, dealing with 300 properties in one month. I was actually looking for a degree apprenticeship but this one looked too perfect to pass up. I love the ethos of the company and learning from people who really want to share their knowledge. Everyone has taken the time to speak to us which is giving us a comprehensive view of the company."
Genevieve realised she enjoyed working in a customer-facing role in her first job after college as a dental nurse and receptionist. But it was her next job as a nanny which persuaded her to consider a career in the property industry.
She said: "My two bosses owned a buy-to-let property, which inspired my interest and led to me applying for this job. I've really enjoyed every moment here so far, especially speaking to estate agents on the phone."
Eleanor found a passion for helping people while working in a shoe shop and a pub while studying for her A levels. She said: "Unlike the others, I had no experience of property but was attracted to the job because of the customer service aspect. We are learning so much but it's more rewarding than learning in a classroom because we are putting our knowledge into practice. I have also been impressed that the company takes wellbeing so seriously; even though we all work from home, we don't feel isolated."
Louise believes the programme will benefit not just the apprentices but the company culture as a whole.
She said: "By bringing new people with fresh ideas into the company, we can develop our own talent and do something positive by creating a class of 2021. We have given them permission to challenge everything they see and do, to give them as much chance of changing our business for the better as the people who have lived and breathed auctions for years."
Training the apprentices will be a team effort: "Everyone feels responsible for sharing their knowledge and it's a testament to what an exceptional group of people we have in SDL Property Auctions that their care shines through. We all want our apprentices to learn and grow, so hopefully this will lead to a long-term career with SDL Property Auctions and to future apprenticeship programmes.
"It would have been so easy to employ experienced people from within the industry but we were very keen to invest in young people and in the future of SDL Property Auctions by helping them gain professional qualifications and sharing our knowledge. In addition, we are paying them a proper salary – not apprenticeship rates.
"Already we have been so impressed with them all and I am excited to see them realise their potential and reach their goals."