3rd October 2013
Surveyor looks back over 30 years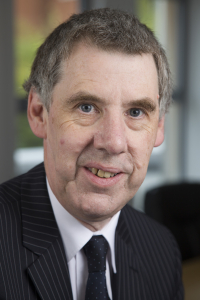 Surveyor looks back over 30 years
Jonathan Hackett, partner and head of auctions for SDL Bigwood, reflects on 30 years in the profession. Property agency has seen massive changes in the three decades I have been involved.
When I started out there were no mobile phones, no sat navs and no laser measuring tools. But I still enjoy it as much as ever – if I didn't I wouldn't do it. Do I have any regrets? Not really.
It is sad that to all intents and purposes the family firm has disappeared from the sector. In the 1980s there was probably more fun in terms of socialising – lunches then were legendary and could last from 1pm until bedtime. None of that happens any more. But life moves on. And, yes, I do have more than a few anecdotes.
There was the time I was relaxing on a beach at Sandbanks when I got a phone call from a well-known Birmingham solicitor. He queried a particular property and said his understanding was that we had sold it with vacant possession. To which I replied that we had indeed sold it with vacant possession. So how come, he asked, had a body been found inside which had apparently lain there for some two years? There was no answer to that one!
Then there was the time when, with my property management hat on, I managed to re-roof the wrong house. To be strictly accurate I re-roofed the right house but got the approval of the wrong client. We were looking after two properties in the same street and I asked for consent from the other landlord.
I've been in a few scrapes down the years … but I seem to have survived!
It all began when this Birmingham lad decided to leave school at 16 because he wanted to earn money. My grandfather was in property, running the firm of Leeson Son & Hackett – founded in 1846 by JH Leeson. Eventually my father Derek took over and he suggested I might want to come in for a couple of weeks to see how I liked it. I have not moved since!
Mind you, it was not as if I hadn't been exposed to the industry – at the age of six I can remember holding up portraits of chapels and stately homes my father was auctioning off, bowls of fruit and the like during charity sales. I started as the tea boy – the office skivvy. I did all sorts – I would be out there holding the end of a measuring tape; they would put me in accounts and tell me to chase arrears.
I didn't have a clue about finding my way around Birmingham. And the sights you saw! There was some real poverty in those days. Mind you, I used to walk around with this canvas bag, it even had the bank's name on it, and sometimes I would get back to the office with £2,000-3,000 inside – nobody tried to rob me, thank goodness. Albeit if it didn't balance and there was a shortfall I had to put the difference in.
Ultimately we discontinued that part of the operation. But property has always interested me and at an early stage I realised I favoured the residential side over the commercial. It was the people you met, both customers and colleagues. It was so much more varied.
So it went on like this for about ten years.
Then in 1991 something I must mention without fail! I had been seconded to our satellite office in Leamington Spa where I met my wife Sarah who was working there.
The year 1994 was significant on the business front because my father merged the firm with Bigwood – Bigwood was composed of a series of mergers from down the years – and then more recently of course that became SDL Bigwood after yet another amalgamation, this time with Curry & Partners.
In the late 1990s I was made up to a director – the youngest ever director of Bigwood and the only unqualified one. It was always residential lettings and residential management I was fascinated by, and still am.
As head of auctions for SDL Bigwood, responsible for putting together the auction catalogue, that element remains my area of expertise. Perhaps oddly, I have never conducted an auction … and they have given up trying to get me to do it! My grandfather and father both did, but I never fancied it. Public speaking is not for me and, anyway, my colleagues Rory Daly and Graham Carter do a far better job than I ever could.
But what about all the changes?
In the pre-sat nav days, I would be going around doing property portfolio valuations which often meant 6am to 6pm, you might start in Birmingham and end in London. I would have a map in one hand and the steering wheel in the other. There were no mobiles, no e-mail and it was probably only about 15 years ago that laser distance meters became available – it would easy be double the time using a tape measure.
And auctions are very different. Back in the old days the typical auction content was always rubbish – either tat or troublesome properties, perhaps, for example, with subsidence problems. Builders bought the latter while the former were picked up by well-known dealers. There was a stigma about auctions.
Today it is completely different. The quality of the properties coming forward has improved hugely, auctions are mainstream and respectable, and no longer are people frightened of the whole process – bidders are now frequently anyone with a bit of spare cash. It has become a way of life. Sometimes only 50-odd people were in attendance; now around 1,000 will pass through during the course of the day. Once there were only 35-40 lots; now it is 100-135. Before it was a red letter day if you took £1 million; now it is £12-13 million per auction – extended to six a year.
All helped by the way property has come to rival shares and bank deposits as an investment – typically you are seeing returns of 6-7 per cent and, despite the 2006/7 financial crash, few properties are now below 2005 prices.
At the age of "just" 46, I have no plans to pack in the day job.
As for the future, my daughter Penny isn't showing much interest, but my 11-year-old son Tom is definitely looking like he could be a property man – maybe a fourth generation of Hacketts into the profession … who knows.
You can't get rid of us that easily!