24th March 2020
Statement regarding coronavirus and our auctions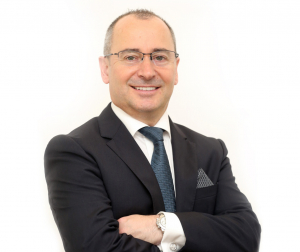 Andrew Parker, Managing Director and Auctioneer at SDL Auctions
Issued: Tuesday 24th March 2020
Following the Prime Minister's announcement last night on the measures to fight the escalation of the coronavirus, I would like to reassure our customers that we will continue as planned with our live-streamed auctions this week.
Our Birmingham auction tomorrow (Wednesday 25th March), our Derby auction (Thursday 26th March) and our Leicester auction (Friday 27th March) – all starting at 11:30am – will be broadcast via live video feed from our website with bidders able to carry out telephone, proxy or internet bids to secure their purchases.
We have set up an auction room in our Chilwell office where I will conduct the auctions in the usual manner. We have set up the rostrum as if we were at our usual venues and our audio-visual team have camera's in place for our live stream.
The safety and health of our customers, partners and our staff are of paramount importance and this remains our primary focus. Therefore, myself and my wife, our Regional Property Manager, along with our Head of Operations Abigail Selwood and her fiancé Head of Auctions East Midlands Robert Stone will be on hand in the office to help with the smooth running of the auction. Naturally, we have taken steps to ensure we can remain a safe distance from each other during the auction as per the government's advice.
I'm very happy to say we have been inundated with requests for telephone, proxy and internet bids for our auctions this week and I encourage you to continue to submit your requests for bidding. We have an uncapped capacity for proxy and internet bids and have provision for handling all telephone bids we receive. You can submit your proxy bidding form online here.
Also, in light of last night's announcement, we have now taken the decision to stop all viewings from today onwards to ensure the continued safety of our staff and customers. Wherever possible we are posting video tours of our properties via our YouTube channel.
In addition, we have now taken the decision to hold our April auctions in Nottingham and Manchester via live video feed only. As with this week's auctions, this will mean all our bids will be received via the internet, proxy or telephone, however they will be held behind closed doors with no one able to attend in person.
I would like to further reassure our customers that we have a robust phone and email system which allows our entire team to work remotely and stay connected with updates on our lots and auctions. We have broadcast our auctions on live video feeds for many years, managing multiple remote bids each auction day, so our sellers can be assured it is 'business as usual' for us; this is a tried and test way for us to operation our auctions.
We continue in our commitment to providing the high level of service that our customers expect and we do not currently anticipate any interruptions to our service during this extraordinary time.
In times of uncertainty we're pleased to be able to offer our customers certainty and security in their property sales and purchases. We understand that our vendors already committed to selling in our forthcoming auctions are depending on us to secure a sale. We thank you for your continued support and understanding.
Our thoughts remain with all those affected by coronavirus both in the UK and around the world and we encourage everyone to #StayHomeSaveLives
Key information
To submit your internet, proxy or telephone bid for any of our auctions this week click here

To watch our auctions live online in real-time:

Click here for the Birmingham auction from 11:30am on Wednesday (25th March)
Click here for the Derby auction from 11:30am on Thursday (26th March)
Click here for the Leicester auction from 11:30am on Friday (27th March)

We are continuing to provide property and land valuations remotely and in vacant properties where appropriate, but we will no longer be conducting these in person. To request your free auction valuation or to enter a property into one of our forthcoming auctions please call us on 0800 304 7879 or click here.

Our online auctions are continuing to run each with sales proceeding every day. To view all the lots available today and open to bidding, click here.
To read our FAQs on coronavirus click here.