26th July 2022
SDL Property Auctions proud to support Agents Giving Charity Ball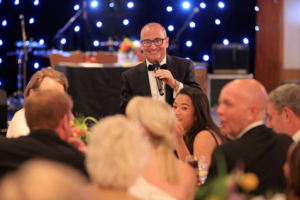 While preparing for our July Auction, earlier this month we were fortunate enough to attend the Agents Giving Charity Ball, held at The Epsom Downs Racecourse.
A fun-filled evening was had by all, with the long awaited return of the popular Strictly Agents Dancing Competition – as well as a charity auction conducted by our very own Managing Director and Auctioneer, Andrew Parker.
Prizes on offer included everything from an exhilarating track day at Palmersport, to a money can't buy day with the SDL Property Auctions team to learn all the tricks of the auctioneering trade. Donations and bids flew in from across the property sector, with £18,500 being raised on the night for various causes.
Andrew said: "It is always a pleasure to be able to do our bit to help with events such as the Agents Giving Charity Ball. Fundraising and supporting one another are things we value greatly at SDL Property Auctions, and it was wonderful to attend this year's event. We're already looking forward to the next one!"
To view the full list of awards and winners, visit the Agents Giving website here.