20th September 2013
SDL Bigwood is fastest growing auction house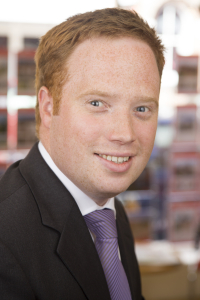 SDL Bigwood is fastest growing auction house
SDL Bigwood is the fastest growing auction house in the
UK and the only Midlands firm in the national Top Ten – and that's official.
The latest accolade comes after a 2012 first half that saw managing director Rory Daly and his fellow auctioneers raise £24.8 million in the March, April and June auctions – a staggering 60.1 per cent up on the same period last year.
The results were published by Essential Information Group which monitors auction activity across the UK.
Rory Daly said: "Since our merger with Curry & Partners 12 months ago, the combined firm has gone from strength to strength. SDL Bigwood's extremely high profile in auctions is proving very popular with clients who want to go direct to market.
"We have so far raised £24.8 million and sold 75.4 per cent of the lots coming under the hammer against a national average of 72.1 per cent.
"This is a tribute not just to the guys on the rostrum on the actual auction day, but also to the team behind them who organise hundreds of viewings across the region in the run up to each auction.
"The strength of a live auction room to move property in difficult times has never been more evident, and for those with cash to spend there are many opportunities to be had and potential development sites to add to the land bank."
He added that they had seen a steady increase in distressed and repossession stock, and had noted a marked rise in the percentage of residential property selling, which had boosted results.
More and more institutional vendors were choosing auctions as a vehicle for their property disposals.
"This is definitely a buyers' market but for those who want to realise a quick sale, the auction route has never been more popular."
SDL Bigwood has three more auctions to come this year and Mr Daly said they were confident of continuing the trend and hoped to post record annual figures to match recent growth.
"This is a real adrenaline shot for the team and we all feel motivated to keep pushing to SDL Bigwood auctions up the league table.
"Reaching the Premier League is just the first step – the important thing is to stay there, and as a Baggies fan I should know!" he said.