16th December 2015
SDL Bigwood auction results forge ahead in 2015 with £77 million sold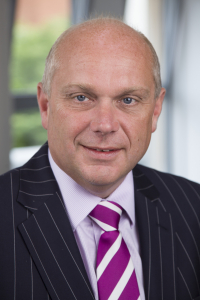 SDL Bigwood has notched a huge increase in auction sales for the year.
The hammer came down on a total of £77 million worth of property, £15 million up on 2014, and averaging an 88 per cent success rate.
"It proved way over what we ever hoped," noted a delighted Jonathan Hackett, partner and head of auctions.
It followed the last of six sales which brought in £11.25 million, 90 per cent of the 89 lots put up at the Holte Suite venue, Aston Villa.
The breakdown was 96 per cent of vacant residential properties, 78 per cent of residential investments, 75 per cent of commercial vacant, 100 per cent of commercial investments, 100 per cent of garages and ground rents and 71 per cent of development and land opportunities.
One of the highlights, Bockleton Court, near Tenbury Wells, a Grade II Listed Victorian mansion more recently run as a Birmingham City Council outdoor education centre, failed to find a buyer with the bids stopping at £780,000 against a guide price of £1 million.
However SDL Bigwood remain confident. "We have strong post auction interest and we are hoping that we may be able to tie up a sale soon," commented Mr Hackett.
And new life is set to be breathed into a number of other important properties.
The former Lanesfield Community Centre, Ward Grove, Wolverhampton, offered on behalf of Wolverhampton City Council, sold for £250,000 off a guide of £88,000-£93,000. A former National Health Service out-patients clinic in Birmingham, the Slade Road Centre, 411 Slade Road, Erdington, previously part of Birmingham and Solihull Mental Health NHS Foundation Trust where a community drugs team was based looking to help addicts, sold for £350,000 from a guide of £225,000-£250,000. A former Youth Community Centre and Synagogue in Willows Road, Balsall Heath, known as Lubavitch, sold for £385,000 of a guide of £295,000.
Birmingham's former Kingsway Cinema, 69 High Street, Kings Heath, has a new owner.
It was acquired prior to auction for more than what it was guided at in the October sale, £600,000, where bidding just fell short at £597,500. Planning permission exists to regenerate the building by demolishing the rear fire-damaged structure but retaining the Grade A local listed façade to the front so as to incorporate a retail unit on the ground floor combined with 14, two bedroom apartments above.
At nearby 30-32 St Mary's Row, Moseley, which has traded as Pottery & Pieces, a giftware shop launched by the retiring owners in 1979, hit £625,000 on a guide of £575,000-£620,000.
A mixed residential and retail investment in the very popular Belwell Lane, Four Oaks, sold for £435,000 off a guide of £350,000.
'Sandalls Cottage', 1021 Warwick Road, Solihull, a vacant freehold day nursery/residential development situated opposite Malvern and Brueton Town Park and Nature Reserve, sold for £780,000 off a guide of £500,000.
Many of the houses in the auction went for way above guide, sometimes double or near-double.
After having over 650 pre-auction viewings 340 Robin Hood Lane, Hall Green, a semi detached property in need of considerable refurbishment, sold for £159,000, a regulated residential investment property at 2 Greenhill Street, Stratford-upon-Avon, reached £122,000 off a guide of £80,000, a small detached property at 57 Shenley Fields Road, Selly Oak, went for £175,500 from a guide of £128,000, a semi detached property at 53 Cliveden Avenue, Great Barr, generated considerable pre-auction interest and sold for £164,000 off a guide of £110,000, a small end terraced home at 6 Stratton Street, Wolverhampton, sold for £54,500 on a guide of £19,000-£24,000, while 11 Kempe Road, Stechford, made £100,000 off a guide of £58,000.
The auction also saw some slightly surprising yet highly successful outcomes.
A property at 14 Greenhill, Evesham, where notorious Japanese Knotweed had been a problem, albeit it had been treated and there was a 10 year guarantee, sold for £148,000 against a guide of £100,000. "The vendor was ecstatic," revealed Mr Hackett.
Meanwhile, a detached bungalow, 115 Trysull Road, Bradmore, Wolverhampton, presented in liveable condition, sold for £139,000 whereas 127 Trysull Road, a semi detached bungalow in a poor state, nearly matched it, going for £131,000 off a guide of £44,000.
SDL Bigwood's next auction is February 25th.