16th September 2020
SDL Auctions offers the gift of a hassle-free property sale before Christmas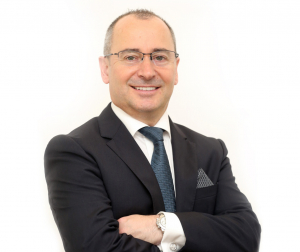 Autumn may only just be around the corner but it's never too early to start planning for Christmas – and today marks 100 days until the Big Day. 
But there's no cause for alarm, as the experts at SDL Auctions have proved that great things can be achieved in this short space of time. In the past 100 days, the UK's most successful live-streamed auctioneer† has sold an impressive 391 lots and raised £45.1 million for sellers. 
Auctioneer and managing director Andrew Parker said: "Things move fast in the auctions industry. While the rest of the property industry is warning sellers to market their homes quickly to beat the end of March stamp duty holiday deadline, here in the auctions world we can confidently pledge to sell your property before the much earlier deadline of Christmas. 
"There's plenty of time to buy your presents, bake mince pies, deck the halls and sell your property, too – if you choose SDL Auctions."
SDL Auctions holds monthly national property auctions, as well as daily timed auctions online, providing numerous opportunities to get your sale completed before 25th December. 
If you sell your property in one of SDL Auctions' national property auctions, contracts are exchanged on the fall of the hammer, with completion usually taking place 20 business days later. This means that even sales in the 26th November auction should complete on Christmas Eve. 
You also have the option of offering your property immediately in a single-lot timed auction where buyers can bid around the clock and a sale could even be achieved on the day it's launched.
Andrew said: "We had a fabulous example in the West Midlands recently, where a seller was ready to accept an offer for a plot of land in Sparkhill but decided to try a timed auction. The lot reached its *guide price of £260,000 on the first day of the auction and sold just four days later for £355,500."
In a timed auction, you can choose to have contracts exchanged automatically when the auction ends and complete 20 working days later (in an unconditional auction), or give the buyer a little more time to source finance and complete after 40 working days (a conditional auction). 
Either way, said Andrew, you get transparency, certainty and speed – with almost zero chance of the sale falling through.
He added: "Socks and smellies are all very well but what better gift could any property seller want for Christmas than a hassle-free sale? You hear so many horror stories from home-movers on the open market but I'm delighted to say these are virtually unheard of with auction sales. 
If you act quickly, there is still time to enter your property into the September national property auction, which will be live-streamed from the SDL Auctions studio with telephone, internet and proxy bidding. If you prefer, a timed auction can be launched at any time. 
To request a free, no-obligation auction valuation, or to discuss which auction method is most suited to your property and your circumstances, click here or call our friendly team on 0800 304 7879.
.