11th January 2018
SDL Auctions North West looks to build on successful 2017 launch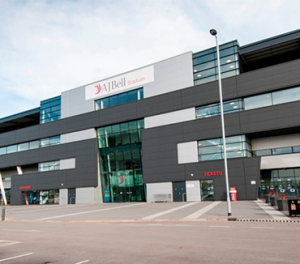 As the team at SDL Auctions North West takes final instructions from vendors looking to sell properties in the first Manchester auction of 2018 on Tuesday 13 February, it is a good time to reflect on 2017.
SDL Auctions North West launched in the region in April 2017 and held four auctions, with competitive bidding and busy auctions rooms resulting in £3m worth of property sold, with many outstanding results recorded.
And now the team is looking to collate more lots for each of the seven North West auctions this year, and is keen to hear from potential vendors who want to achieve good prices in a fixed timescale for their properties.
Rory Daly, chief executive and auctioneer at SDL Auctions North West, said: "Our expansion into Manchester was a great success and our auctions quickly grew in popularity, both among buyers bidding in the auction room and sellers attracted by the secure and quick route to sale.
"Any properties which sell in the auction room will exchange contracts immediately and completion usually takes place only three weeks later, meaning the whole process only takes around six weeks from instruction."
In 2018, SDL Auctions North West will hold auctions at the A J Bell Stadium in February, March, May, July, September, October and December.
Among the properties already entered into the auction on 13 February, are three studio flats in the same block in Manchester.
The studio flats are Flat 1a on the first floor and Flat 2a and Unit 229a on the second floor of Montgomery House, on Demesne Road, near Alexandra Park, each with *guide prices of £10,000+.
The flats have been described as superb investment opportunities as they are perfectly located for university students, with good transport links for easy access to Manchester city centre and eight university and college campuses within a two-mile radius.
The properties have all been previously let at around £90 per week and so could represent an outstanding yield if based on the guide price.
Mr Daly added: "If you've not considered an auction sale before then give us a call for a free property appraisal and we can talk you through the process. We have thousands of buyers on our database and hundreds of buyers in our auction rooms who want to buy your property."
Anyone wishing to sell a property should call 0161 774 7333 or email northwest@sdlauctions.co.uk for a free auction appraisal.
For details of all the lots entered at the auction so far visit the website at www.sdlauctions.co.uk.