11th June 2018
SDL Auctions enjoys strong May as interest in auction lots increases across the board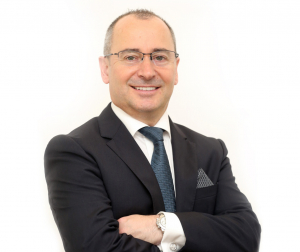 SDL Auctions, one of the UK's largest property auction businesses, recorded one of its most successful months ever in May 2018.
The company said buyers were increasingly engaging with SDL Auctions across its whole range of options – in-room bidding including remote bidding via the internet, proxy and telephone and through its ongoing online auctions.
Growth, according to managing director Andrew Parker, was across the board with a total of 450 lots – 318 in auction rooms and 132 online – going under the hammer during the month.
Mr Parker said: "On top of our traditional strengths in the residential market, we are seeing strong growth in commercial lots and development opportunities.
"Commercial lots are becoming ever more popular with GVA instructing SDL Auctions on a number of former NatWest banks to sell in our auction rooms, and they have triggered very strong interest every time one has gone under the hammer."
He added that development opportunities, such as the House on the Hill in Little Aston, near Birmingham, attracted such strong interest that it sold for £1.1 million prior to the auction.
"We are also seeing a major increase in the number of remote bidders buying via the internet, proxy and telephone. At SDL Auctions Graham Penny's May auction in Nottingham, one third of the bidders were on the internet.
"At the Birmingham auction, our biggest ever with 173 lots, 10 percent of the bidders were on the internet."
He said another key factor in the growth of SDL Auctions was the continuing recruitment of agents to SDL Auction Partners, which now number over 300 on board, with more agents training, noticeably in London and the South East.
"We are seeing a steady increase in both the number of buyers accessing our auctions, whether by bidding on our in-room or online auctions, and it is clear that today's auction bidder is happy to embrace all modern methods to find the best value, wherever they can at our auctions across the UK," he said.
During 2018, SDL Auctions will hold 40 in-room auctions in Birmingham, Derby, Leicester, Nottingham, Chester and Manchester as well as holding dozens of online auctions every single day. For details of all the lots available click here.