23rd March 2020
Rush of remote bidding requests for March auctions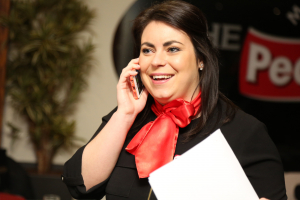 SDL Auctions has received a rush of remote bidding requests following the announcement that its March room auctions will take place behind closed doors.
More than 100 requests to bid over the internet, by telephone or by proxy were received by the company within 24 hours of last week's announcement and requests are continuing to pour in.
Managing director and auctioneer Andrew Parker was delighted by the response. He said: "It's fantastic to see so many people register to bid remotely. We are disappointed we cannot hold our March auctions at our usual venues with a live audience but it is more important to keep our customers and staff safe and we are proud that we already have systems in place to allow people to watch and bid from a safe distance."
All three March room auctions will be live-streamed on the SDL Auctions website as normal and Andrew stressed that those bidding remotely for the first time can be confident that everything will run smoothly.
He said: "We have been broadcasting all of our auctions in this way for many years, taking multiple bids on the internet, via telephone and by proxy. Last year we raised £80m in sales of property online so anyone new to remote bidding can rest assured this is very much a tried and tested method for us, and it's a system we have proved works well."
Three auctions take place this week:
Birmingham
SDL Auctions Bigwood, Wednesday 25th March at 11.30am
Click here to watch the auction live.
Derby
SDL Auctions Graham Penny, Thursday 26th March at 11.30am
Click here to watch the auction live.
Leicester
SDL Auctions Graham Penny, Friday 27th March at 11.30am
Click here to watch the auction live.
Details of all the lots being offered for sale in SDL Auctions March auctions can be found on the website here and you can still contact the auctions team, as all staff are working remotely, continuing to provide customers and partners with the same high level of service they expect.
Andrew added: "Even though normal life has been suspended for the time being, there is still a need to buy and sell property – and we are proud to be able to continue to offer this service without putting anyone at risk.
"We are grateful to have such supportive customers and partners and are pleased to be able to offer them this level of certainty in uncertain times. We hope everyone is able to stay safe and our thoughts go out to anyone affected by the coronavirus."
To register for remote bidding, please click here or call the team on 0800 304 7879.