11th March 2021
Return of a familiar name as Must be Sold by Auction is relaunched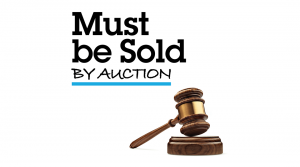 A familiar name has returned to the world of auctions with the relaunch of Must be Sold by Auction.
Operating as Must be Sold from 2008 until its closure in 2013, the brand was previously launched as a joint venture with Graham Penny Auctions (now SDL Property Auctions). It has now been relaunched by parent company Spicerhaart Corporate Sales under its new name, Must be Sold by Auction
Must be Sold by Auction offers a full range of auctions to meet sellers' circumstances and timescales. Both conditional and unconditional Timed Auctions run on the Must be Sold by Auction website, with online bidding around the clock.
In addition, properties will be sold in monthly live-streamed National Property Auctions in SDL Property Auctions' studio, with award-winning auctioneers including Graham Penny on the rostrum and a choice of remote bidding methods.
Must be Sold by Auction will be headed by David Miller and Neil Knight who have a proven track record of delivering results, looking at new innovations to drive performance and remain at the forefront of the asset management industry.
Neil Knight, business development director for quick purchase at Must be Sold by Auction, said: "We are excited to be relaunching the business and are pleased to be in a position to offer a fully flexible range of auction sales methods. We have a dedicated team who understand the benefits of fast, transparent auction sales and have experience in working with clients to dispose of property portfolios, so will be using this experience and knowledge to help sellers make informed decisions about their properties and choose the most appropriate selling route."
The auctions will be powered by SDL Property Auctions, the UK's most successful live-streamed auctioneer. This enables Must be Sold by Auction to offer all auction types and to combine the expertise of its own dedicated team with the resources and experience of a market-leading auctioneer.
David Miller, client account manager for corporate sales at Must be Sold by Auction, said: "Working with SDL Property Auctions provides us with a great feeling of continuity for the brand and will also enable us to reach the widest possible audience of experienced and serious buyers."
Andrew Parker, managing director and auctioneer at SDL Property Auctions, welcomed the return of Must be Sold by Auction and said: "We are delighted to be a part of this new chapter in their story and have been working closely with the Must be Sold by Auction team to provide training and resources to help them build a successful auction department. Together we are working towards the same aims – to achieve fast, hassle-free sales with a fall-through rate of almost zero."
For more information about selling your property or to request a free auction valuation, please visit www.mustbesoldbyauction.com.