16th March 2021
Record lot growth for auctioneer despite stock falling nationwide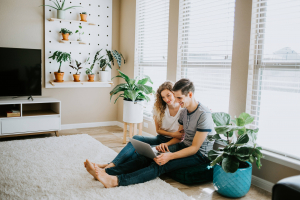 Despite supply of homes falling in the wider property market, a leading auctioneer is reporting record growth which it sees as a sign that auctions are becoming more mainstream.
Following the launch of its 216-lot March auction catalogue, SDL Property Auctions is reporting an impressive increase in lots of 149% year on year. This is in stark contrast to the national figures released by Rightmove in its latest house price index, which show a 21% drop in new sellers coming to the market compared to the same period last year. 
Managing director and auctioneer Andrew Parker believes the drastic increase in lots offered is confirmation that auctions are no longer the preserve of landlords and investors.
He said: "The advantages of auctions have become ever more apparent throughout the pandemic, driving private home owners to sell with us because they know they can do so safely, quickly and within a fixed time frame."
The speed of auction sales is a huge draw for sellers looking to ensure their buyers benefit from the stamp duty holiday. Even with the extended deadline, there are no guarantees that private treaty sales will complete in time – but auctions provide a fixed completion date with almost zero chance of a fall-through.
The nation's appetite for auctions is being fed through partnerships with estate agents, too; SDL Property Auctions now works with around 1,400 estate agents around the country, a figure boosted by its new three-year partnership with Countrywide.
Andrew added: "Many agents turned to us in the first lockdown as we enabled them to maintain some income while the rest of the property industry was forced to close. But, thanks to the benefits of auctions, these partnerships have endured and last month we were happy to report that the number of properties sold in partnership with agents had doubled in the past year."
Partnerships such as these allow sellers to use their regular estate agent to sell their homes under the hammer, which Andrew believes breaks down perceived barriers: "We know auctions can be daunting so work hard to make the experience accessible to everyone. But fear of the unknown can still put some sellers off, so beginning the journey through an estate agent makes the transition easier."
Daily Timed Auctions are particularly popular with those selling through their estate agent, indicating an increasing acceptance of conditional auctions – also known as the modern method of auction – among buyers, sellers and estate agents.
Andrew explained: "There has been some resistance to this sales method in the past but with greater understanding and transparency – we have always been totally up front about our fees – buyers and sellers are appreciating the benefits."
By providing a full range of auction services and adapting its business to suit the needs of both buyers and sellers, SDL Property Auctions is growing the auctions market in the face of falling stock and has launched a 216-lot auction catalogue ahead of its National Property Auction on Thursday 25th March. The auction will be live-streamed from the head office auction studio with bidding online, on the phone or by proxy. To find out more about any of the properties or to register to bid, click here or call the team on 0800 046 5454.