17th March 2021
Pitching an auction sale to your new instructions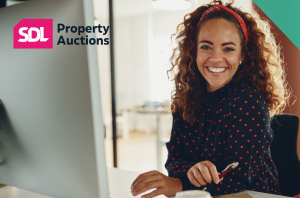 There's a sense of pride when a homeowner phones your branch looking to put their property on the market and, through word of mouth or online searches, your estate agency came highly recommended!
The hard work comes once contracts are signed and marketing the property begins, then you're working at full speed to find a buyer that suits the requirements of the seller. Fortunately for both your branch and your seller, you deploy a wide range of marketing methods to find that right buyer, including your white-labelled auction department.
All properties can sell by auction; the key to success is finding the right motivation in sellers.
Depending on the seller's reasons for putting their property on the market, auctions could be the best option for them. Here's a few signs to help you decide whether navigating the conversation to auctions with a new instruction is in the best interest of the seller:
They need a quick sale,
The property is in need of renovation,
It's currently or due to become vacant,
The seller is under financial pressure,
They're trying to lower your agency fees,
There is complexity with more than one seller.
We highly recommend auctions for any of the above circumstances; You can reach a different audience with auction, offering security and a higher fee which is paid at point of sale agreed.
It's all down to understanding their pricing expectations. Identifying the lowest price the seller would be happy to accept on their property is the key step in establishing if an auction sale is suitable. It will help when you explain that the property will not sell below the agreed reserve price. The guide price will be lower, but this is to attract a wider audience of potential buyers to drive the overall price above and beyond the reserve price. The competitive bidding environment takes over from here.
Here's a really quick example that will help your sellers understand.
Private treaty asking price: £200,000
Auctions reserve price: £185,000
Auctions guide price: £170,000
Once the seller has decided the lowest price they would be happy to accept on their property, you can work with them to identify the right auction option for them. Through your partnership with SDL Property Auctions, you are able to offer three different auction selling routes;
| Motivation | Best auction route | Example pricing |
| --- | --- | --- |
| Highly motivated sellers who understand that a low reserve price is likely to achieve an overall better sold price. | Auction Event | £100,000 reserve price £92,000 guide price |
| Motivated sellers who are prepared to price more realistically and lower than the private treaty price | Timed Auction | £115,000 reserve price £105,000 guide price |
| Doesn't want to lower their price too much, not enough for competitive bidding to work. The seller is usually looking for no estate agent fees to pay or fixed timescales to completion | Buy It Now | £120,000 reserve price and guide price |
| | | £130,000 private treaty asking price |
If you would like more tips or support with pitching auctions to a new instruction, give our friendly auction experts a call on 0345 222 0197 or get in touch at partners@sdlauctions.co.uk.